Makwan Amirkhani won by submission in just 57 seconds at UFC London 2022.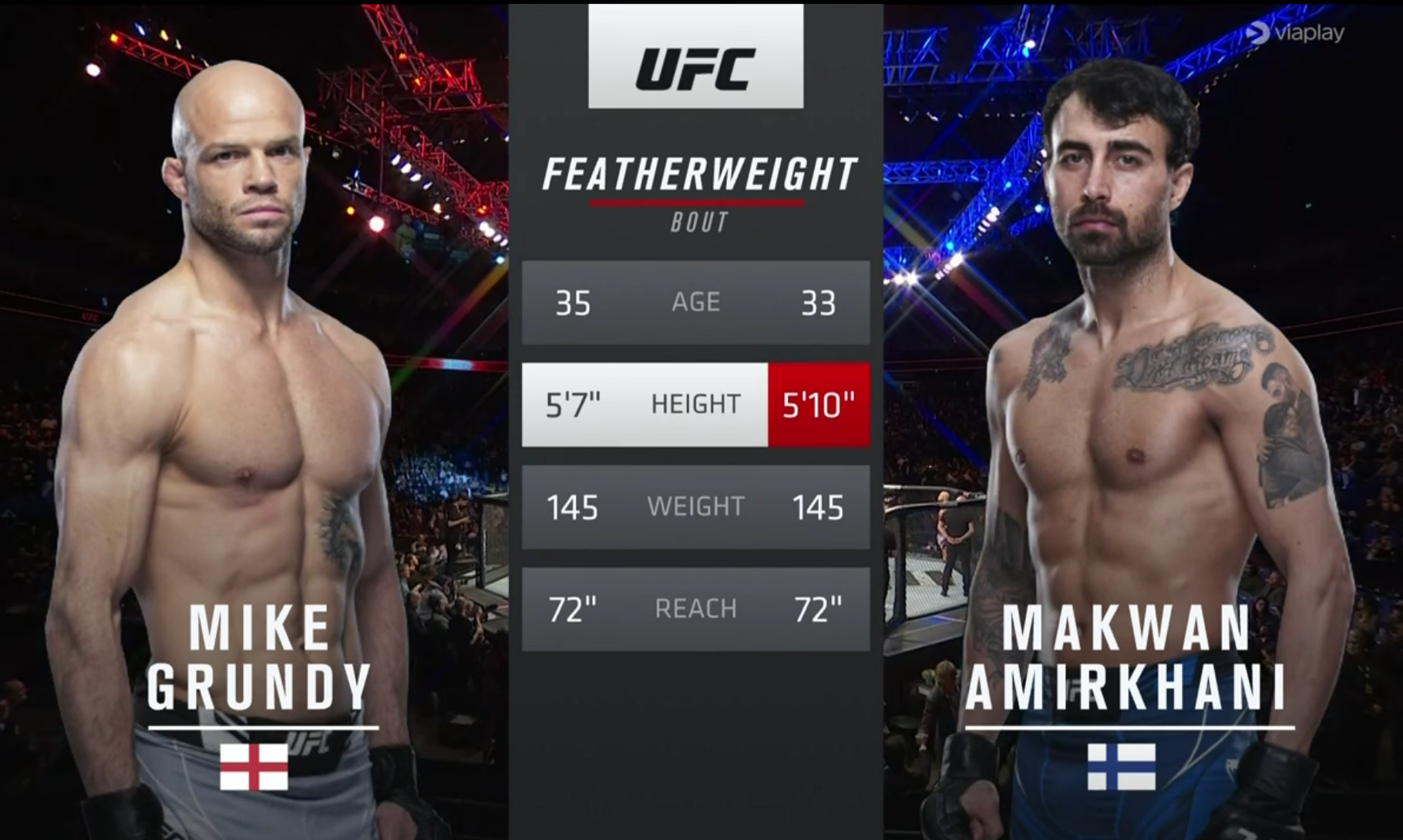 Mr. Finland took a guillotine early in the bout against Mike Grundy and just squeezed as he adjusted his anaconda choke that got tighter and tighter and tighter.  When the referee checked in on the local fighter, he was out!
Read the Play-by-Play (by Jarno Juutinen in London):
Makwan entering the Cage looking calm, composed and focused. Makwan does his signature flip and pushes into the cage. Cage door he hits as a result actually opens, but Makwan luckily does not crash trhu the door.
Now it's Mike Grundy's time to enter the cage. Grundy looks strong but bit shorter than the Finn. Both fighters weighted in exactly 145, makwan being 5 years younger at 30 than his opponent. This is a high pressure fight for both athletes as both are unfortunately in losing streak. Bruce Buffer presents the fighters. English fighter is a slight betting favorite here. Rich Mitchell serving as the referee of the bout.
This is it. its on!
After a short standup phase, Grundy goes a single leg takedown, but Amirkhani counters with a submission defence. Hard to see is it a setup for guillotine or anaconda. Makwan now clearly goes for his signature move, the anaconda choke and starts to tighten it up step by step. It's tight! The referee starts to get concerned and intervenes. Mike grundy is choked out by Makwan Amirkhani!
Makwan "Mr. Finland" Amirkhani wins the bout with a submission by anaconda choke in 57 seconds to the first round!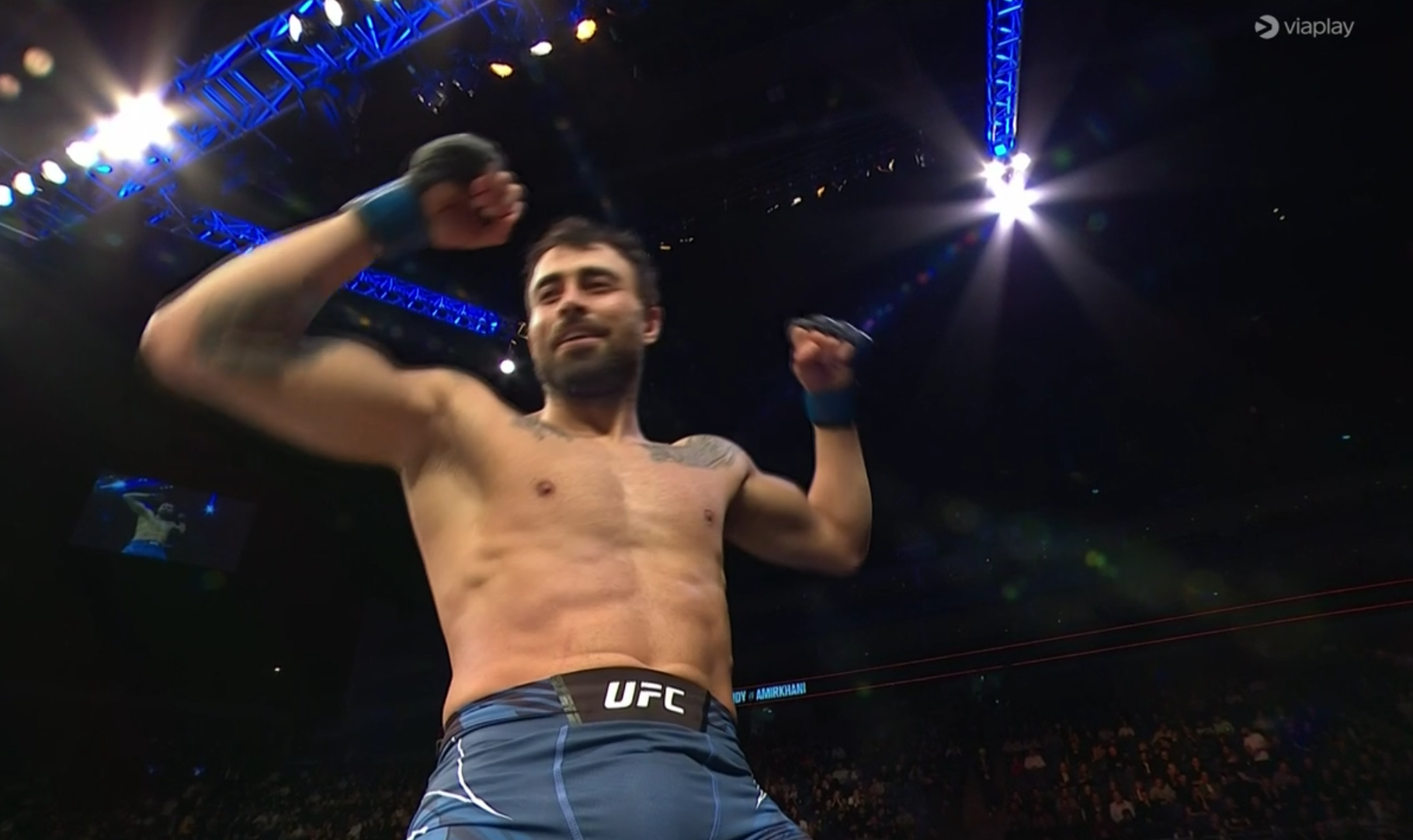 Post fight interview photos