Few in MMA have captured their nation's headlines like Gunnar Nelson.  Mainstream outlets in Iceland, including the popular visir.is a mainstream media powerhouse in the country, shows Nelson had the most read story in all of sports in 2012.  On top of the TV features and live coverage of Nelson's bouts, the phenom in the cage has also turned into a phenom in the media.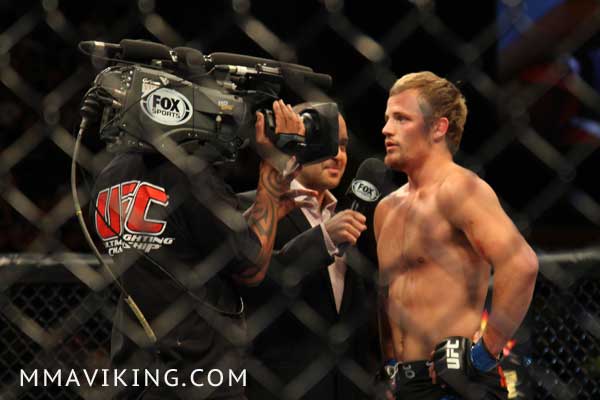 Amazingly, it was Nelson's return to MMA and his bout with Alexander Butenko at Cage Contenders in February that attracted the most attention, ranking #1 in popularity for all sports stories. It was the name and interest of Nelson that attracted the attention, since this was before the signing to the UFC that drew crowds to read about this young prospect.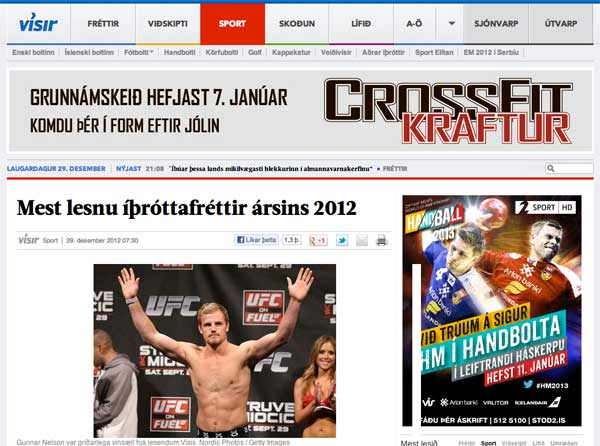 The fifth most read article was done as a follow-up to the Butenko bout, where Nelson expressed his interested in continuing to having more MMA bouts.  The welterweight won this bout in dazzling fashion with a first round dominating win, showing the world he was more than ready to step into the Octagon.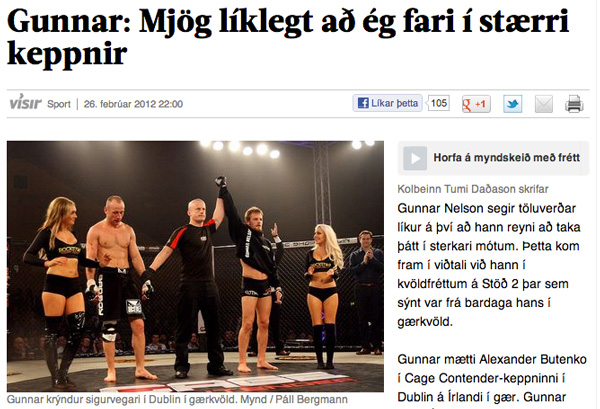 Nelson's rise to the UFC and win in Nottingham against veteran DaMarques Johnson also drew eyeballs from the readers, ranking in the top 20 stories in all sports.
"The growth of interest in MMA because of Gunnar is just amazing." comments Halli Nelson, father and manager of Gunnar.
Nelson's popularity rose up above such stories as the Olypmic games and Iceland's handball team chasing a medal, plus English Premier League news.  An amazing feat for a young MMA fighter at just 24 years old with one bout in the UFC.
"Gunni" has now achieved an undefeated 10 win, 0 loss, and 1 draw record in his career.  The fighter trains at SBG Ireland, Mjölnir SBG Iceland, and the Renzo Gracie Academy in New York.  Nelson will look for his second win in the UFC as he faces Justin Edwards at UFC on FUEL TV 7 in February.
To see the top 10 list on visir.is, click here.