In December 2011, I joined MMAViking to help create quality video content for the site and since then Ryan and I have mustered out a staggering 103 videos. 2012 has been a huge year for mixed martial arts in Sweden and Scandinavia with many countries having success on the big stages. Mixed martial arts has also moved forward in main stream media and established itself as a sport in the public eye following the UFC´s entrance to the Scandinavian market. All in all it's been a very interesting year here in Scandinavia and it's been a pleasure to be a part of the scene, here are my top 5 videos/video series of 2012 in no particular order.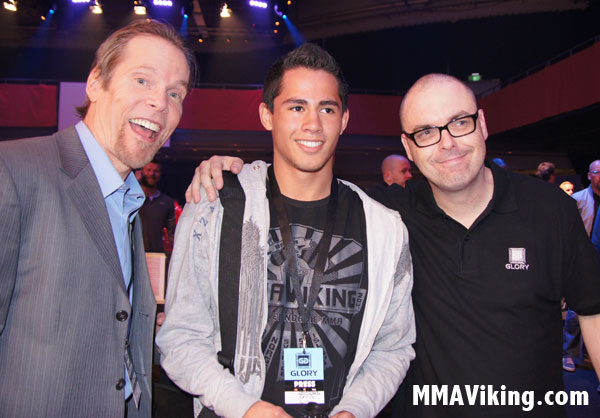 Interview with Magnus "Jycken" Cedenblad
We met up with Swedens own Magnus Cedenblad, one of the most loveable fighters around and he shared some stories from the beginning of his career among many other things.
"Nico"
When Nico was preparing to travel to Finland for Cage 18 to face Kai Puolakka we made a mini series consisting of three parts starting out with Nicos preparations leading up to the fight.
Part 1
Part 2
Part 3
Per Eklund Interview
Per Eklund is Swedens first UFC fighter who started his career in fighting before many of us even knew what an Omoplata was. Per shared his stories from the early days including Finn Fight and his training at legendary Team Quest in Oregon.
Post Fight Interview With Assan N'Jie
Personally one of my favorite interviews of 2012 was when we caught up with Assan N'jie following his decision win over tough Dane Morten Djursaa. A post fight euphoric Assan helps clearing out the pronunciation of his last name with a little help from Brad Pickett, Sirwan Kakai and Botan Tokay.
UFC Sweden Weigh In Video
And of course the weigh in video from the biggest Scandinavian event this year. Preceding what was to become one of the best UFC events in terms of crowd excitement and enjoyment the weigh ins gave a sign of what was to come on the big day.