Amir Albazi (9-0) has finished all of his opponents since turning pro in 2009. With four TKO's and and five submissions in all, including two dominant wins in 2016 makes the Sweden raised fighter MMAViking.com's 2017 Nordic Prospect of the Year.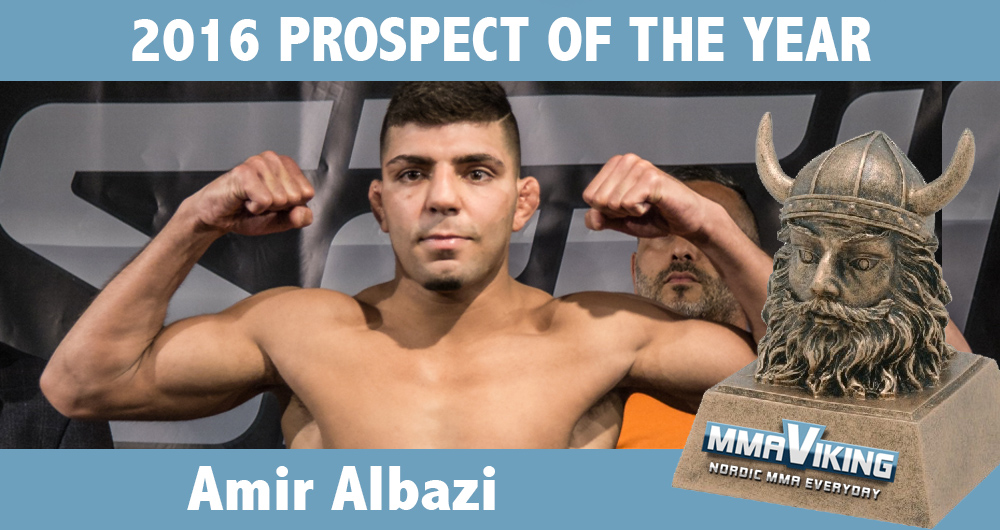 While the London Shootfighter has been racking up wins, he has been a bit under the radar taking fights abroad and now training in England. But, The Prince finally fought where he grew up in Stockholm at Scandinavian Fight Nights in June. After an exciting first round, the bantamweight did what he always did and that is finish the fight. Locking on a rear-naked choke over Rafal Czechowski in the second round, Albazi brought his local fans to their feet in a frenzy.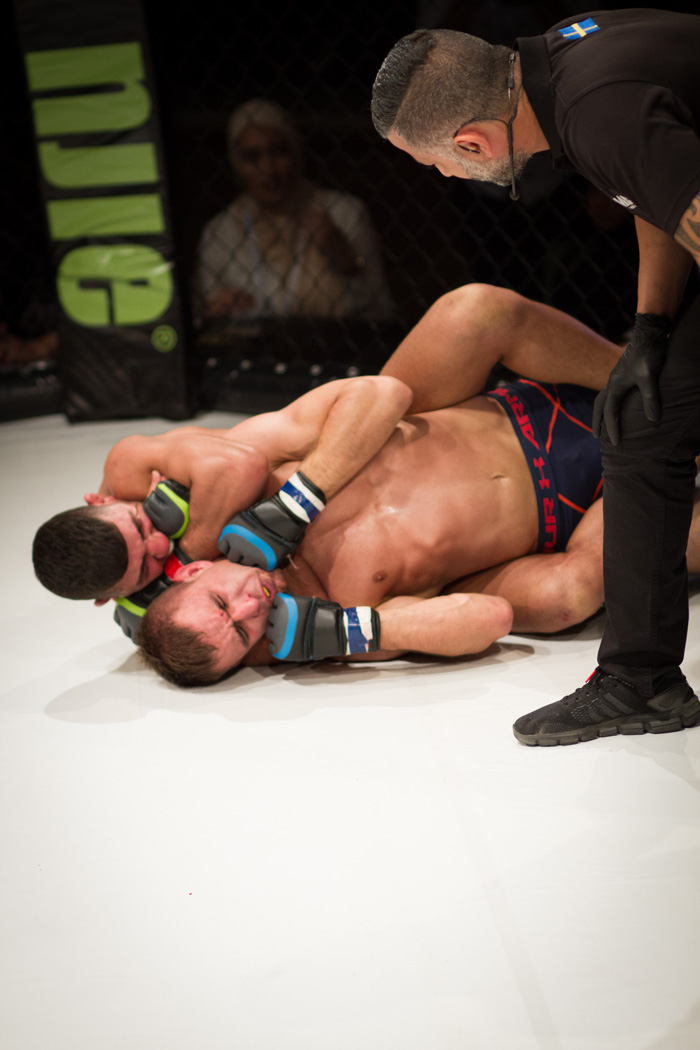 While having troubles finding opponents, the world champion grappler was able to find time this summer to put on his gi to to represent Iraq in the Asian Beach Jiujitsu Games in Sri Lanka and Vietnam, where he won gold in both.
"I think finishing all my fights before the 3rd round will be a factor when I get in to the UFC. But this is not something I focus on, it just happens instinctively." said Albazi heading into his 9th fight in London, where he was once again able to stop his opponent. The Prince submitted Dino Gambatesa (10-9) with a nasty inverted triangle / kimura (see below) FightStar Championship 8 to capture the FSC Bantamweight Championship belt.
Albazi also finds time to train at Allstars Training Center and Prana Jiu Jitsu while back home visiting
Former Prospect of the Year include:
• 2015 : Aleksi Mäntykivi
• 2014 : Mikael Nyyssönen
• 2013 : Emil Weber Meek
• 2012 : Max Nunes
• 2011 : Andreas Stahl
Check out a complete listing of all of the awards since 2011.