Amir Albazi (13-1) beat Zhalgas Zhumagulov (13-4) at Etihad Arena in Abu Dhabi to kick-off the UFC 257 card. It was 29-28 on all three judges scorecards, giving the Sweden-raised fighter a win, his second in the UFC's Octtagon.
Albazi lands some low kicks to start the flyweight bout. Zhumagulov finding some success with combinations. The Prince begins to press the action, but still avoiding the big right hand of the Kazakhstan fighter.
A double-leg take-down from Albazi, ranked 15 in the UFC, but doesn't stay on the ground long. A good right from Amir, that catches a spinning backfist. Kazakhstan gets a double-leg take-down to finish the round.
Albazi pressing the action, moving forward. A good low-kick and a jab. Good left hand from Kazakhstan. Albazi back to the calf kick, and tries a flying knee. Solid uppercut at the end of the round as he defends a take-down to clearly win the second round.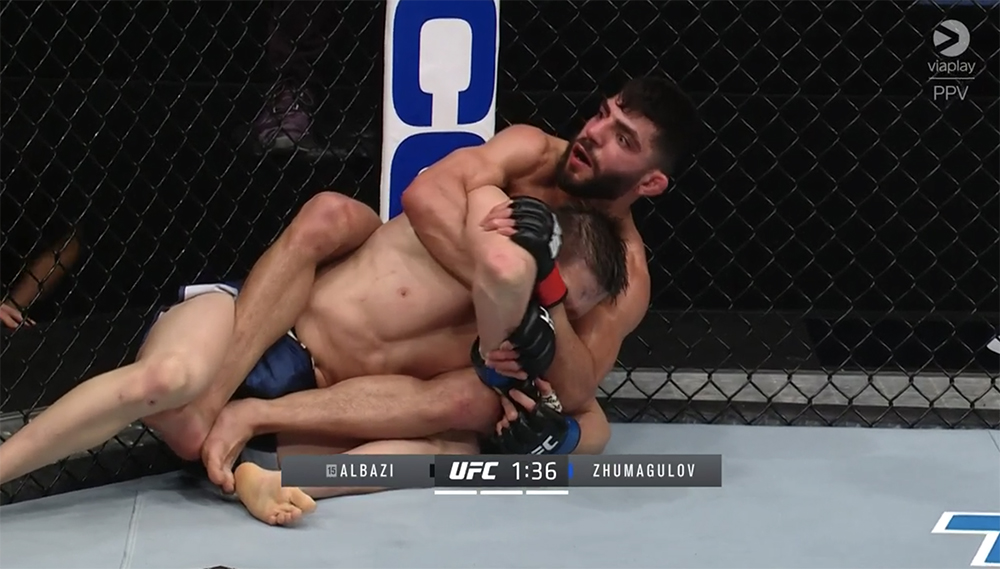 A take–down by Albazi, that quickly moves Zhalgas to the middle of the Octagon, and the tide has really turned in favor of the Sweden raised fighter. Albazi takes back and looking for a rear-naked choke.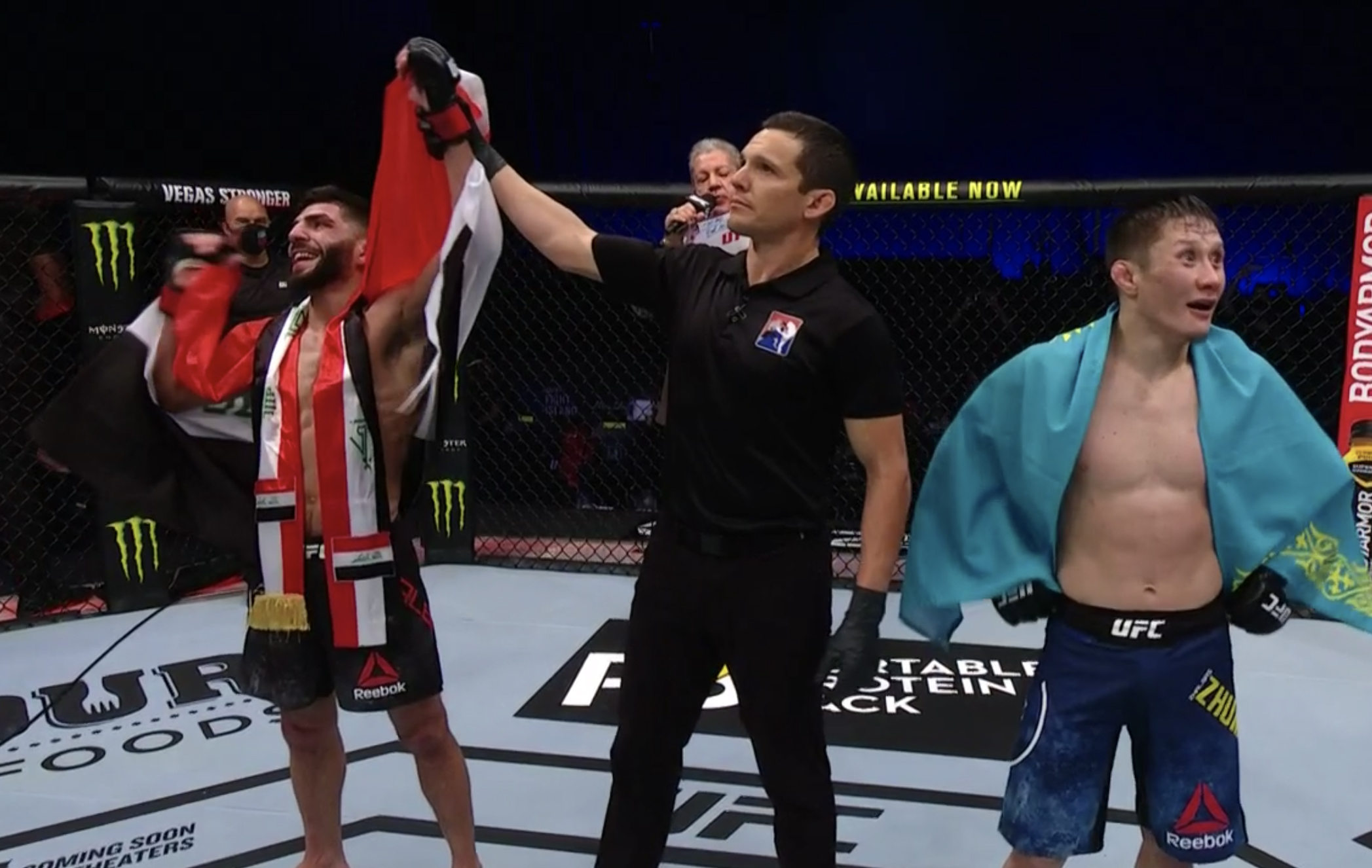 Zhalgas out with 1 minute left, and he is swinging away. Albazi lands a good right of his own, and uses his left hand to keep distance and secure the victory. All three judges score it 29-28.