Hamza Bougamza (3-3) lost to Jalal Al Daaja (6-5) at UAE Warriors Arabia in Abu Dhabi. It was a stoppage prior to starting the 3rd round, as the doctor and referee decided to not let the Sweden based fighter continue.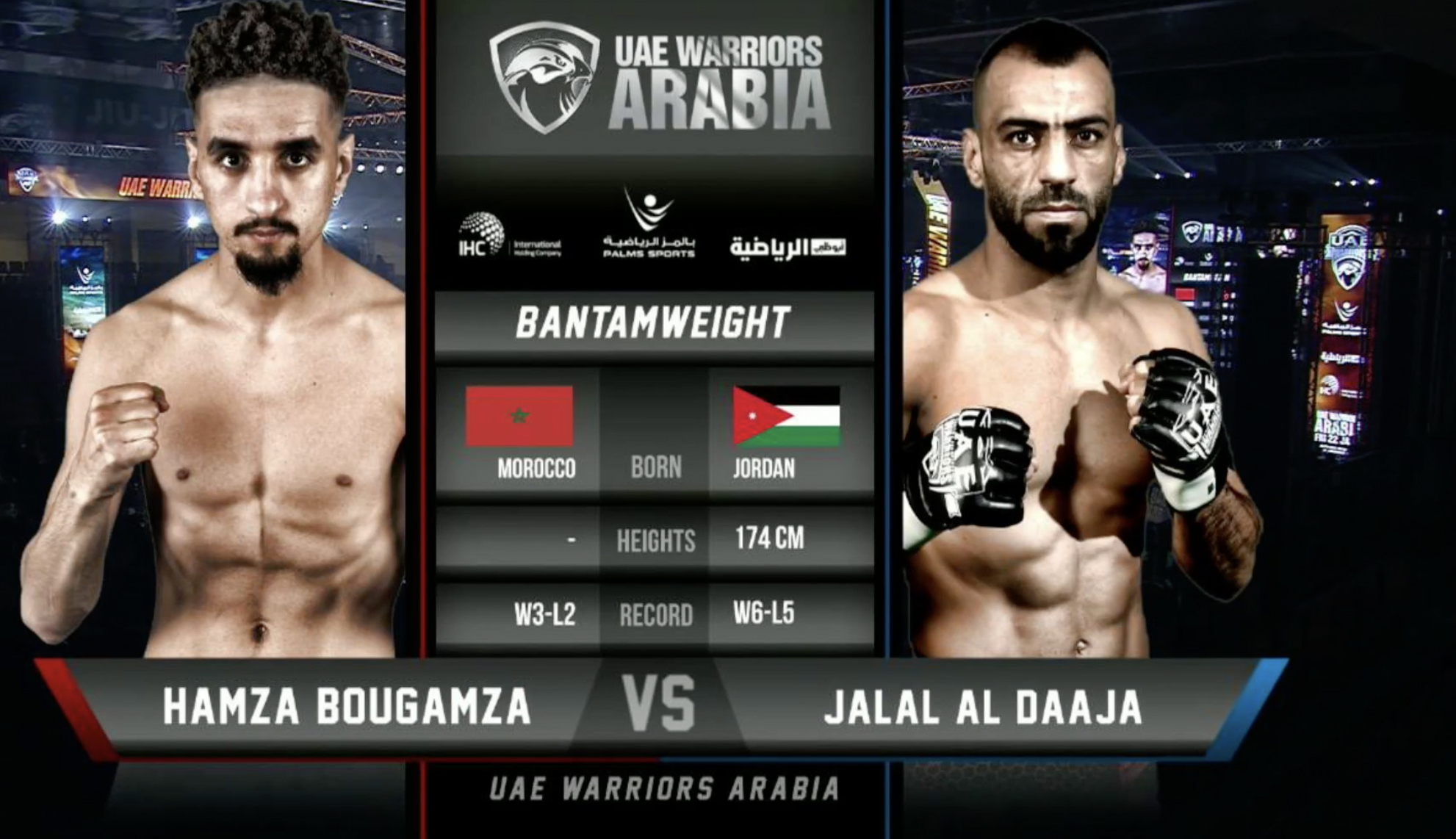 The Allstars Training Center fighter is much longer and more relaxed to start the fight. Al Daaja is coming straight in going for a KO with big looping right and left hands. Hamza keeping his distance and using low kicks, mixed in with straight left hands.
A solid counter punch, which causes Al Daaja to dive in for a take-down, which he gets. Back to the feet shortly after, and the Jordanian fighter is just swinging for the fences, but all missing. Hamza had the advantage in the first frame.
Al Daaja seems to be fading here in the second as Hamza moves forward. The smaller fighter is more active, but Hamza trying to land his counter left. Mostly throwing low leg kicks that land to the body and legs. Hamza jumps on top as Jalal falls to his back. Oh, slick reversal with just over 1 minute left.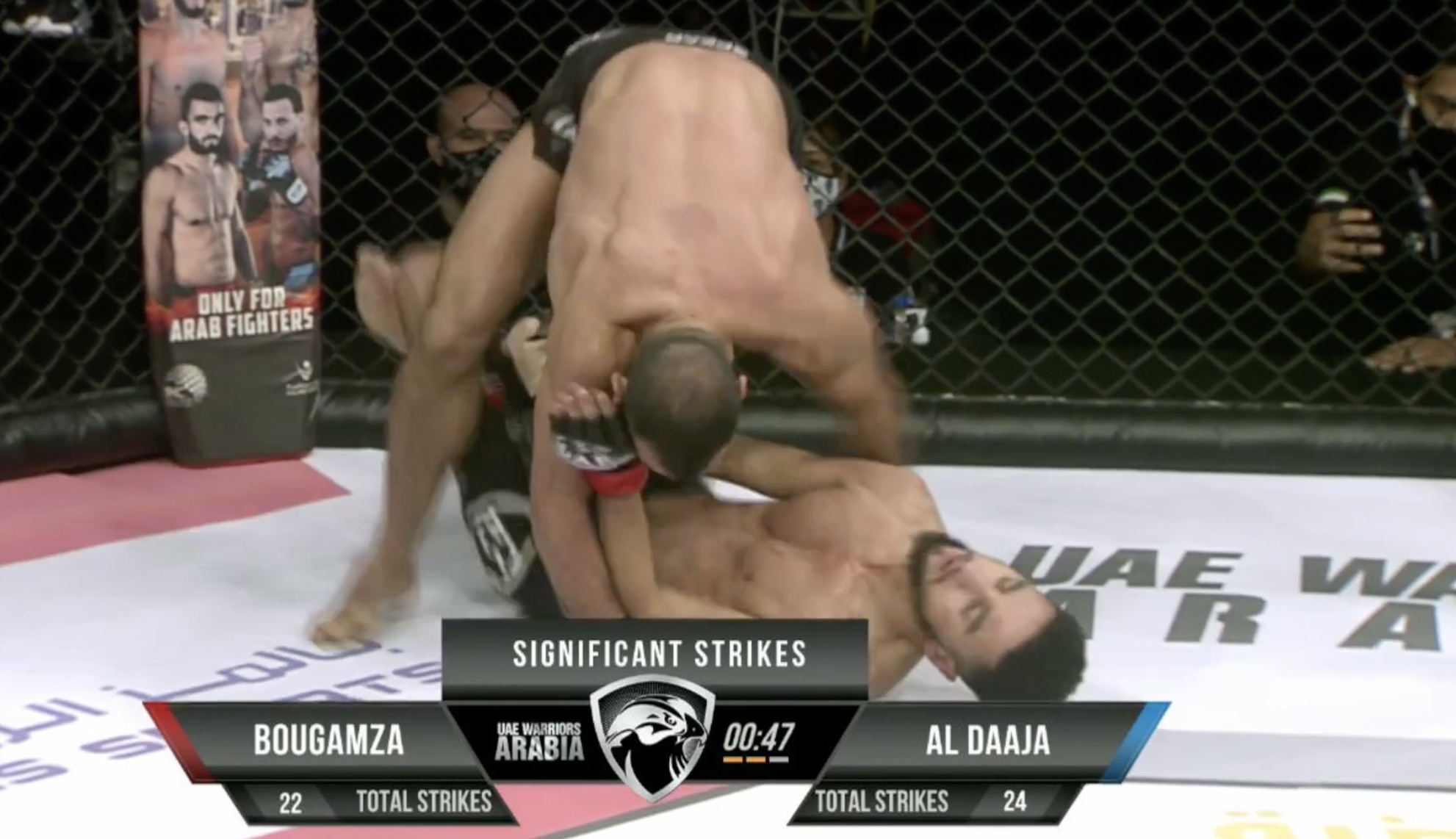 Full mount, and this is the Jordan't fighters best moment of the fight, landing big elbows now again and again. There is blood, and Hamza is rocked. The bell saves the fight from being stopped.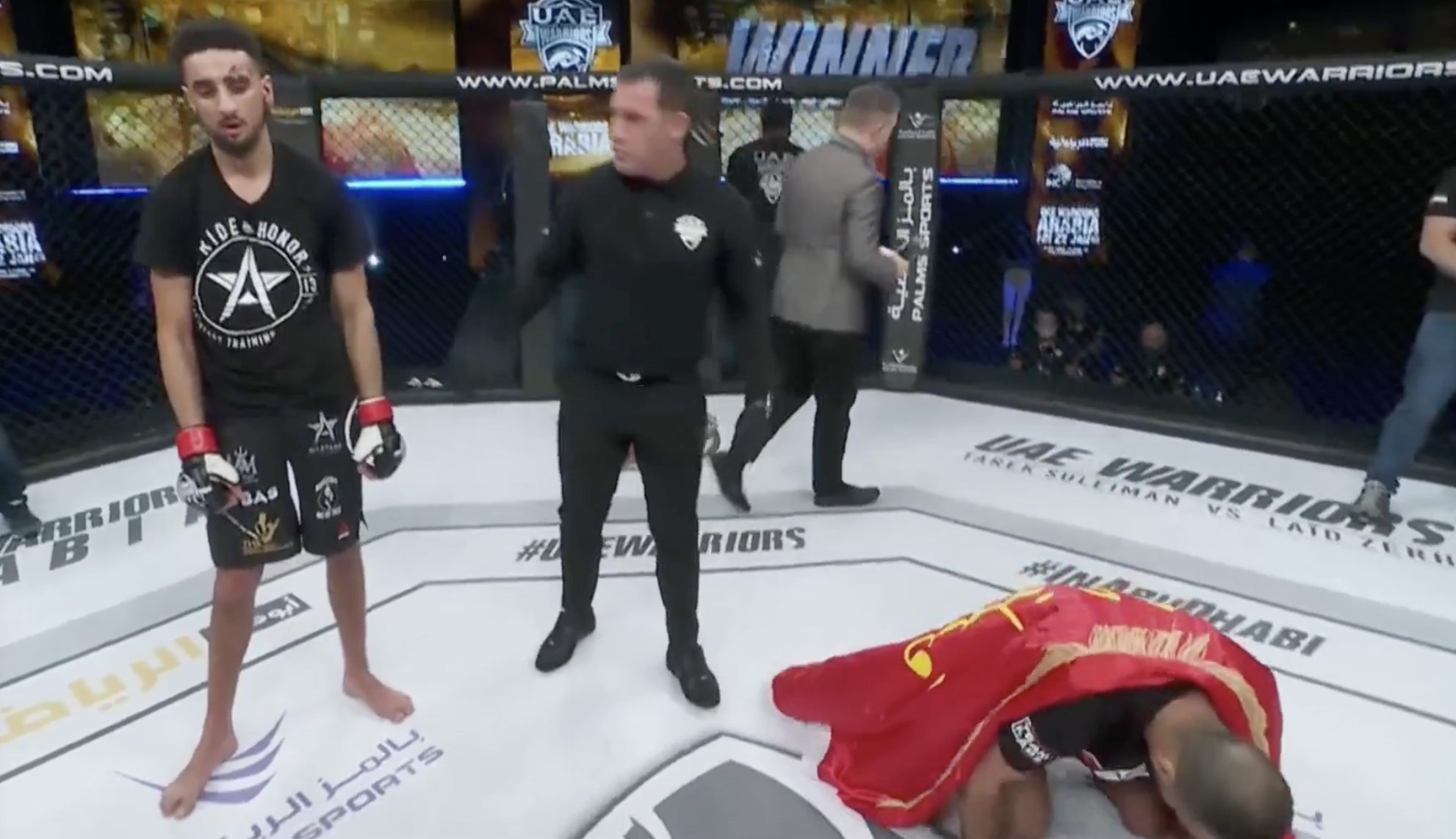 Now the fight is stopped in between rounds. Doctor stoppage ahead of third round. Hamza is upset, but but nothing can be done. The fight is over.