Tony Halme was the first Finnish UFC fighter to enter the Octagon, albeit only lasting 56 seconds, he was the first. With the big news that Anton Kuivanen was signed to the UFC last week, many people asked "is he the first". The answer is no, as "The Viking" stepped in the Octagon at UFC 13 in May of 1997.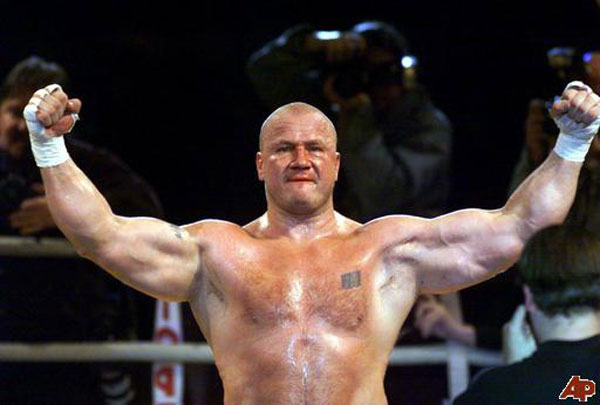 Halme, who's MMA record is listed as 0 wins and 4 losses on Sherdog, had a notable entrance to the UFC. First, having a winless record, and second is being the first opponent of the legendary Randy Couture. Below is the fight video:
Halme Vs. Couture at UFC 13
Randy Talks about Halme's Passing and Memories
Profile summary from wikipedia :
Tony Christian Halme[1][2][3] (January 6, 1963 – January 8, 2010) was a member of the Finnish Parliament, representing the True Finns party. He was also known by the pseudonym Viikinki he used while appearing in the Finnish version of the TV game show Gladiators in the 1990s (Gladiaattorit). He was also a professional wrestler best known for his appearances with World Wrestling Federation under the name Ludvig Borga, an MMA fighter and a professional boxer who held the Finnish Heavyweight Championship.
"Like" MMA Viking on Facebook and follow us on Twitter for updates on the UFC in Sweden and all things Nordic MMA.