Sweden-raised Amir Albazi (13-1) submitted Canadian Malcolm Gordon (12-4) at UFC Fight Island 2.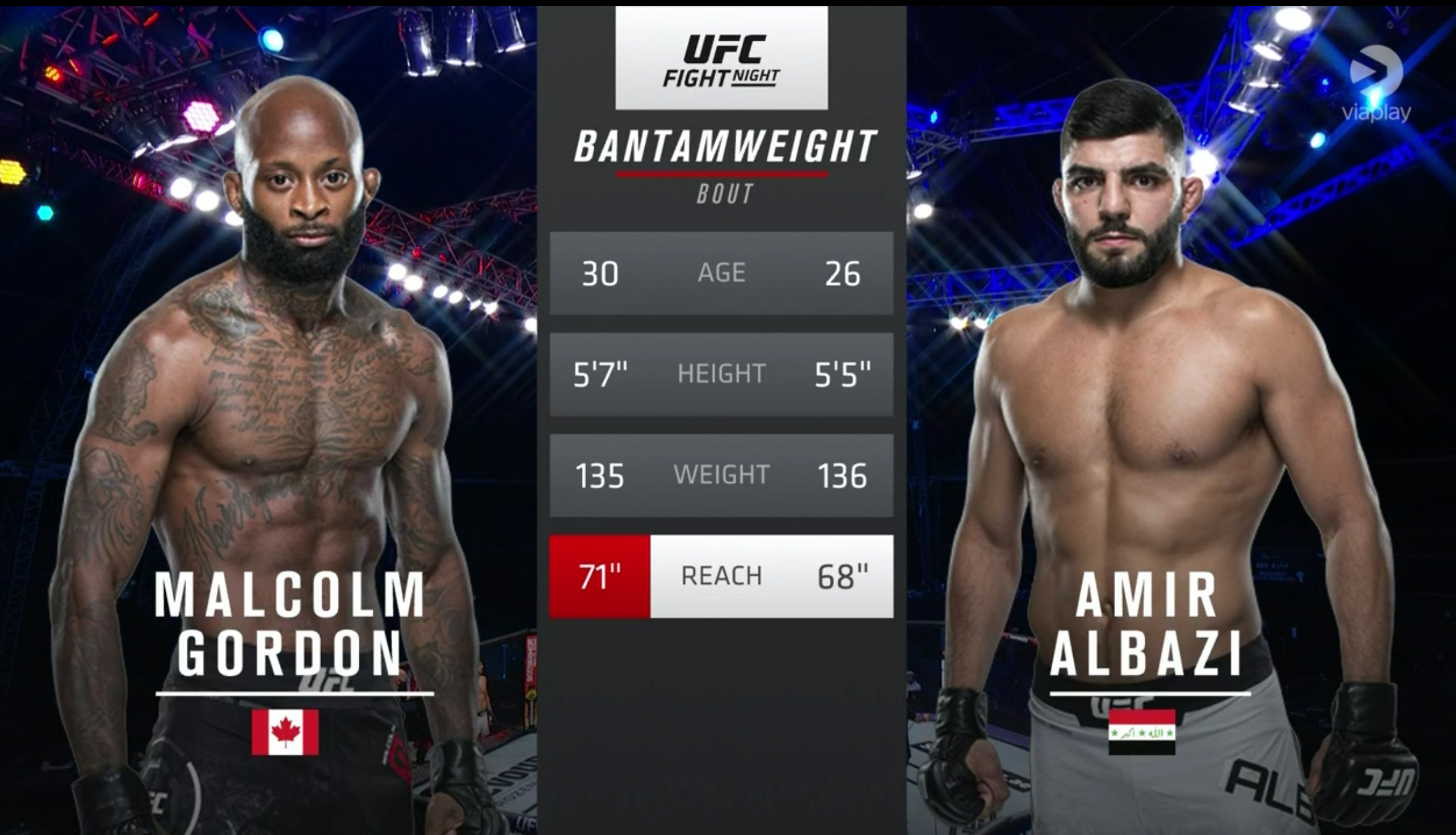 The London-based Albazi took his time on the feet, but after some crisp striking was able to get a take-down.  Strong ground and pound from the side mount, then full mount with a minute left.  Big punches, then he takes back, and in transition flips to his back where he locks up a triangle.  The tap came with 18 seconds left in the round.
It was the UFC debut for both fighters.  Albazi has two wins in a row, both submissions.  His only loss of his career was against Jose Torres last year in his Brave CF debut.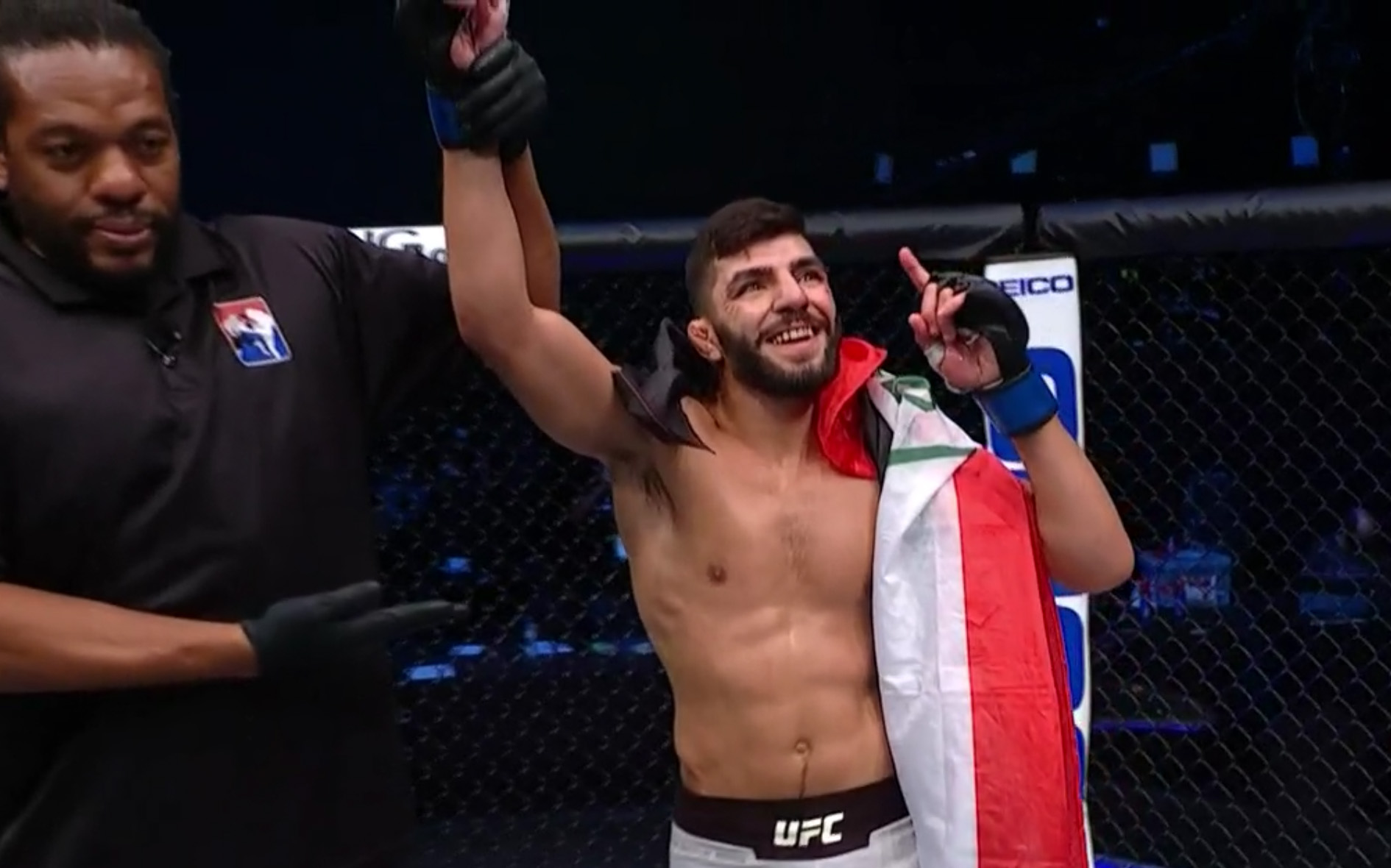 A big win on short notice for Albazi.