Aleksi Mäntykivi (9-3) has been on a tear as of late. The aggressive and entertaining fighter put away the first three of his opponents in 2015, and got his fourth win of the year by a decision. The style, attitude, and power of this 21 year old earns Mäntykivi the 2015 Nordic Prospect of the Year Award.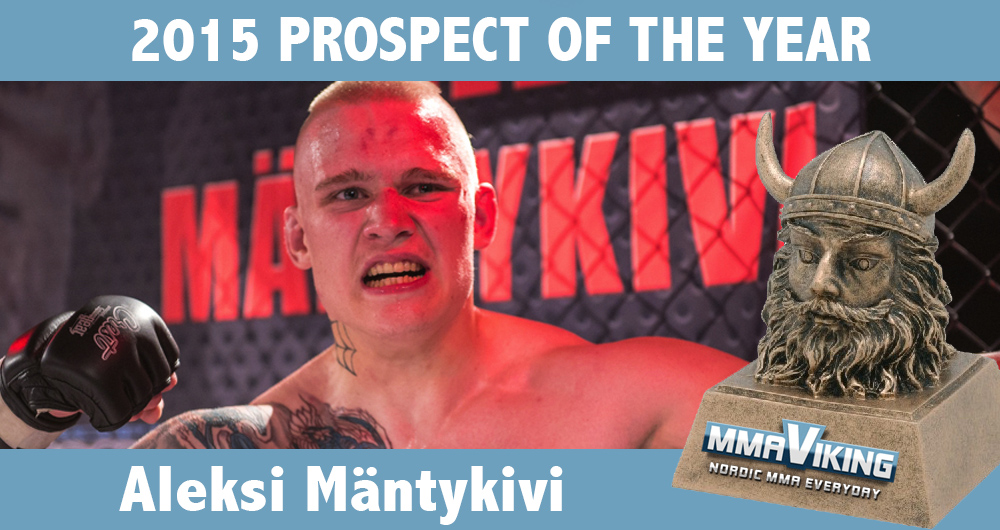 After watching Mäntykivi cageside this year, MMAViking.com photographer Iikka Nikkinen described the Finn as "a hurricane of violence."
The lightweight turned pro back in 2012, with mixed results in his first seven bouts, where he lost three.  Losing by decisions to Kennet Mattsson and Anton Telepnev in 2013 by submission, marked the last year that he lost.  Mäntykivi has won his last five bouts, with three of them coming at his local promotion of Lappeenranta Fight Night.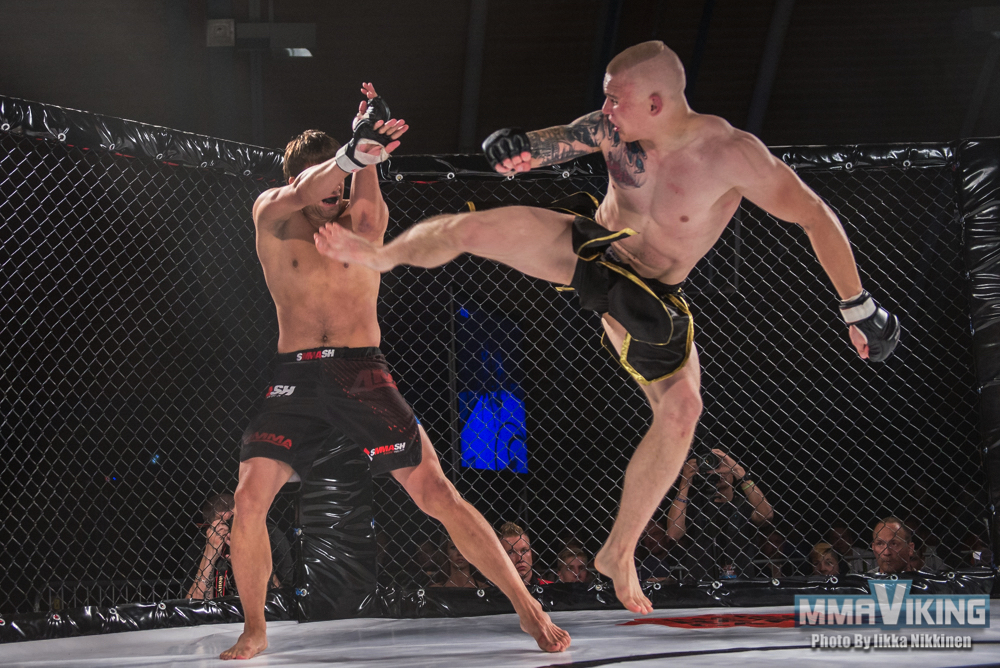 Mäntykivi previously fought out of Lappeenranta and represented Team East Front, but recently moved to Hardknocks gym in Helsinki where he trains with the likes of Jussi Halonen and the Vänttinen brothers.
Mäntykivi name has also grown, as he headlined Fight Night 14, where he was victorious over Cage Warriors veteran Gregor Weibel (8-4).  An amazing year for the Finn and we expect many more to come.
Former winners include:
• 2014 Prospect of the Year: Mikael Nyyssönen
• 2013 Prospect of the Year: Emil Weber Meek
• 2012 Prospect of the Year: Max Nunes
• 2011 Prospect of the Year: Andreas Stahl