In the twilight of 2016, Nordic MMA standouts Aleksi Mäntykivi (13-5) and Soren Bak (12-1) took to the cage at Euro FC 1 on Aleksi Mäntyviki's home turf, in Espoo, Finland. In short order, Mäntykivi handed Bak the sole loss of his mixed martial arts career, and now, nearly three years on, both fighters are eager at the thought of running it back.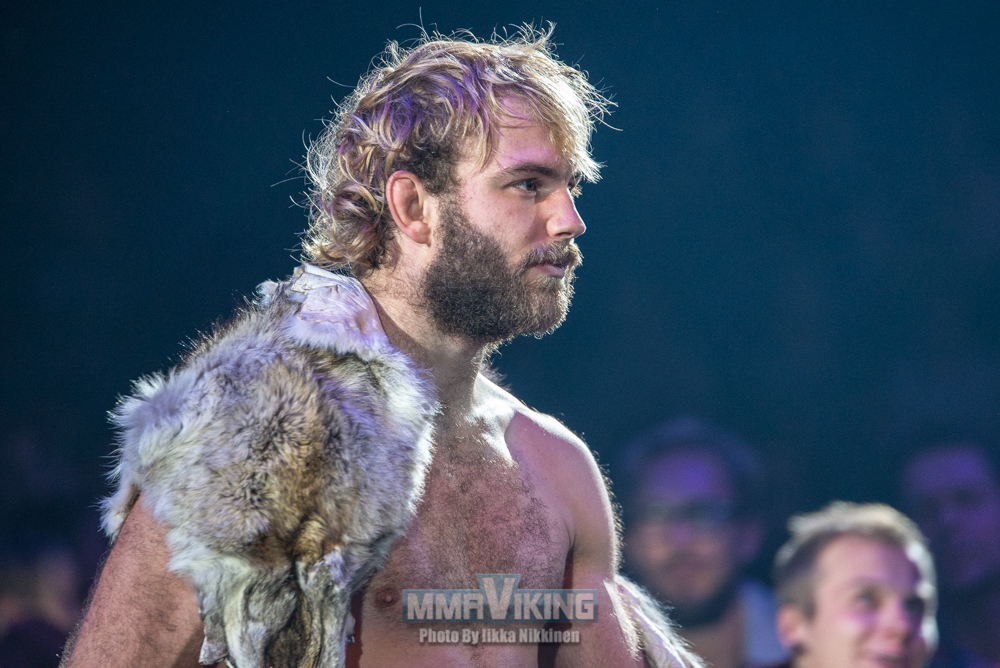 The stage, they argue, is more than set for a showdown at UFC Copenhagen in late September – a bout that (if both fighters were to be signed to the UFC) would pit them against one another with Bak receiving the home field advantage this time round.
"I believe I learned a lot from my loss to Aleksi", stated Bak in an exclusive interview with MMAViking, "But (I learned) even more from my five Cage Warriors fights I've had since then."
While Mäntykivi handed Bak the sole loss of his career, The True Viking has proceeded to tear through competition on the European circuit, earning himself the Cage Warriors Lightweight championship (vacated to pursue the featherweight title) in the process. Indeed, both Bak and Mäntykivi have gone on to see great success on the European circuit – while Bak has tasted gold in this time, Mäntykivi (nicknamed a "Hurricane of Violence") has enjoyed 4 finishes in his last 5 bouts (including his finish over Bak in 2016).
Indeed, Mäntykivi is unimpressed with Bak's titles, or his opponents since their previous matchup. Prior to their first bout, Mäntykivi was slated as an underdog – a status which may make his status as Bak's sole better all the more intriguing in a rematch.
"Everyone – including Finns – thought I would lose, but I won in brutal fashion, and now we are both even bigger stars in Europe," Mäntykivi said of the potential bout.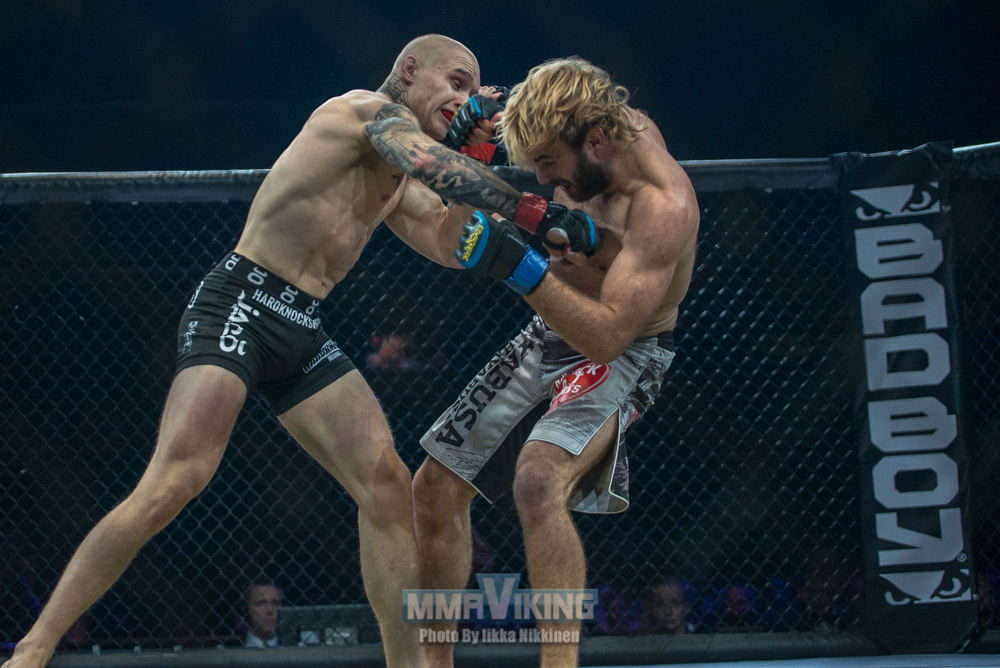 Bak, similarly agreed that the matchup would be intriguing on the world stage the UFC provides.
"As a rule, I try not to get too emotionally into my fights. But to fight the only guy I ever lost to, that will be hard not to let my emotions show," said Bak, who is absolutely certain he would avenge his loss to the Finn. "The only thing that's the same as when I faced Aleksi last is the wolf pelt on my shoulders. I picture an arm triangle finish in the second round. Picture my finish of Alexander Jakobsen, but preferably more bloody."
Bak is not alone in his certainty of victory, however, picturing the bout ending the "same way as last time".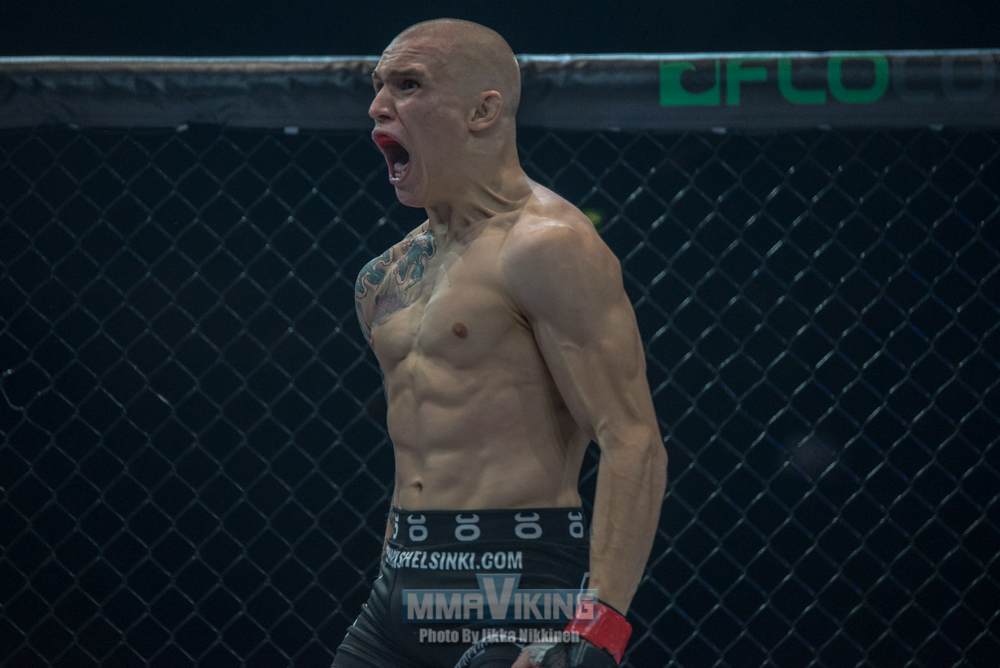 "It would be an interesting fight, but he ain't gonna avenge anything," Mäntykivi promised.
While the fight definitively adds European star power and the threat of exciting finishes on the UFC stage, neither fighter has yet to be signed. Regardless, a number of European promotions would be happy to host this rematch, as is evidenced by the fact that it was first slated to appear under the Cage Warriors banner, but never materialised. As both fighters continue to grow their legacy, and pick up wins, the bout becomes all the more intriguing, and with both on the cusp of potential UFC contracts, there seems no better place to make it happen than UFC Copenhagen, on September 28th.