Søren Bak (16-1) beat Charlie Leary (17-3-1) at Bellator MMA 280 in Paris.  Leary was damaging early on the feet, but Bak came back strong in the third and the judges gave him the unanimous decision.  Read the play-by-play below.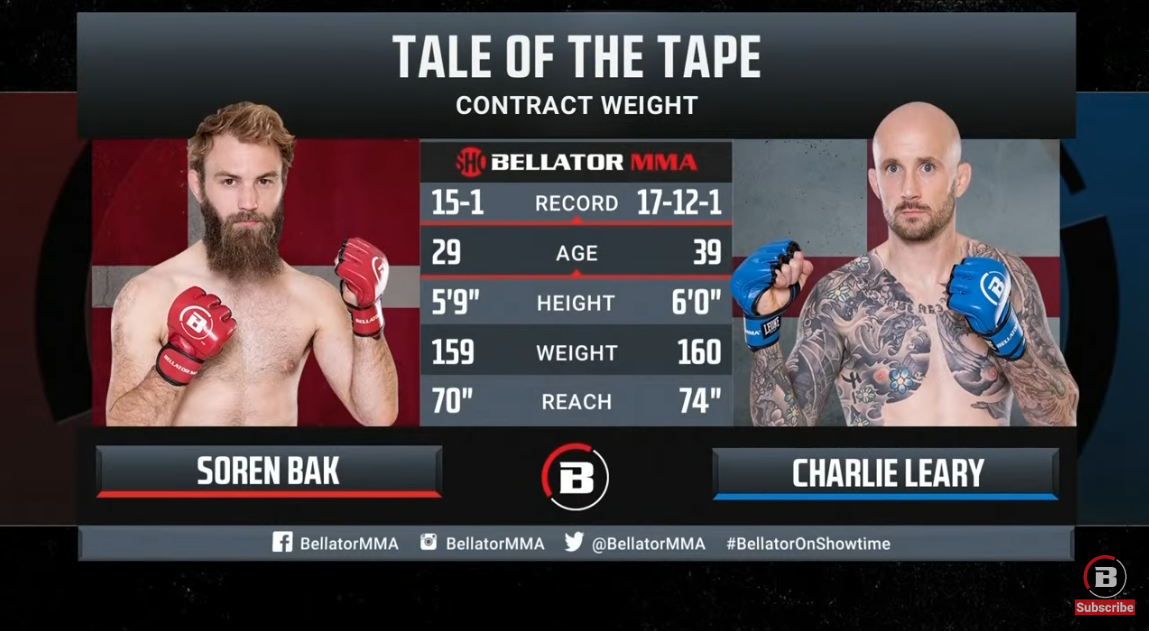 In the first minute, Bak takes a few shots as he has no intent to take it to the ground yet.  Leary lands a few shots, then the Dane decides to close the distance and lands knees in the clinch.  The two tie-up, and Soren with a classic head and arm throw, but Charlie nicely rolls through and takes side mount.  Back to the feet.   Bak getting hit with a bunch of shots now back on the feet.  Soren grabs a body lock, but can't finish.  Good overhand right hand and uppercut from Leary! Again Soren tries to get the fight to the ground, but can't do it.  Leary gets that round, in what was not an optimal first for the Dane.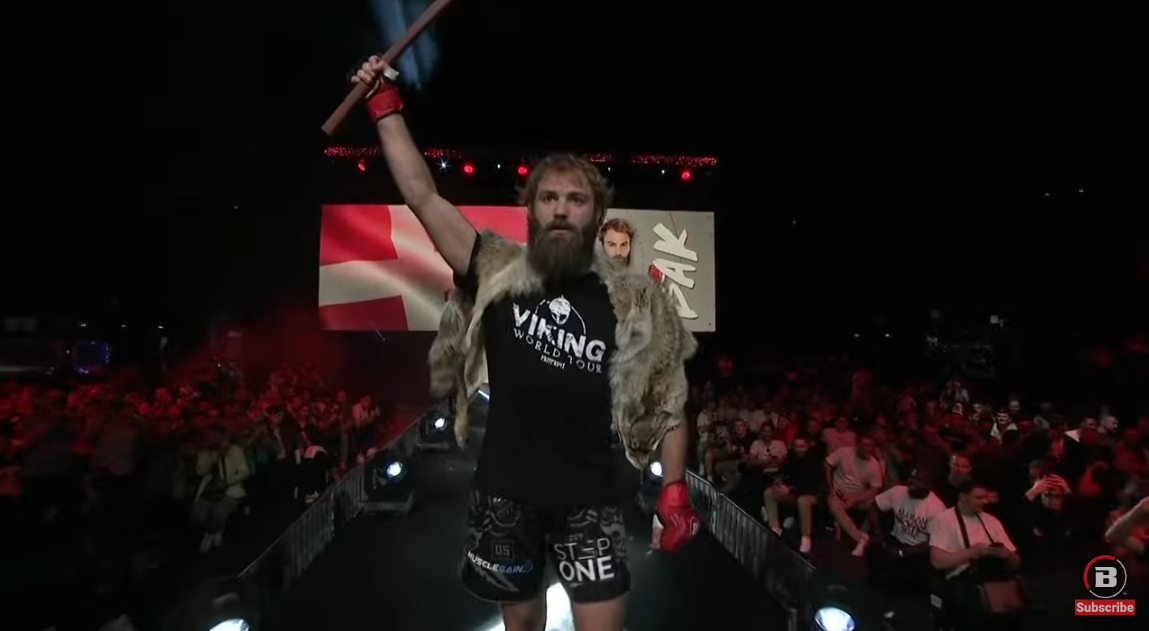 Bak comes forward and lands a good kick.  Leary however starts to counter.  And now Charlie moving forward with more confidence.  Bak starts to grapple, but they keep it on the feet.  Leary starts to land more good shots, just straight punches, and Soren desperately throws wide punches.  An attempted take-down, but Leary defends.  Soren does not look sharp.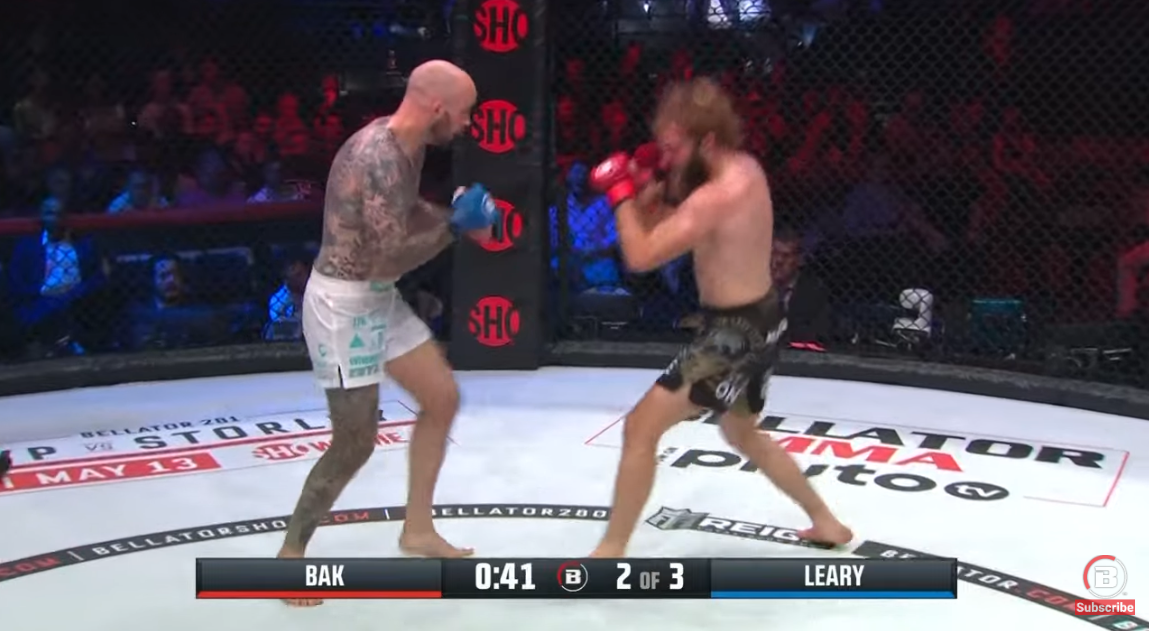 Soren just can't land and is getting hit.  Another round for Leary, in what would be a good upset.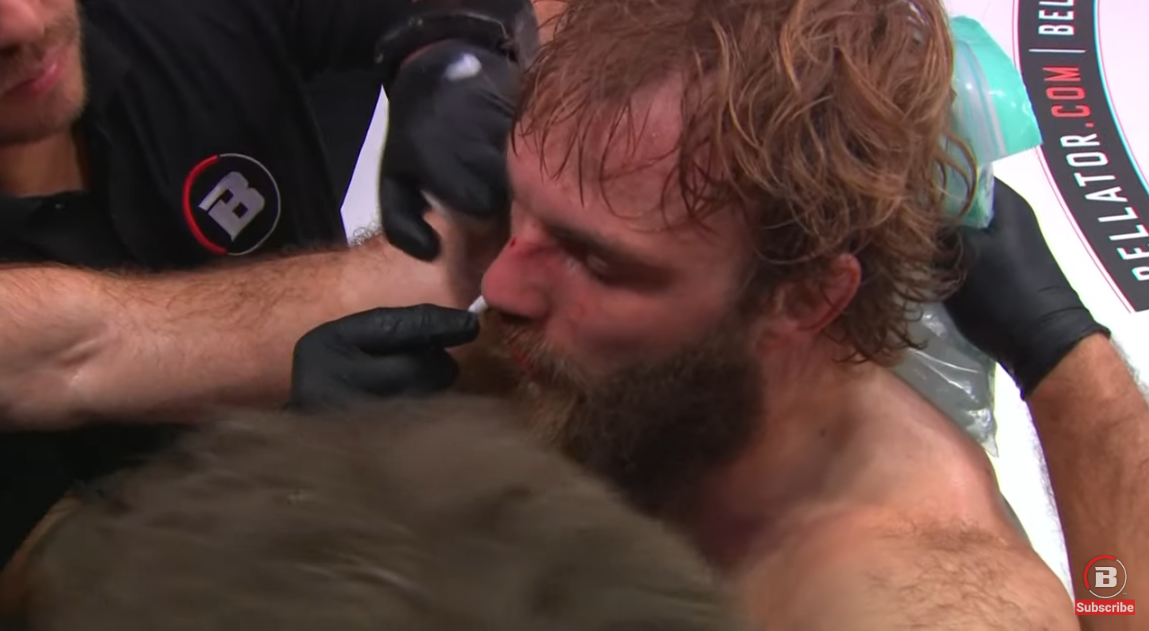 Bak finally gets a take-down.  A double-leg, and the Dane is on top!  4 minutes left to do work, and in full mount.  Now in side control, and trying to figure out how to attack here, but no real damage in the last minute.  Soren landing some knees to the body and shoulder strikes, but this does not look like a 10-8 round so far.  30 second and Soren going all out in full mount and landing punches, now looking for a rear-naked choke, but not enough time.  That is a Bak round.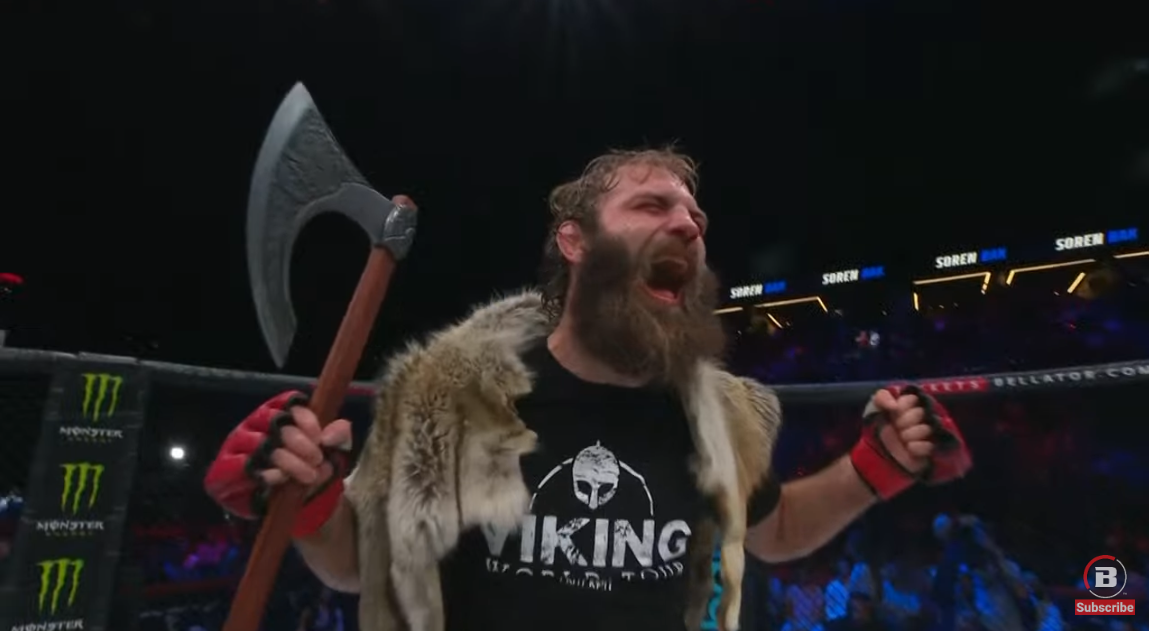 Wow.  And the judges give it to Bak.  Official decision 29-28, 30-27, 29-28 all for Søren Bak.