Norwegian Marthin Hamlet (9-3) beat Teodoras Aukštuolis (11-6) at Professional Fighters League (PFL) 2022 #1 in the Light Heavyweight.  It was the first fight of the season and an important win in Arlington, Texas.  Read the play-by-play below.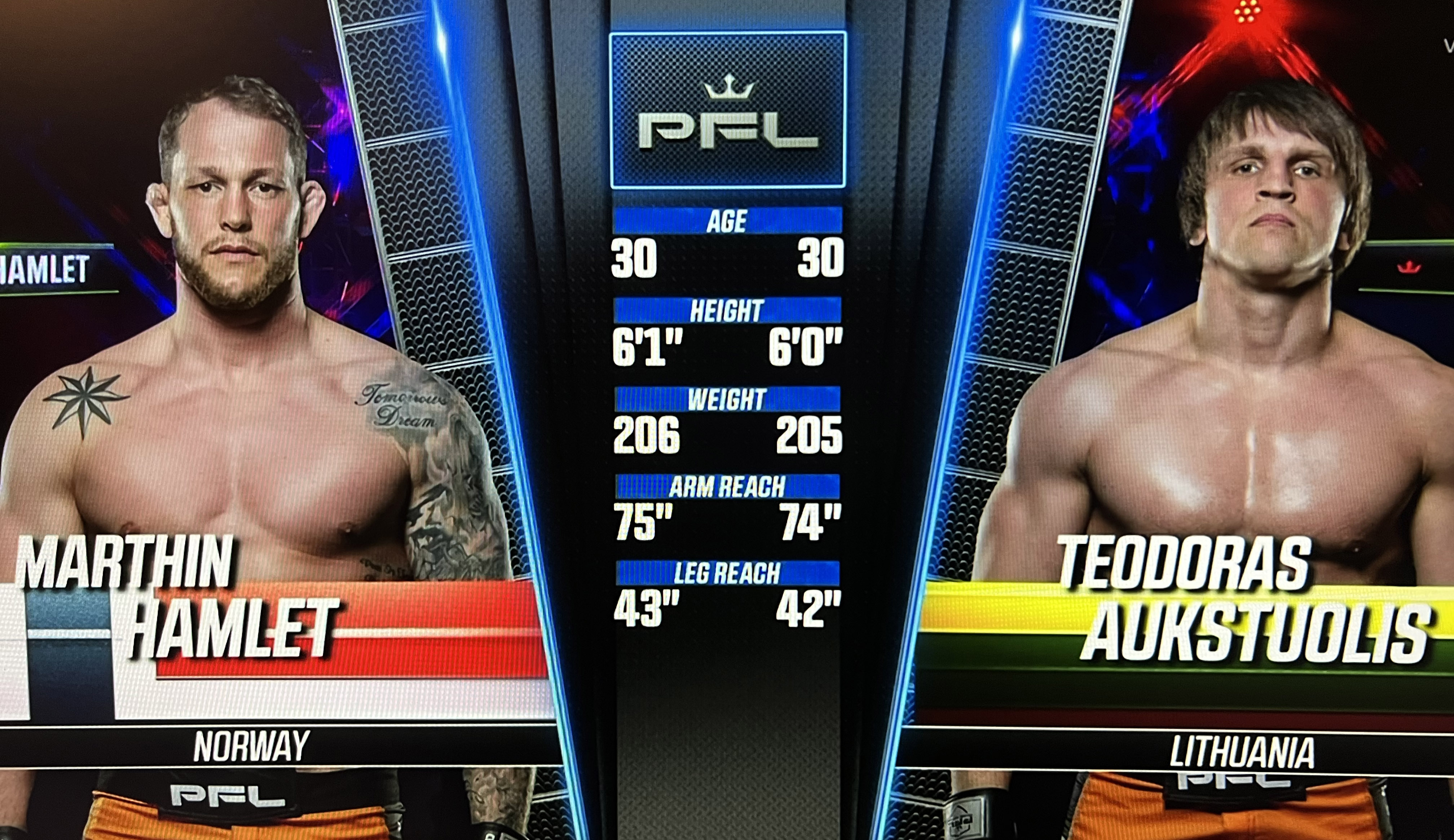 Marthin lands a sharp right hand with some pop, then moves to the tie-up.  Oh, and the wrestler with and over and under body lock, picks up the Lithuanian and finishes with a lateral drop take-down!  Now on top… and the Norwegian is on fire here to start!  Hamlet stays on top, but not much action in the full guard, so the referee moves the action to the feet.
Oh, a flying knee from Hamlet, then he ducks under a punch and grapples way to another takedown.  The Frontline Academy fighter in total control here, and Teodoras has blood coming out of a cut on his left eye.  Strong first round from Marthin.
A HUGE right hand from Hamlet that is really showing improved striking.  But, they get into the tie-up, and Hamlet with a body lock and takes Aukštuolis to the ground, and now in side mount.  Seeking a head and arm choke. Moving into full mount, and Aukštuolis is just stuck flat on his back till the bell rings.  Another round for the Norwegian.
Aukštuolis lands a nice combination that seems to startle Hamlet.  Now an uppercut, but Hamlet immediately closes the distance.    The wrestler grabs a leg and just lifts Teodoras up in the air and takes him down for a take-down.  Not much action here, and the fight is moved to the feet by the referee.  A left hook from the Lithuanian, but Marthin just moves forward, and eventually gets the take-down to secure another solid round and the fight.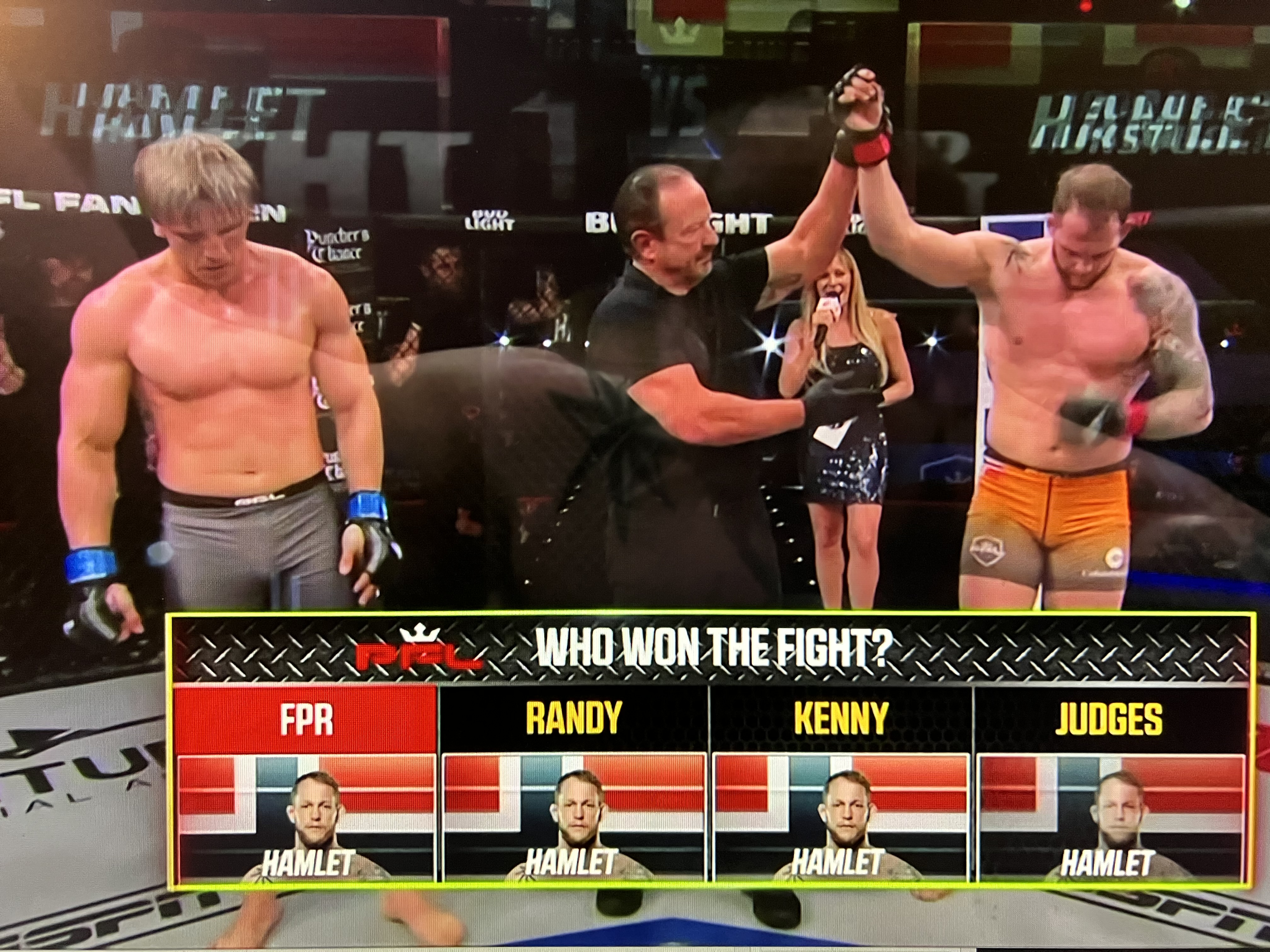 All three judges score it for Hamlet 30-27.