Sweden's Ilir Latifi (14-7) was stopped by Switzerland's Volkan Oezdemir (16-4) at the UFC in Montevideo, Uruguay in a battle of top ten ranked light heavyweights.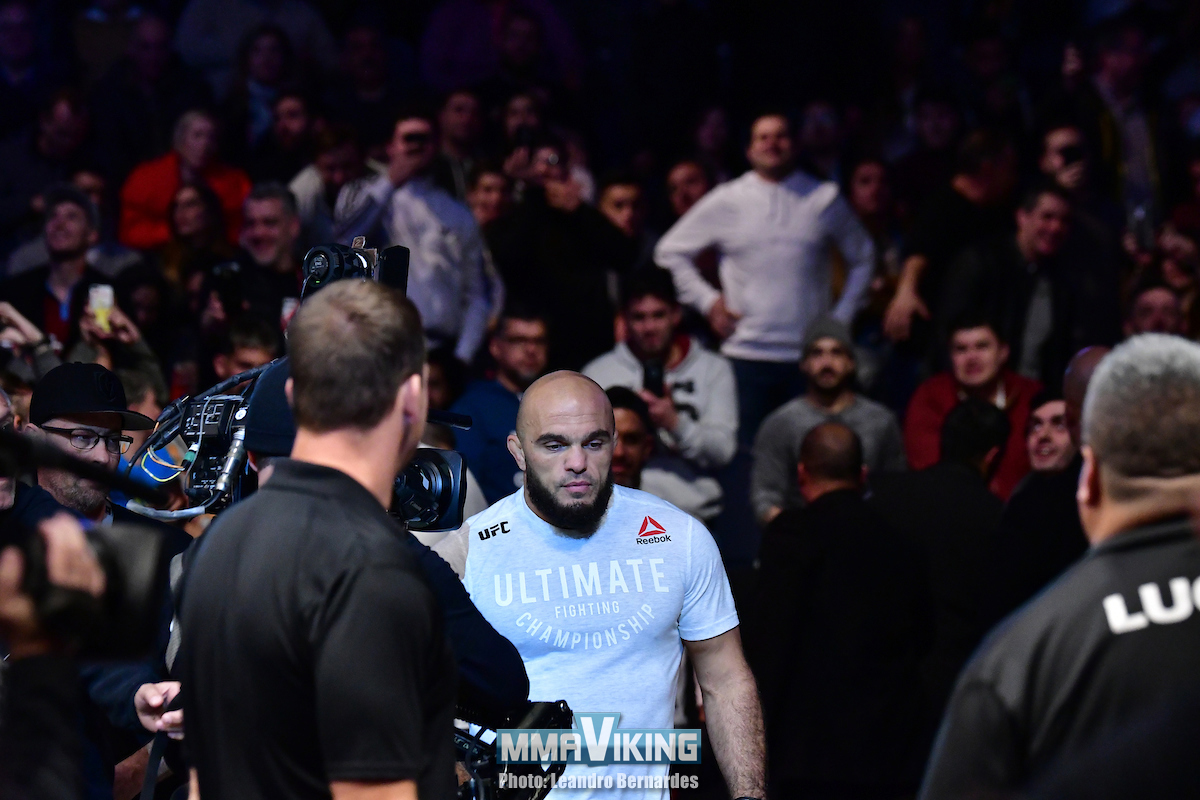 After taking a punch and knee from Oezdemir, Latifi grabbed a single leg and took Oezdemir down in highlight fashion by lifting him high in the air and slamming him to the mat. However, Volkan was able to get back to his feet and lands a few good elbows and lands a flying knee.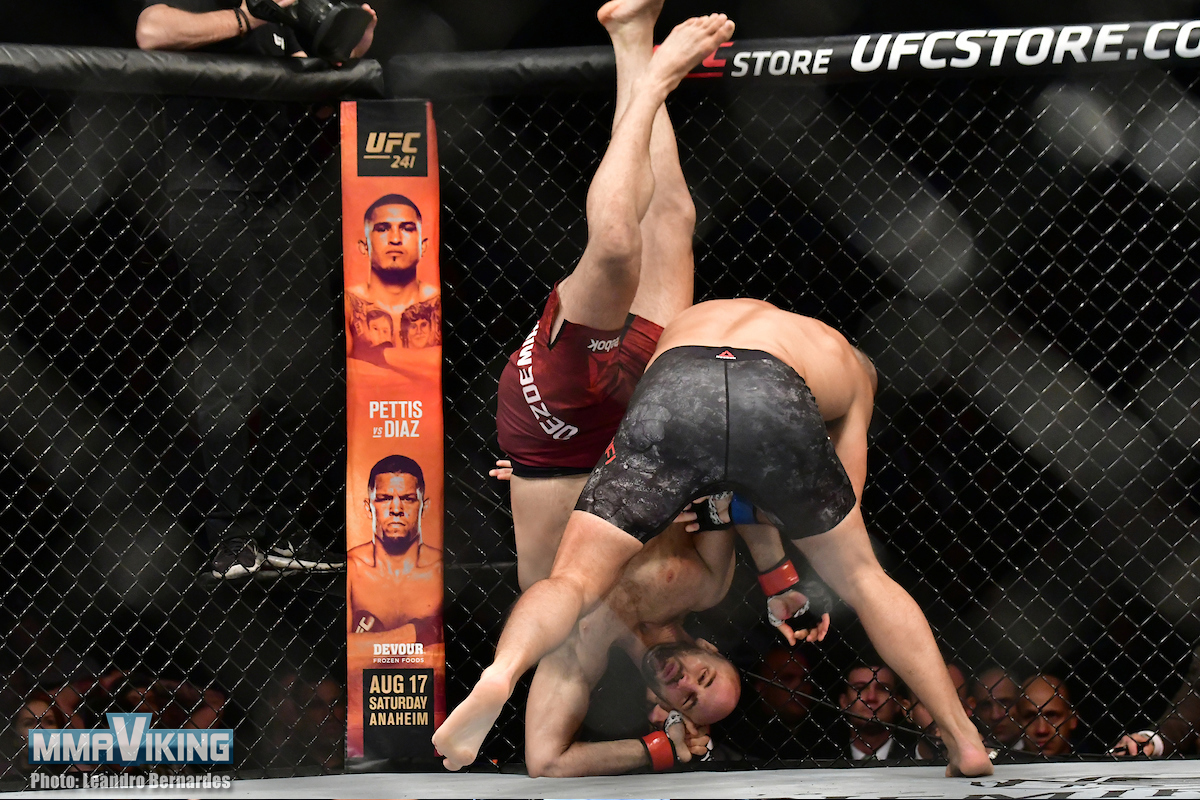 Latifi's right eye began to swell in the first as as Volkan controled the Octagon, landed punches, and successfully defended Ilir's take-down attemps.
Volkan begins to use a low-kick to keep Latifi at a distance. The Swede landed a few solid shots in the second, but the Swiss fighter was not phased and pushed forward. A right knee by Oezdemir to the face rocks Latifi that falls to the matt and Volkan jumps to try to finish on the ground, but Ilir shows heart and gets back to feet. Ilir is rocked and is tiring.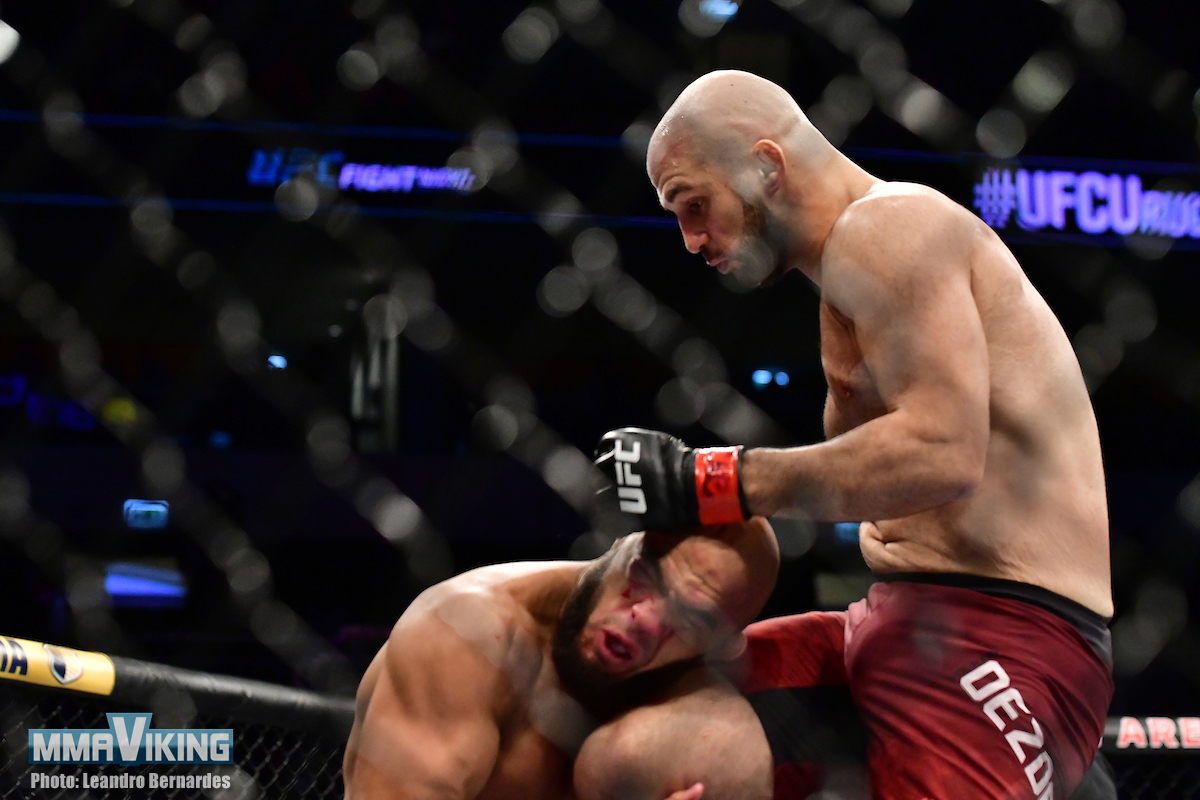 Another low right kick from "No Time" and Latifi is in trouble. A big left hand lands flush and Ilir drops to the ground, and another left hand as Ilir was on his knees to put the "Sledghammer" out for the KO at 4 minutes and 31 seconds.
It is the second straight loss for Latifi, following his split decision loss to Corey Anderson back in December.