Oliver Enkamp (6-0) got back on track in 2016 with two victories within a month, including a spectacular headlining bout at IRFA 10.  The wins extended the Swedes undefeated run to six wins.  'The Future' is MMAViking.com's 2016 Nordic Breakthrough Fighter of the Year.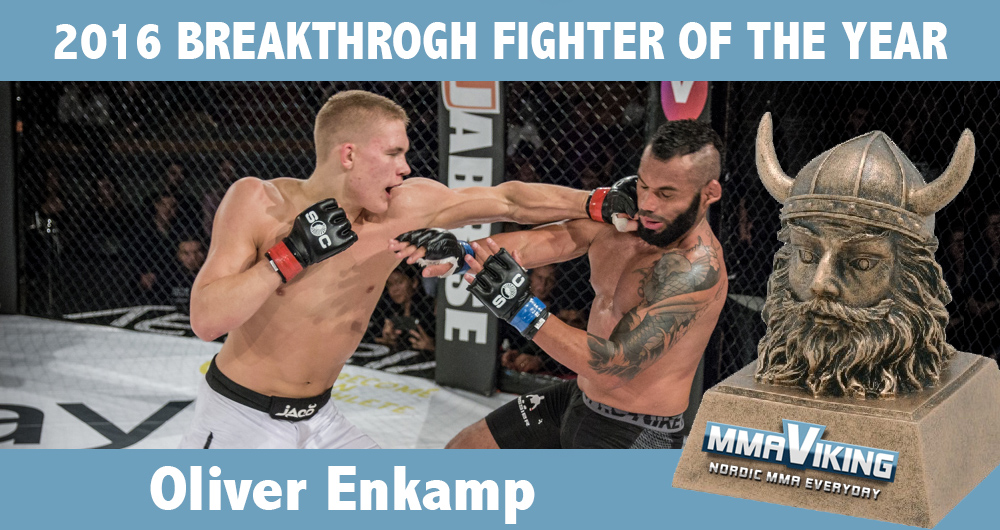 Enkamp revealed to MMAViking.com that upon turning 25 it was now time to get the UFC as soon as possible, and he is doing everything he can to make it happen.  The undefeated welterweight put things into high gear once he became healthy, and excepted even accepted a short notice fight at Superior Challenge 14 to build on his recent submission victory over Arne Boekee.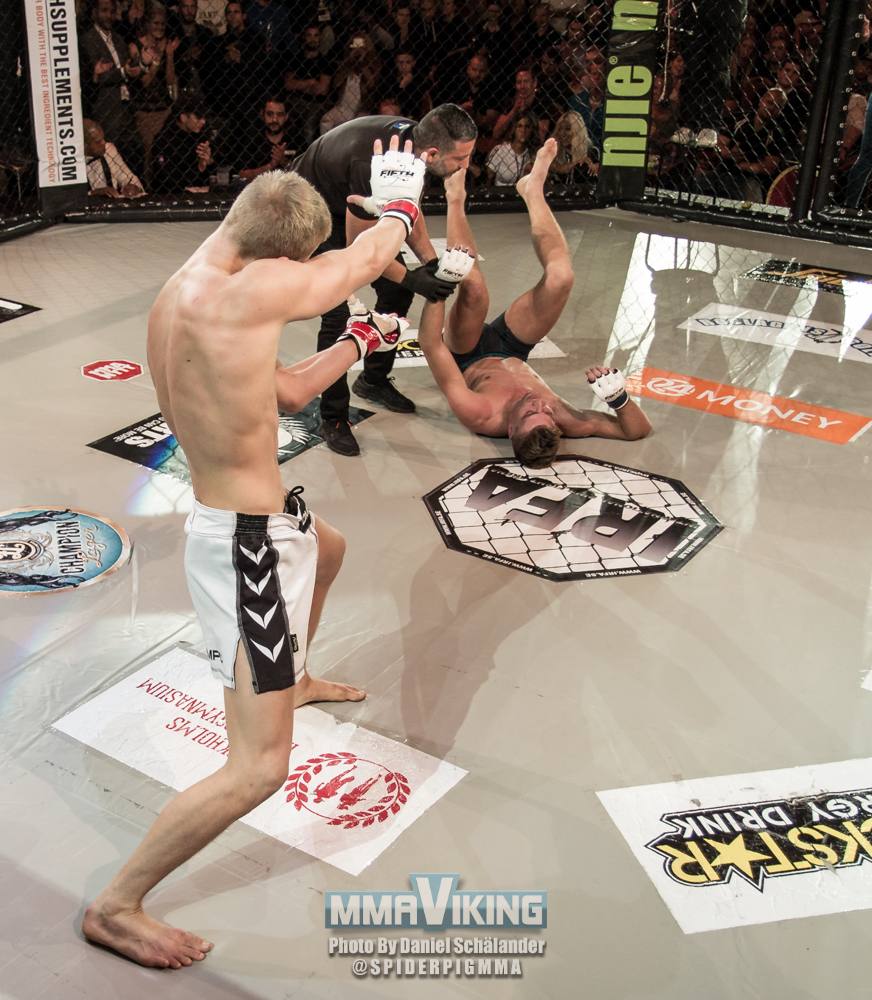 Already selected for The Ultimate Fighter 22 reality show –he decided to heal old injuries instead of participating– Enkamp is already on the UFC's radar.  Along with training with Georges St-Pierre earlier in the year, the Swede has just finished training with another UFC champion in Lyoto Machida.
Enkamp turned pro in 2013 and racked up two wins in 2013 and 2014.
The fighter that also trains MMA at Pancase Gym outpointed Rickson Pontes with a variety of flashy and effective striking at Superior Challenge 14 in his final bout of 2016.
Former Breakthrough Fighters of the Year :
• 2015 : Janne Elonen-Kulmala
• 2014 : Jack Hermansson
• 2013 : Nico Musoke
• 2012 : Gunnar Nelson
Check out a complete listing of all of the awards since 2011.