Sweden's Cornelia Holm was dominant in the amateur ranks in 2016. Racking up gold medals in the IMMAF Swedish Championships, African Open, European Open, and World Championships, the bantamweight is mmaViking.com's 2016 Nordic Female Amateur Fighter of the Year.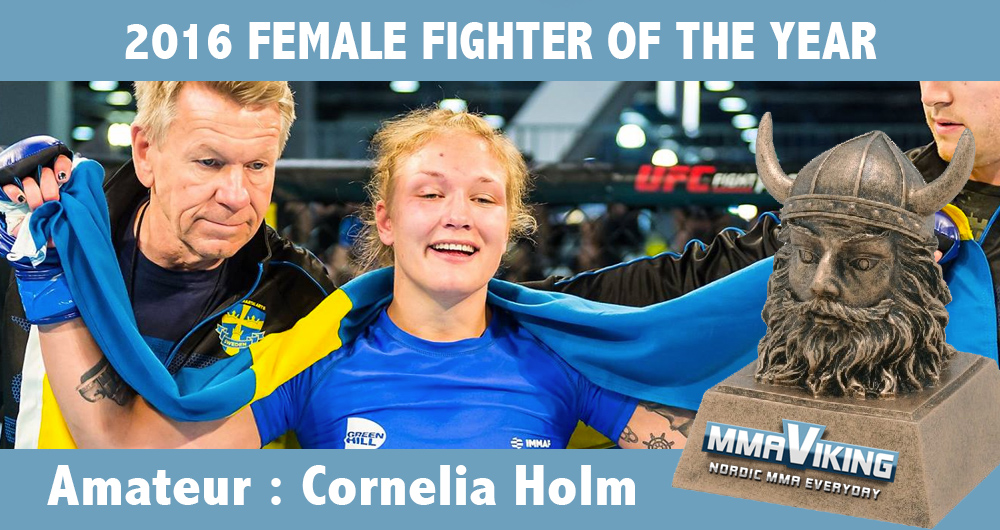 The Gothenburg based fighter was looking to rebound from an unsuccessful run for gold at the 2015 European and World Championship attempts, and the GBG did just that.  Winning the two biggest titles that an amateur can achieve, be beating Norwegian Camilla Mannes in both medal matches.  "World Champion, it still doesn't feel real. Even though this was my goal and I was sure that I would succeed it's hard to take in." says the wrestler that moved into MMA just three years ago.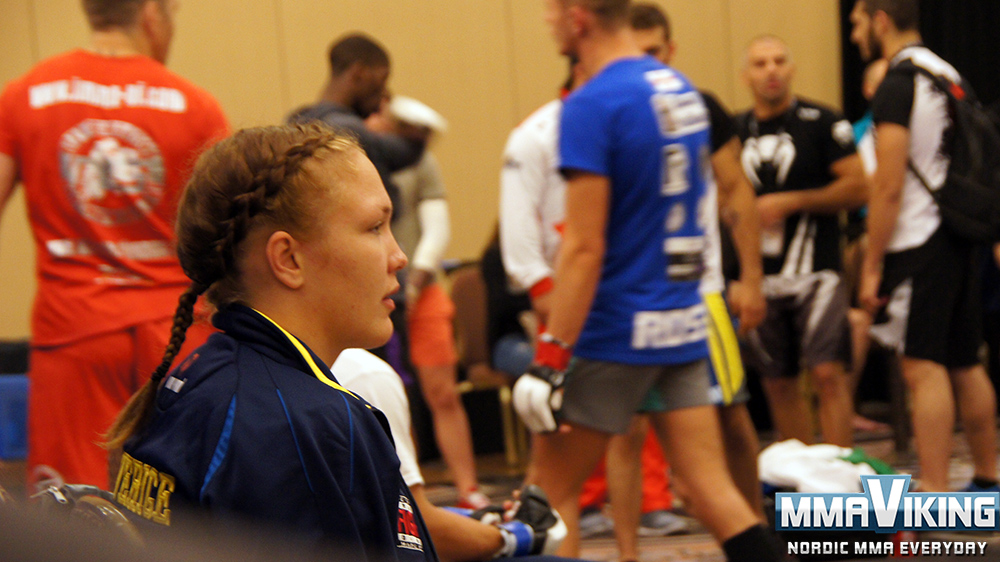 "My future is bright, I see UFC contracts and dollar dollar bills y'all!" jokes the fighter that expects to turn pro in 2017 after winning all that could be won in front of hear in the amateur ranks.
This is the first year MMAViking.com has awarded amateur of the year awards.
Check out a complete listing of all of the awards since 2011.