Swede Cornelia Holm (5-4) beat Polish fighter Róża Gumienna (4-3) on the prelim card of Oktagon 34. Read the live play-by-play here.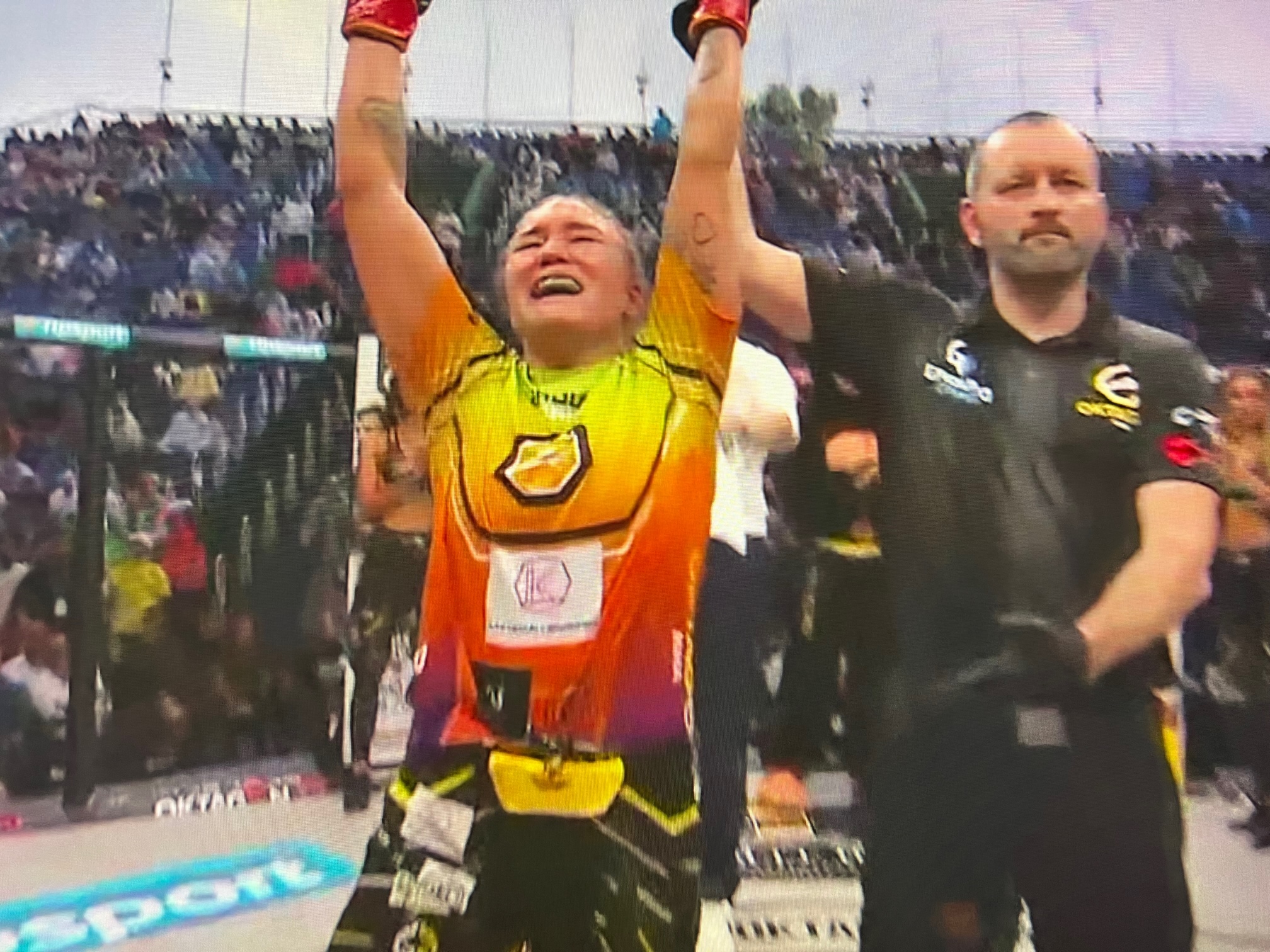 The much shorter fighter Holm can't get a take-down, but uses her left hand to land a few shots as she presses the action. An overhand right misses, but that sets up the double-leg takedown that the Swede breifly gets before Gumienna gets it back to the feet against the cage. Good first round for Holm.
A take-down from Holm and she stays on top and landing some on top before the referee calls it back to the feet with a minute left. But now it is Róża landing some good shots from distance in what quickly turned into a really close second round.
Holm gets a much needed take-down one minute into the final round and moves into half guard. Holm fighting to stay on top as Roza trying to power out to get out. Two minutes left and it goes back to the feet with the Polish fighter trying to secure a take-down byt Holm spins around. They reverse positions and now Holm in on a double-leg. Blood on both fighters as they battle to the end here.
Holm wins by unanimous decision.