Makwan Amirkhani (17-8) lost to Jonathan Pearce (12-5) at UFC London. "Mr. Finland" found his way in on a take-down, but the American was damaged with elbows throughout and eventually Pearce took over. It was a second round stoppage at the 02. Read the live play-by-play below.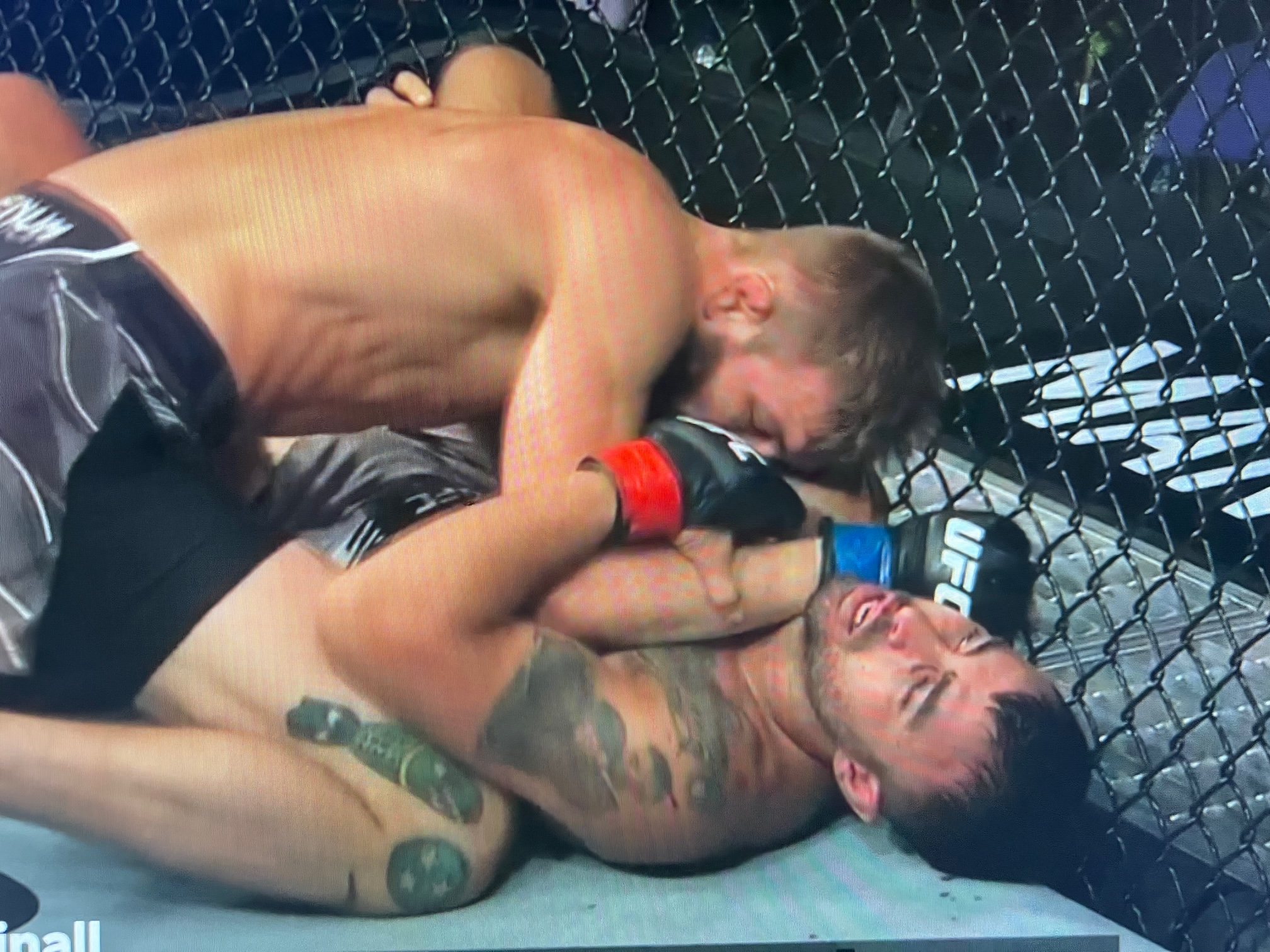 Makwan with a flying knee attempt that doesn't land. Makwan then commits to a single leg, but Pearce elbowing and elbowing the side of his head. Again and again, but Makwan does get it to the ground, but he is bleeding. Pearce wants to stand, but the wrestler picks him up and puts him back to the mat. Two minutes in and Makwan scrables out of trouble and takes back! Makwan looking for that front choke and looking for a choke. Now he falls back into a guillotine, but Pearce staying relaxed. But now Makwan locks up his favorite anaconda choke, but can't get it. It was there. Now back to the feet. Makwan blood on his face, but falls into a nice double-leg take-down. Pearce scrambling and using a kimura to flip over the Finn, and more elbows to the head. Makwan looks tired and those elbows just landing and landing. The American is now on top, and lands a left as the bell rings. Makwan holds his left hand, which might be some type of injury.
Makwan trying to land a left hand, and lands a right. Pearce moving forward, and now a stand-up battle with both throwing punches. THe American comes in and Makwan lands a stiff uppercut! But, now Makwan on his back with Pearce on top and damaging with knees to the body on the ground. Hammer fists on the Finn, and this is not looking good. Makwan battles back and gets to his knees and now his feet. Pearce takes the fight to the ground and lands more punches and elbows and punches, and the referee is looking at this closely. And it is all over with 50 seconds left in the second round.