Norwegian Ole Magnor (7-6) beat Michal Kotalík (6-5) in an insande two rounds at Oktagon 34. After nearly getting knocked out, Magnor battle back to land hundreds of punches by ground and pound and eventually a rear-naked choke in the second round. Read the live play-by-play below.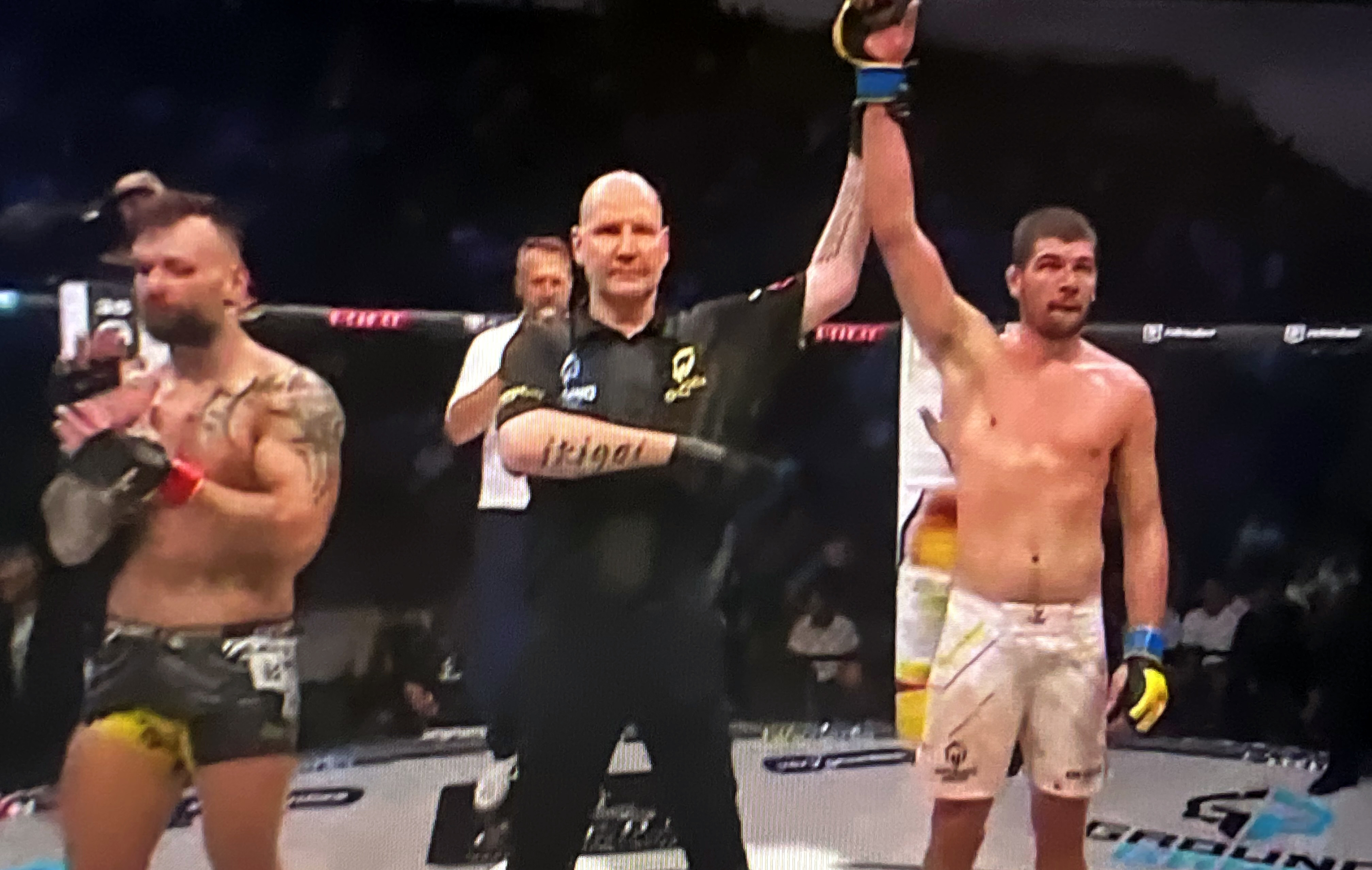 Ole Magnor gets caught with a massive headkick then punch just seconds into the fight and he is rocked! Somehow, Magnor stays on his feet and recovers. Now into a grappling session as the local fighter gets a takedown, and Magnor looking for a knee bar, but can't sink it in. Ole back on top and looking for an omaplata and switch to a straight armbar. What a recovery as Magnor in full guard and landing punches. Now in full mount and Ole has unloaded with punches and punches and elbows and punches and punches, but the referee does not stop it.
Back on top again in the second round, and Kotalik is exhausted! Ole just raining down punches again from full mount and more punches, and eventually it is the local favorite that gives up his back and Ole sinks in a rear-naked choke getting the tap. Total insanity and a warriors heart to never give up.