Cornelia Holm (4-3) nearly beat Lucie Pudilova (9-6) at Oktagon 19 in Brno, Czech Republic, but ultimately the UFC vet got the unanimous decision over the Swede.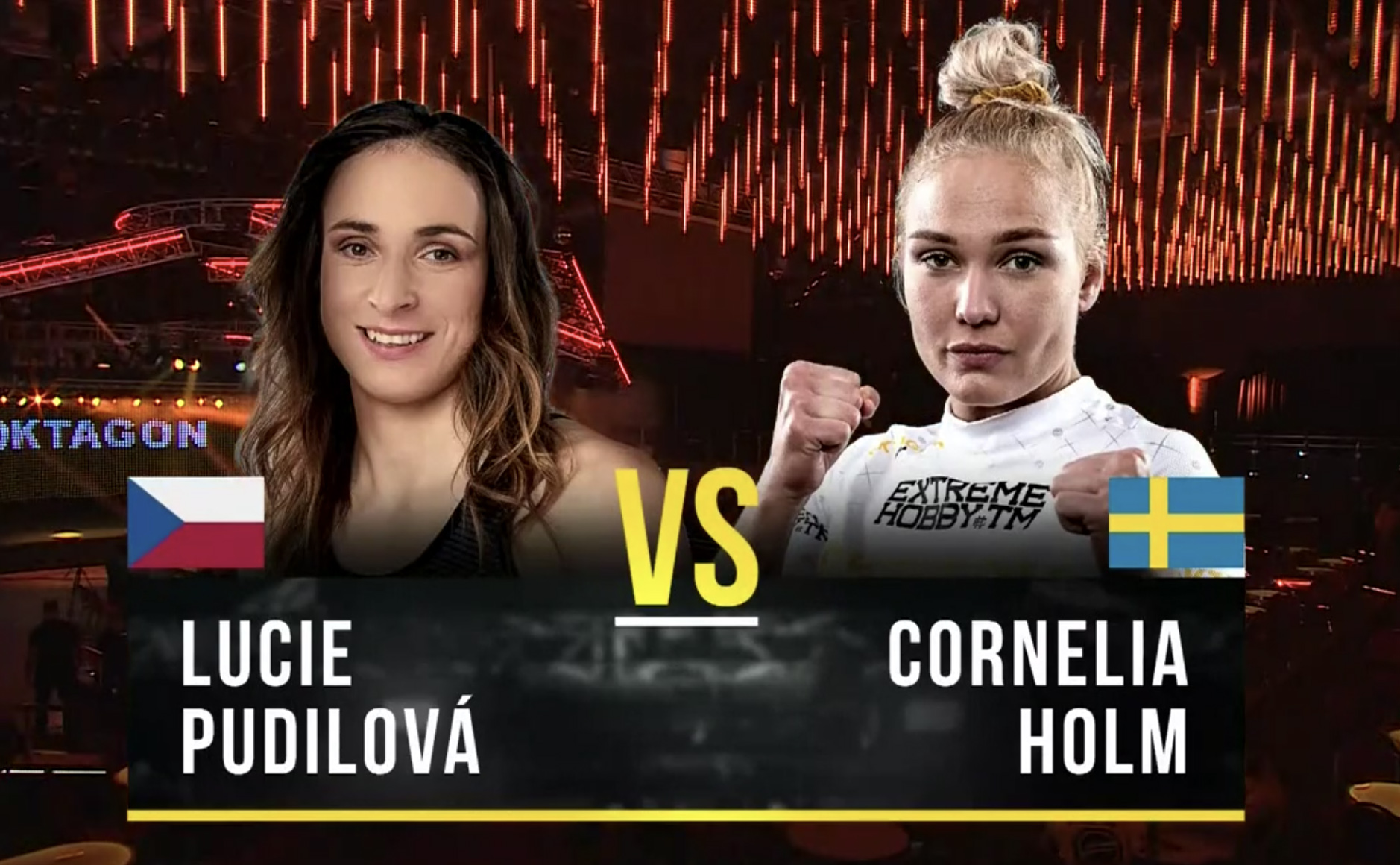 Pudilova lands some nice punches to start the fight, but Holm shoots in to secure a single leg take-down, which she is able to finish and move into side mount. Ina crucifix position briefly, then the GBG fighter decides to go full mount, where she nearly submits the UFC vet with a head and arm choke.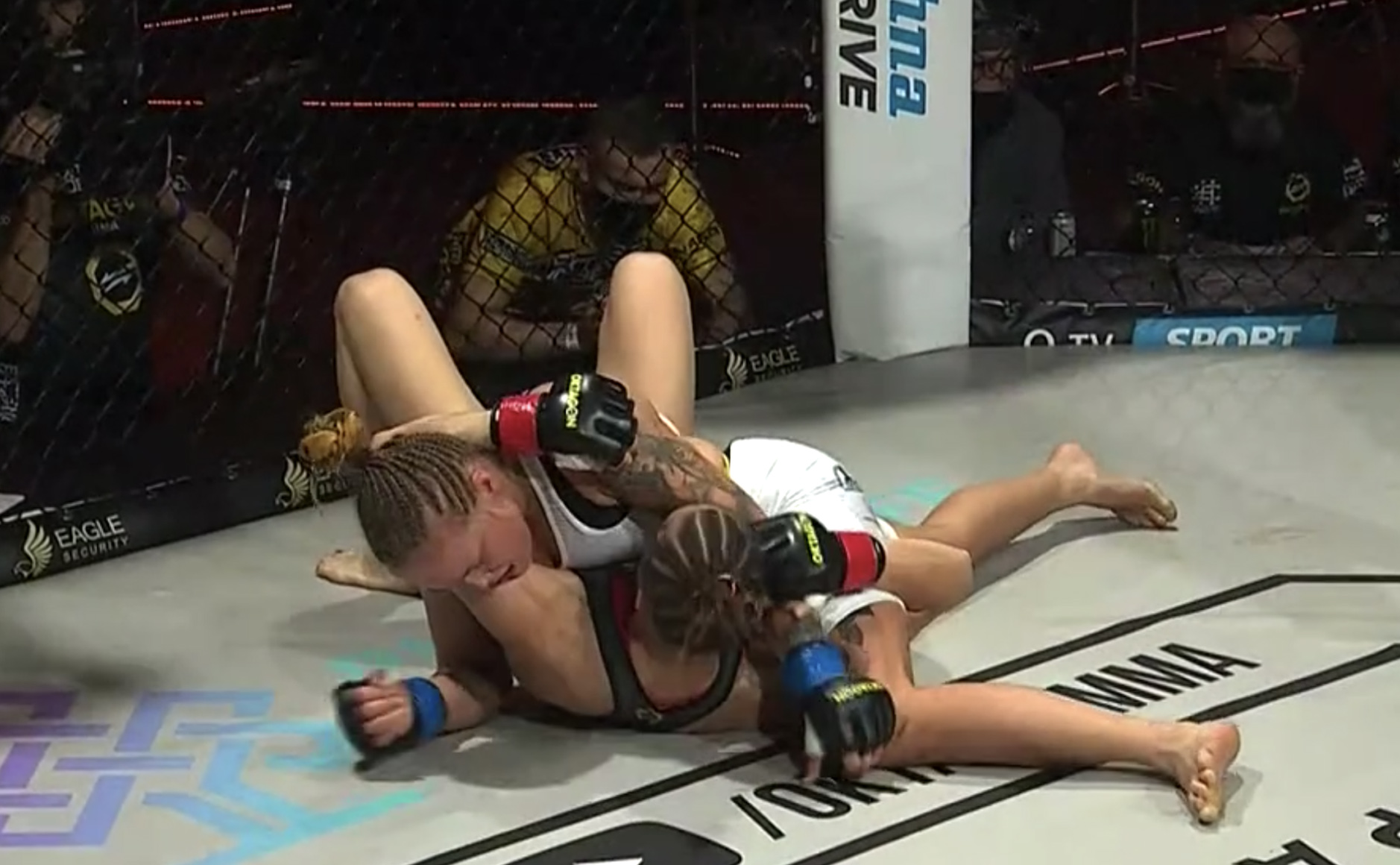 Pudilova is able to get out using her legs and just unleashes on Holm with punches, then a little throw before backing Cornelia against the cage and landing knees and punches. What a big swing in momentum in the first frame.
The local fighter using her long left jab to land early, and Holm exchanges briefly before going in for a take-down. Ultimately defended, and Lucie is landing some big shots here. Holm lands a good overhand right, but on the end of a lot of punches half way through the second round. The two clinch, and the knees are adding up for Lucie including a knee to the face. Some blood coming from the Swede's face as she heads back to her corner.
Pudilova lands a big right hand and Holm drops to the mat and quickly gets up. This third round should decide it. "Connie Future" tries to bring the fight to the ground, but Lucie defends and throws a knee as the two split up. Lucie is really energetic and throwing a ton of shots that are landing, just a quicker fighter. A desperate Swede briefly in on a body lock, but can't finish. Lucie with a real strong finish.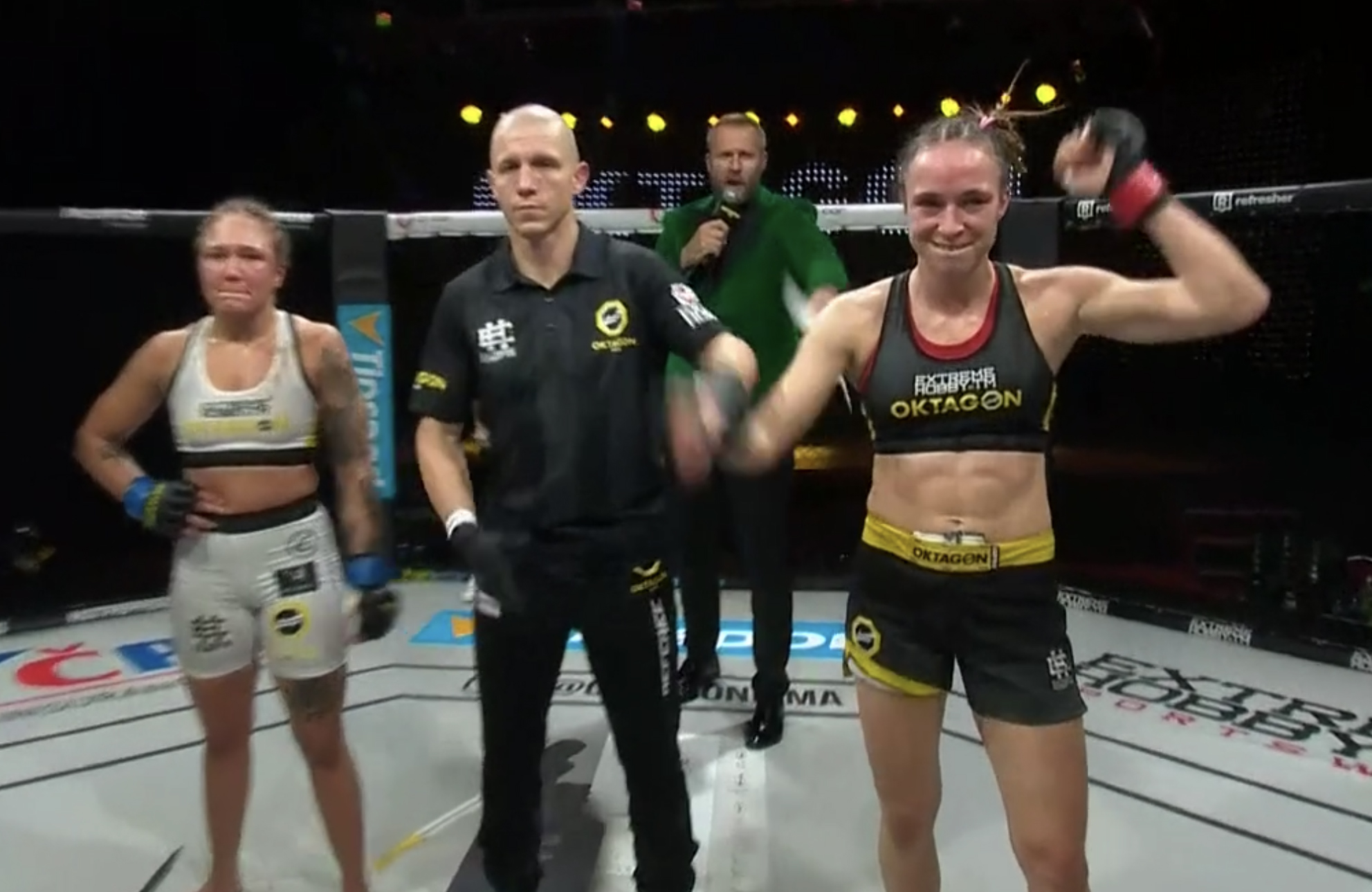 The unanimous decision went in favor of Lucie Pudilova that clearly won the second and third round of the main card fight.