Oliver Enkamp (9-2) returned to action in Dublin at Bellator Dublin where he took a tough fighter in Lewis Long (17-6) at Bellator 240. Enkamp's last bout in Bellator saw him defeat Walter Gahadza via first round submission, and the Swede followed-up that win with an even more impressive one in Dublin at the 3Arena.
Enkamp opened things up with a spinning kick to the body that doesn't land flush. Both men end up clinched against the cage. Long was looking for a choke but was unable to secure anything and continued to be pushed up against the fence. Long secured a takedown but Enkamp is quickly back to his feet looking for one of his own.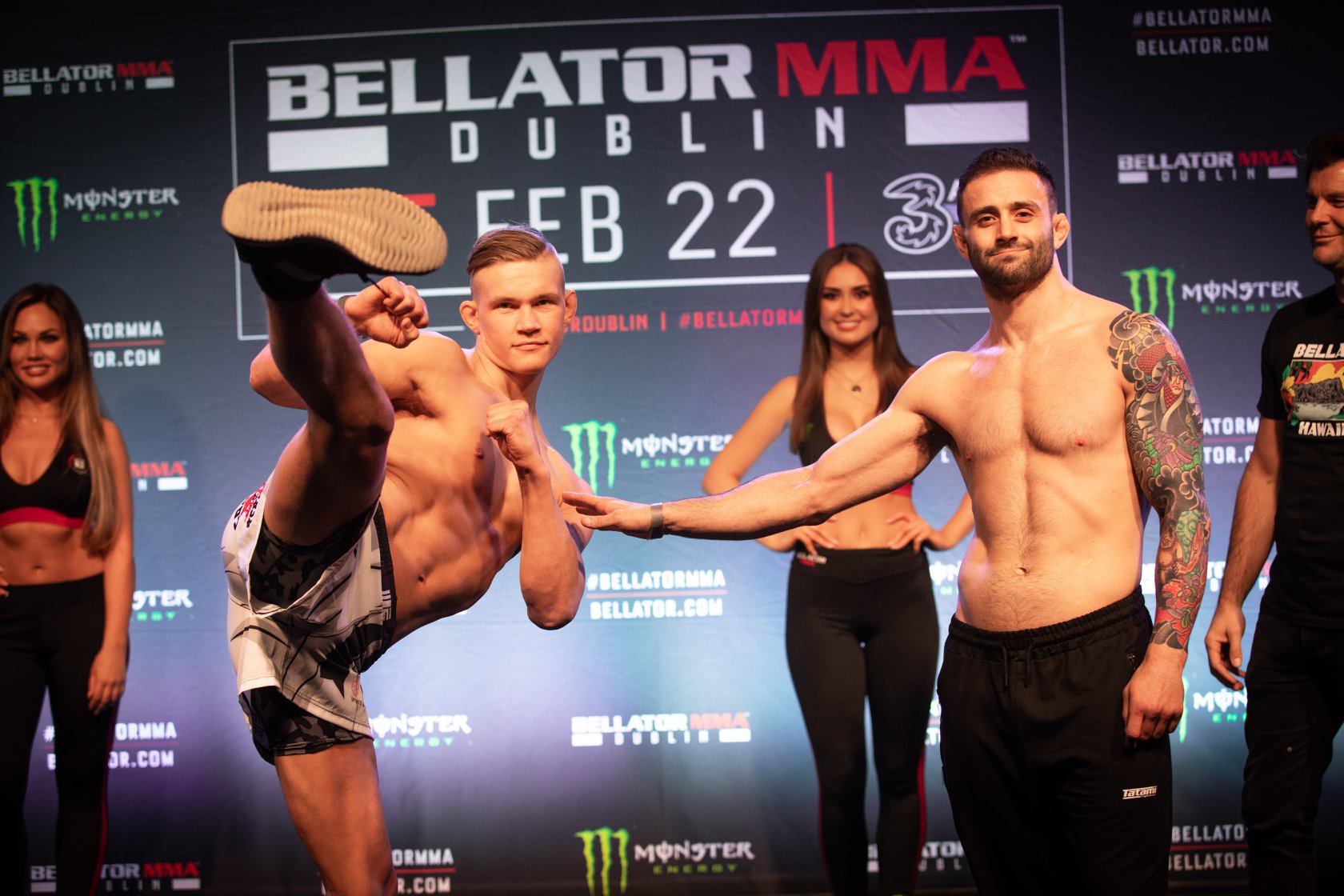 Enkamp went looking for the single leg takedown while he had Long against the cage and almost got caught in a deep guillotine. Long was unable to do anything with it though. As both men exited the grappling exchange they looked to engage in striking only for Enkamp to land a spinning elbow to end the fight via KO.
Enkamp explained in the cage post fight that he was working on strikes from his left in camp. When asked about the finishing shot he said "Hey man, I just saw an opportunity and tried it".  The official result is a spinning backfist at 4:10 in round 1.