When you consider who would be worthy of the title 'Fighter Of The Decade', there are certain criteria that need to be met. The fighter would need an unrivaled resume. In that resume, such a fighter would be judged on how they performed against other elite fighters, how they overcame difficult challenges — both in the fight and in their careers. I would add that to truly stand out, the winner of this category would need to have been involved in one or some fights that became the stuff of legend. And underpinning all of this, their skill set would need to be very special.
The Fighter Of The Decade would need to have made a significant impact on the sport, and possibly even popular culture. Did they encourage the next generation? Did they generate a following beyond their home to capture the imagination of fight fights?
When considering the Fighter Of The Decade for the Nordic region, one man takes it, Alexander Gustafsson.
There isn't a Nordic representative who has amassed the curriculum vitae that "The Mauler" has. Since 2010, Gustafsson has fought 15 times, winning nine times, fighting three times for the most coveted title in all of mixed martial arts, and carving out poignant memories for fight fans to delight in for many years to come.
Where Gustafsson had steadily grafted his way to title contention, his athletic and fighting performance thrust him into a stratosphere of new levels of fame and justifiably so. He was now a proven Viking warrior of the highest order. There was a clear metamorphosis from a young 22 year old Swedish boxer entering the Octagon for just the second time in April of 2010, showing promise with his power, who then got dominated by America's Phil Davis. Gustafsson had put aside his ego in pursuit of learning, joined arms with his former foe, and returned a formidable force with wrestling as a strong suit who even grabbed the leg and opposing hip of the inimitable Jon Jones and dumped the champion on the Octagon canvas for the very first time in his UFC career.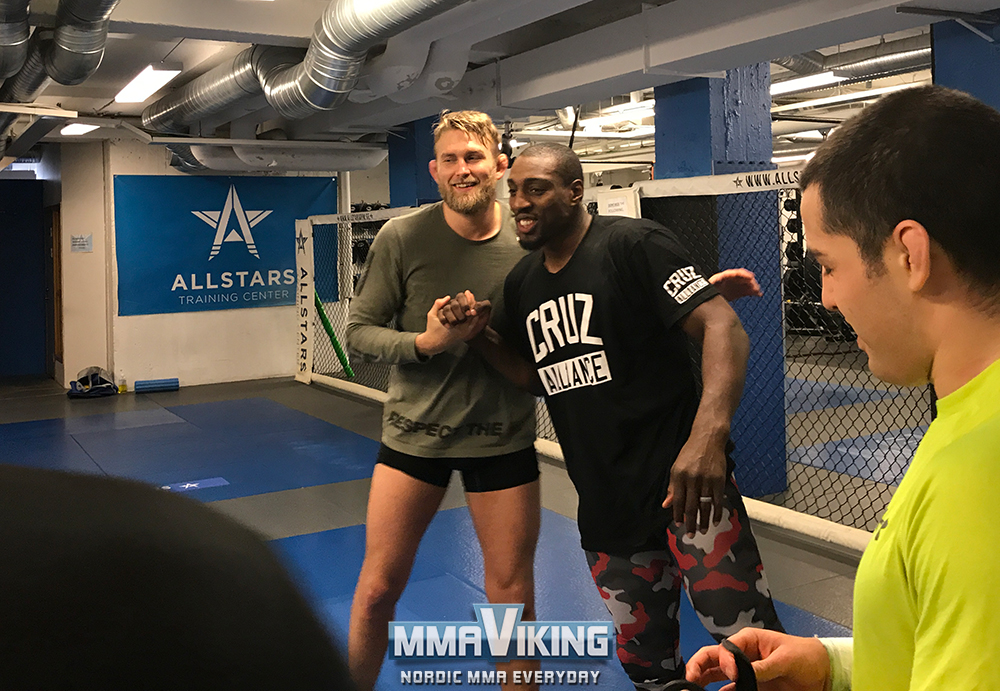 Skill-wise, when you put Gustafsson's performances side-by-side with other athletes in his division, he shines — and in more than one area. If you are familiar with Gustafsson's work, you probably think about him as a boxing stylist, and to a great extent you would be correct. At 6'5″ (196cm) Gustafsson's footwork befits a boxer many weight classes lighter than himself. He was, after all, a Swedish national boxing champion. However, his fight stats have him sitting at #4 for the best takedown defence in UFC Light Heavyweight history. That's better than NCAA Division 1 wrestler Ryan Bader, and famous sprawl and brawl fighter, Chuck Liddell.
Maybe I have downplayed the rise, because a skill-set and a following doesn't blossom in just one season. It was consistent, fight-finishing performances that highlighted Gustafsson's progression as a skilled practitioner, and garnered him plaudits from the Nordic region.

Weigh-ins for UFC in Sweden in 2012
The evidence really presented itself on April 14th, 2012 in Stockholm's Globe Arena. Over 15,500 fans packed into the architectural bowl for the first UFC in the Nordics, and witnessed a clean shaven local fighter assume the main event responsibilities with ease. The headliner, Gustafsson brought the Octagon to Sweden and impressed.  The hometown fighter danced around the always aggressive Thiago Silva after having floored him with his fearsome uppercut early in the first. He was meant to be on that stage, and the chorus of cheers that followed each of his in-fight successes reinforced that there was a new contender in the marquee 205-pound division, and he was from the Viking region.
That joyous night in Stockholm set up a fight with another Brazilian in Seattle in December of 2012, this time one with golden credentials; Mauricio Shogun Rua. 'Shogun' had worn both PRIDE and UFC belts, but when they met, blue and yellow prevailed, setting up the career-changing fight with Jon Jones.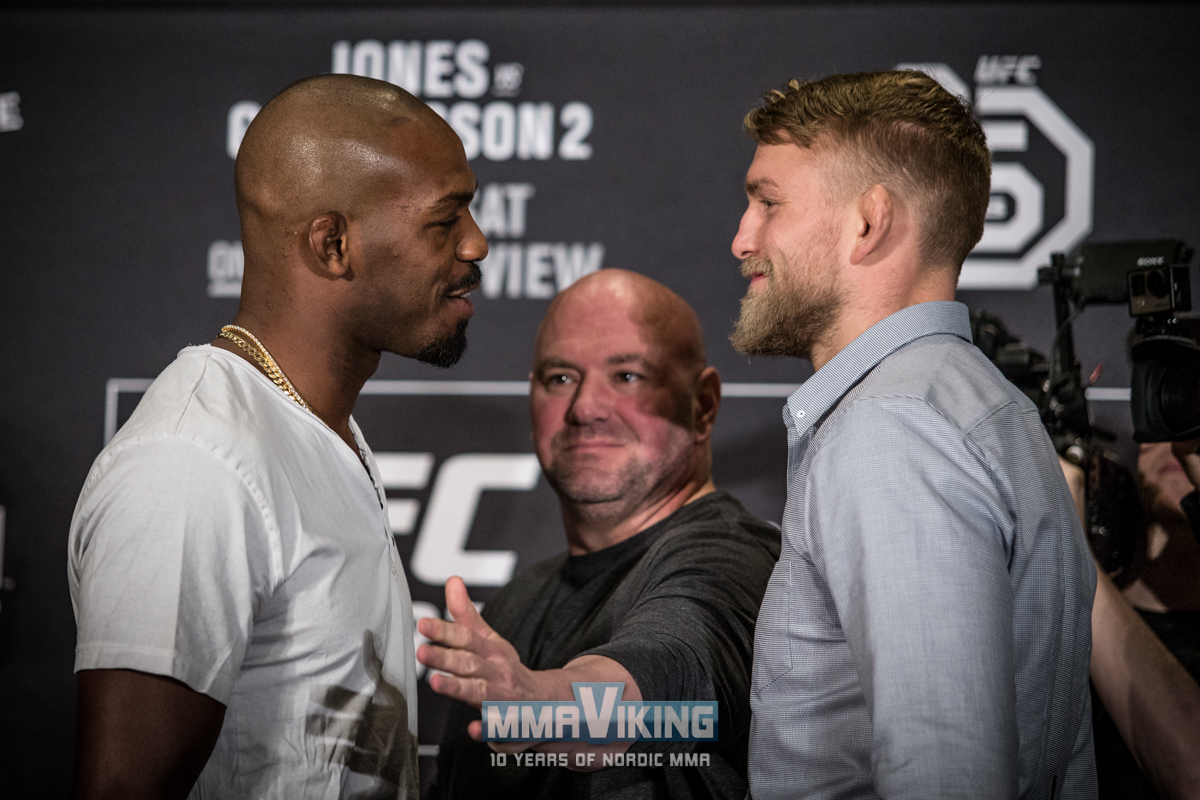 But Gustafsson's career isn't defined by that September night in 2013 in Canada. The Mauler has since posted more incredibly memorable nights. First up was his meeting with London's Jimi Manuwa which is where I had my first in-person introduction to the Swede. In his second main event, it seemed like Gustafsson had brought with him the entire population of Sweden as the Swedish colours filled London's O2 Arena. The noise was deafening as Gustafsson dismantled the Londoner with techniques we hadn't seem from him before. It was further evolution, and proof that Gustafsson wasn't just the best fighter from the Nordic region, he was the best in his class from Europe.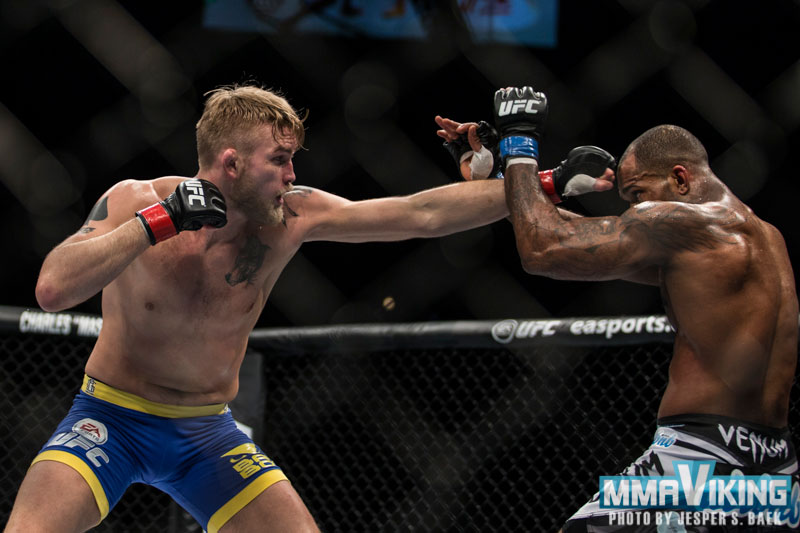 Tough professional tests would inevitably follow. Further verification of Gustafsson's popularity was shown when he sold out the 30,000 capacity Tele 2 Arena, during the small hours one might add. But heartache was suffered, as was another professional defeat against Anthony Johnson in 2015.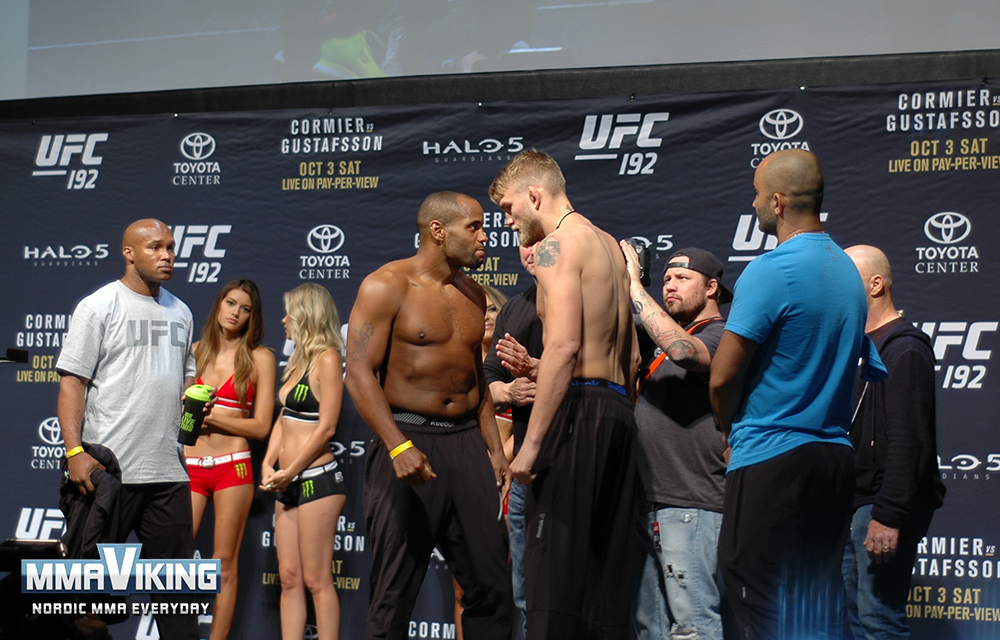 However, Gustafsson bounced back. He repaired his body, improved his skill set, and earned the right to challenge for the UFC title once again. The prolific wrestler, Daniel 'DC' Cormier was the new adversary- stylistically different to anyone he had previously faced. What followed was another fight that has been etched into the memory of fight fans. DC himself said Gustafsson made him "a better man and fighter" as a direct result of their battle. I'm not sure there is higher praise from one fighter to another.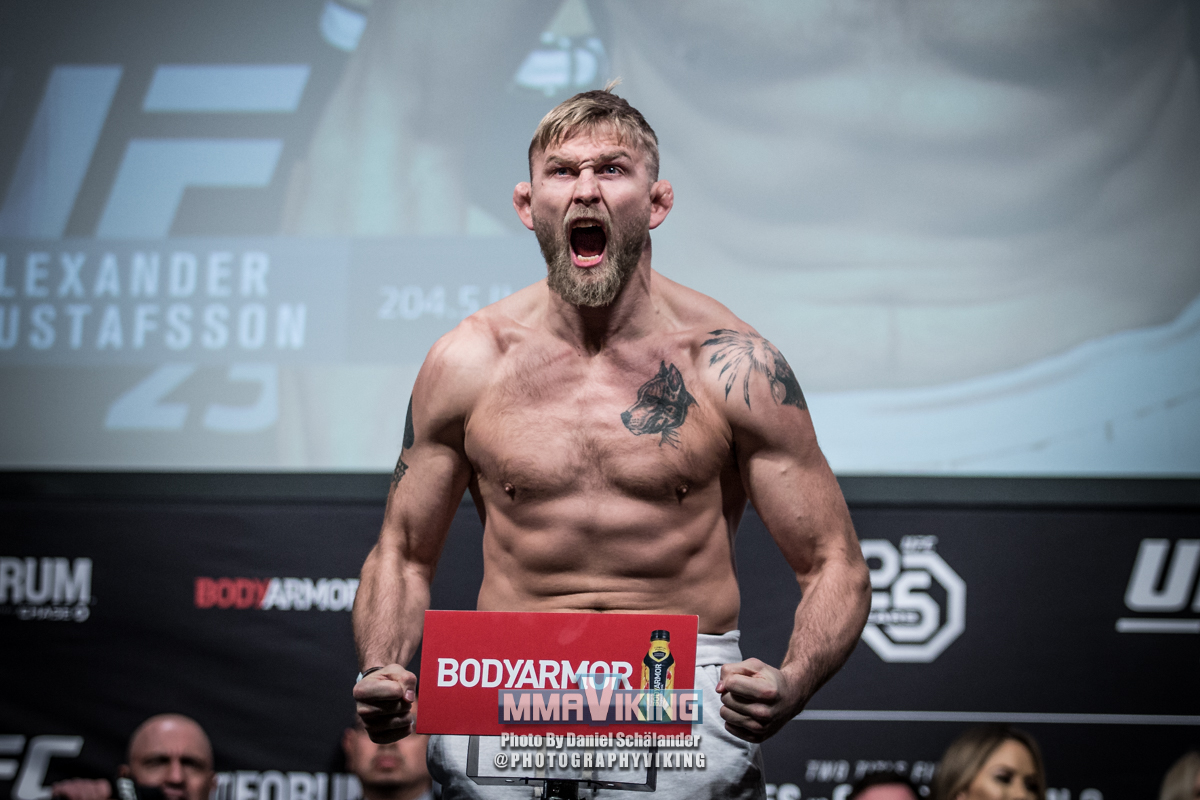 In terms of moments Gustafsson has architected, I would like to add another one that he created for me as a broadcaster and fight fan: his second night at the Globe for the UFC. I had visited Gustafsson in Stockholm in the lead up to the contest. I had witnessed some of the true, raw emotions of fight camp and then we all saw the beauty of his work. The finishing combination that Gustafsson landed on Teixeira was simply stunning. And then he topped the sporting highlight with a personal one by proposing to his girlfriend in the centre of the Octagon. Gustafsson showed immense fighting spirit, power and skill and then laid down his proverbial armour to turn the arena into a theatre of romance by asking to marry the heavily pregnant future Mrs. Gustafsson. It made for a perfect evening for Gustafsson the fighter, the Allstars Team member, the Swedish son, and the family man.
There can be no doubt over the positive influence Gustafsson has had on mixed martial arts, both regionally and internationally. In 2014, Gustafsson became the EA Sports cover star after over 11 million fans across the globe cast their votes. He beat the legendary Canadian MMA star, Georges Saint Pierre. But as prestigious as that may be, the Swedish superstar's impact on the sport across Europe is way more tangible. I have been lucky enough to commentate on events headlined by Gustafsson. I have visited him at home and at training more times than he would have probably liked!
What I have witnessed is that where Joachim Hansen opened the door for mixed martial artists and 'free fighters', Gustafsson took it off the hinges, removed the architrave and then the wall itself! Athletes from across the globe regularly visit Stockholm to share the mat with Gustafsson, his coaches, and his team mates. A rising tide lifts all ships and that is true of the Allstars team, just ask Ilir Latifi, Jimi Manuwa and more recently Khamzat Chimaev. I have witnessed the positive reaction of Swedish people as Gustafsson casually strolls around Stockholm. And I have regularly seen him across newspapers and magazines.
In July this year, Gustafsson will be entered into the UFC Hall Of Fame for his part in one of the most incredible mixed martial arts contests fans have witnessed. THAT fight with Jon Jones had everything — all the ingredients: skill, heart, determination, drama… everything. A huge underdog walking into the bout, Gustafsson left a 'people's champion'. Though he did not leave with the belt, he left a permanent mental scar on arguably the greatest fighter of all time and proved that he was a few degrees from being the UFC Light Heavyweight champion.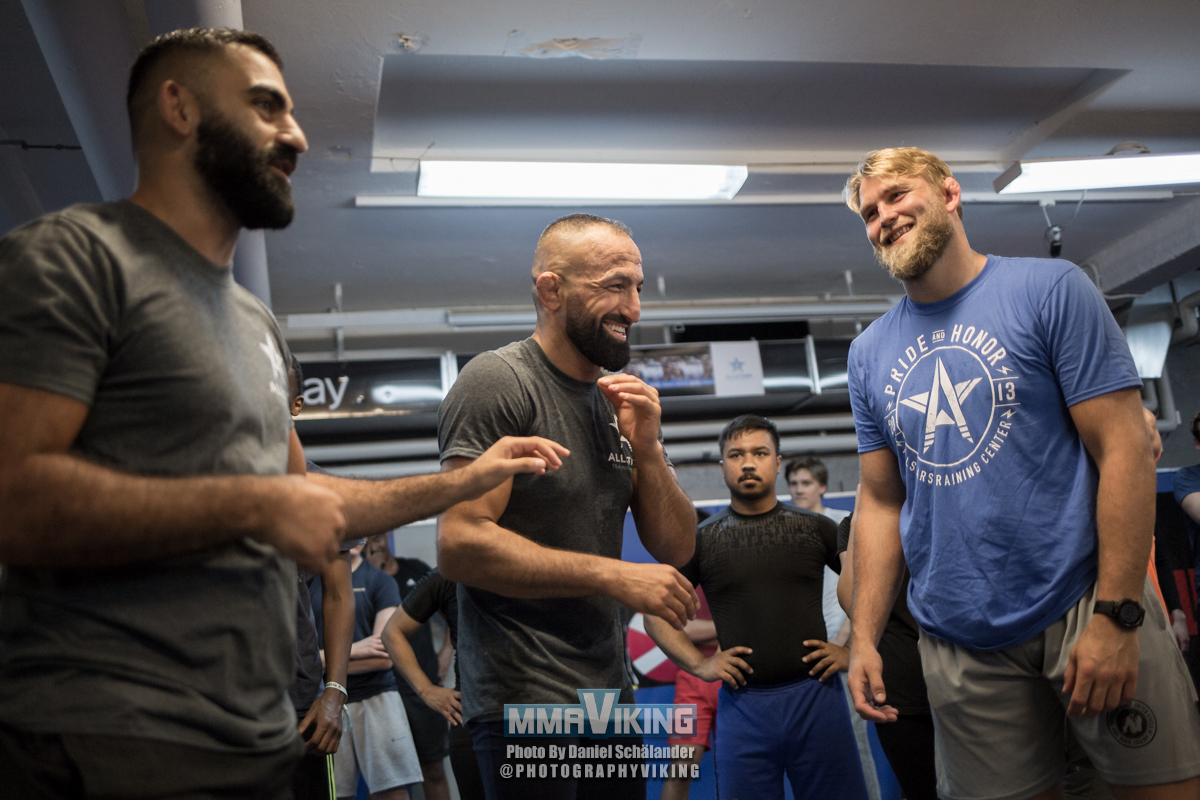 Through his shining performances in the world famous Octagon, Gustafsson has captured the attention of a nation, a region, and a continent. Never one to hunt for a microphone, Gustafsson has always preferred to lead by example. He has shown loyalty to his team, his country and to his craft. He would work on the characteristics necessary to become a champion, both internally and physically and I still maintain if there is a man at 205 pounds with the skill set to beat Jon Jones, it is Alexander Gustafsson. For any of the mixed martial arts stakeholders, particularly in Europe, we owe Gustafsson a debt of gratitude. He has helped springboard the sport to a new level. He has broken through previously impenetrable ceilings and has been a willing and dependable spokesperson for our wonderful sport. It is for all of these reasons, Alexander 'The Mauler' Gustafsson is the Nordic Fighter of the Decade.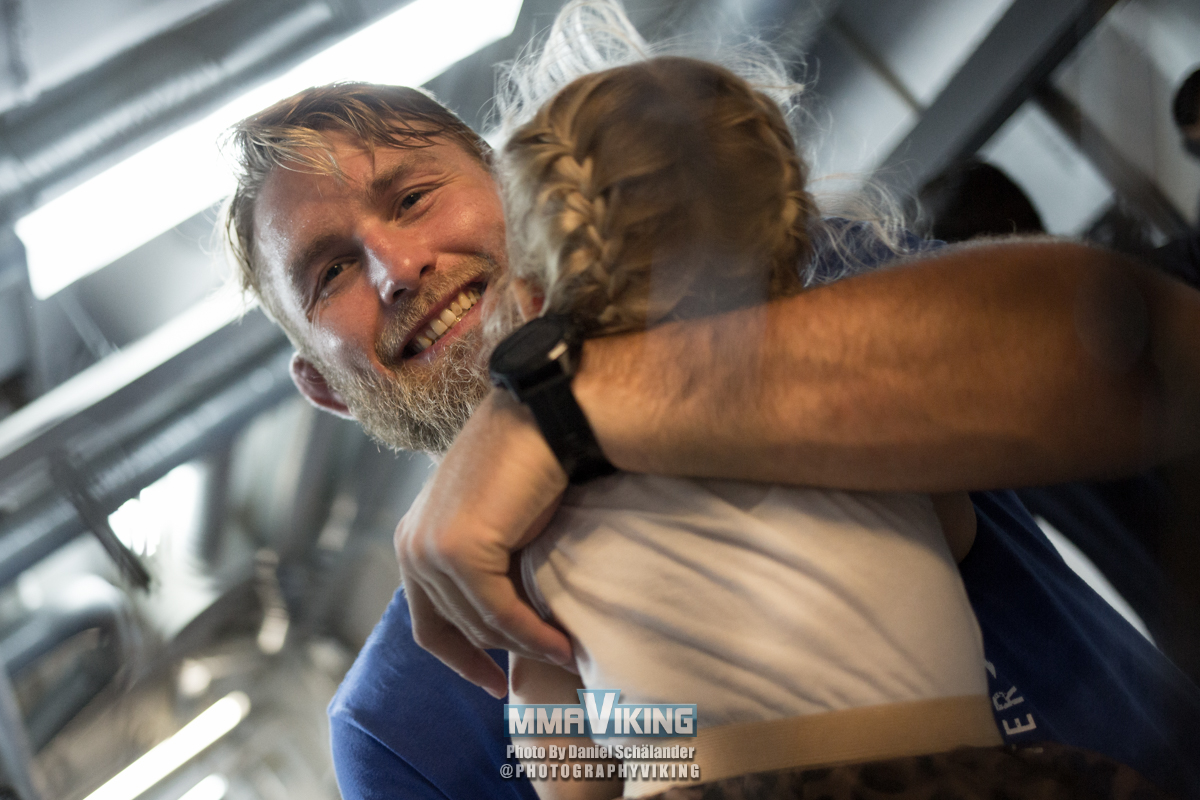 Additional MMA Viking awards won by Gustafsson in the last decade :
• 2011 : Fighter of the Year: Alexander Gustafsson
• 2012 : Fighter of the Year: Alexander Gustafsson
• 2013 : Fight of the Year: Gustafsson Versus Jones at UFC 165
• 2017 : Knock Out of the Year: Alexander Gustafsson Versus Glover Texeira
Check out a complete listing of all the awards in 2011.
Note : Ryan O'Leary contributed to this article.