Alexander Gustafsson MMA Viking's Nordic fighter of the year. Alexander has accomplished some amazing feats in 2012 going undefeated with two solid victories in the Octagon.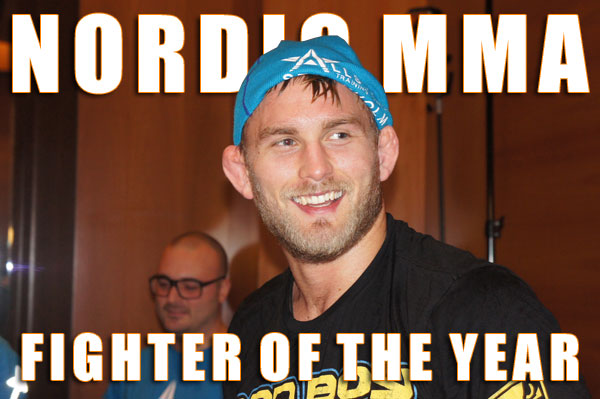 Starting off with his win over feared Brazilian Thiago Silva (14-3-0 2NC) in April in the main event of the UFCs first ever event held in Sweden. Gustafsson out boxed the striker from Sao Paulo in an exciting fight having the Swedish crowd on the edge of their seats and errupting in a deafening roar following his knockdown of the then ATT fighter in the opening sequences of the first round.
Watch UFC in Sweden Weigh-ins
With that win The Mauler established himself as an absolute contender in UFCs light heavyweight division. Gustafsson's next challenge was in the form of a legend, Mauricio "Shogun" Rua (21-7-0). Rua's consistently been fighting the elite of the elite for over a decade and is a true legend of the sport. The former UFC champ was coming of a win over Gustafsson's Alliance teammate Brandon Vera (12-6-0 1NC) where Rua won by TKO after an exciting fight with the former heavyweight prospect. The stage was set in Seattles Key Arena.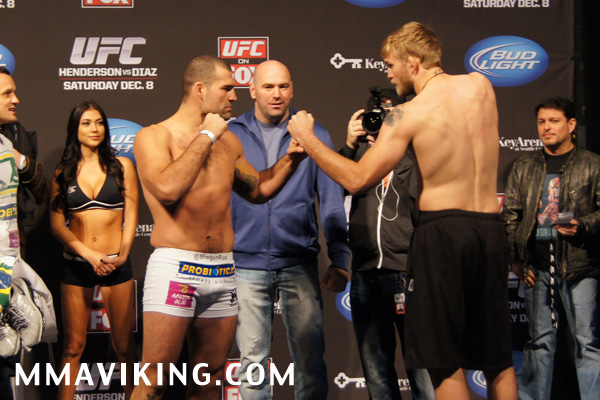 On December 8th, The Mauler made history in defeating the legend in a 3 round battle. Gustafsson came out victorious showing the world what the Swede was capable of in a decisive display of crisp punches, powerful knees and swift takedowns. Shogun showed visible signs of damage to his face as a result of the Swedes accurate strikes and knees.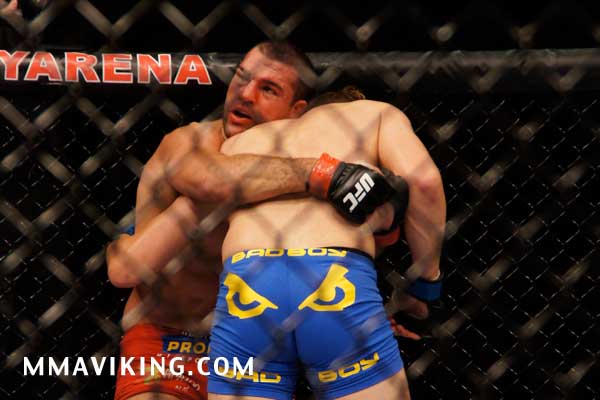 This victory is the arguably the biggest Swedish martial arts accomplishment second only to Ingemar Johanssons (26-2-0) victory over Floyd Patterson (55-8-1) in the late 50s and  puts the Mauler in the absolute top if the division and we are anxious to see what challenges will be thrown Gustafssons way. Dana White promised the winner of the fight a title shot but due to Jon Jones already planned a fight with trash talker Chael Sonnen, Gustafsson will probably look to stay active before it's his turn to get a shot at the current title holder. A possible opponent in Lyoto Machida (18-3-0) is rumored next for The Mauler, or perhaps former Strikeforce Light Heavyweight Gegard Mousasi could be on deck. Whoever Gustafsson is assigned to fight in 2013 we'll be looking closely as this year might be the year we get our first Nordic UFC champ.