UFC lightweight Anton Kuivanen (17-5) is a busy man at the moment. Tight training schedule takes most of Kuivanen's time but he is also in the middle of relocating to Florida for few months with his girlfriend.  At the American Top Team gym the Finn will do final preparations for the upcoming fight at UFC 157. Kuivanen will throw down with undefeated Ultimate Fighter winner Michael Chiesa (8-0) on the 23 rd of February in Anaheim, California.
MMA Viking: Hey Anton, how are you doing?
Anton Kuivanen: Hi. Thank you, I'm doing fine. I've been quite busy the last couple of weeks. We're flying down to Florida next Tuesday so I've got tons of things to do before we can leave. And with the fight coming up I have also had to go see doctors to get physical exams done and so on.
MV: Last time we interviewed you was in early December and that was before the fight at UFC 157 was announced. What has happened since then during these five or six weeks?
AK: Well, nothing special really. Obviously I have been training real hard all this time. We enjoyed the holidays on Christmas and New Year's Eve but otherwise it has been the usual schedule for me.
MV: How has the training gone so far for the upcoming fight?
AK:  Training has gone well, really well. Loads of sport specific training and conditioning. We have been building a foundation for the second part of the training camp that will be done at the American Top Team in Florida.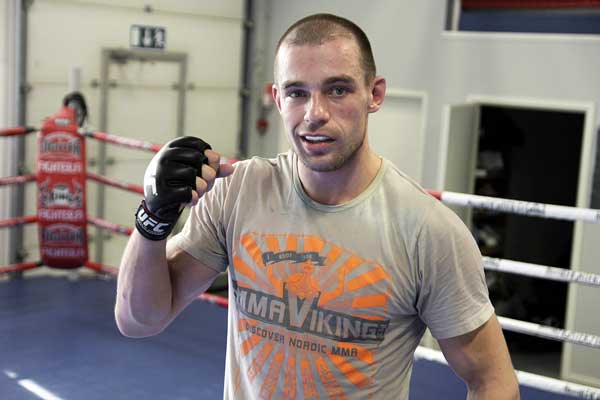 MV: Who have you been mainly training with now?
AK: I have done most of the training with the GB Gym crew:  Kai Puolakka, Jussi Halonen, Jani Salmi. Mixu Grönfors and Joonas Niemelä have also been there. FinnFighters Gym's fighters Tipi Hirvikangas and Juho Valamaa have visited us at the GB for sparring. Us GB boys also went to Turku to training at the FFG and had great sparring sessions there.
MV: You've had some time now to evaluate your next UFC opponent Michael Chiesa. What are thoughts of him?
AK:  I think he is an interesting opponent for sure. I'm really looking forward to fighting him. Chiesa has a long frame and he is a southpaw. Good allrounder. I think he has some background in wrestling. To me it looks like his strongest point is his Jiu-jitsu. He is really good at taking the back and getting chokes from there so I have to be careful with that. Overall he is an exciting challenge for me.
MV: How do you see yourself matching up with him?
AK: I believe I can beat him in any area of the game. Fights start standing and that's where I will hold an advantage over him. I don't know what his game plan is but eventually he will try to take me down. But I'm cool with that. Go ahead and try. If he does that I will climb to his back and choke him out. Give him some of his own medicine.
MV: The fight is in about six weeks. What's the plan for the remaining time?
AK:  Yeah, so on Tuesday we'll fly to Florida and settle down there. At the ATT we will focus on fine tuning the game plan and peaking my conditioning. Loads of sparring with high quality training partners. As a result of great conditioning and a full training camp I will enter the cage with ice cold confidence.  For this fight I will be in peak form and armed with a full gas tank so I'm going push the pace and we're going to see what Chiesa is really made off. I'm not going to hold anything back. It will be fireworks all over the place!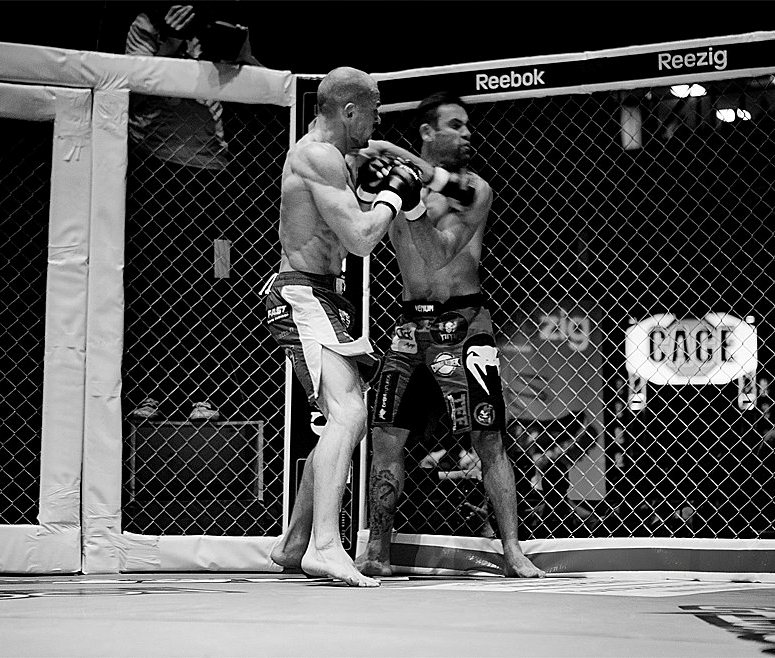 MV: UFC 157 is headlined by the first women's UFC bout ever in Ronda Rousey versus Liz Carmouche. Some have criticized the fight's main event status. What is your personal opinion on this subject?
AK: I'm cool with their fight being the main event.  I have seen couple of Ronda's fights and she has been impressive in those.  Women's MMA has developed a lot during the last few years so I think it's reasonable to have them fight in the UFC too. The event and the UFC might get some extra exposure from the fight and maybe reach out to new audience outside of the current fans.
MV: That's about it. Anything you want to say before we finish?
AK: I just want to say thanks again to all the people who have helped me get ready for the fight: training partners, coaches, friends and family. Special thanks to Kalle Lybäck who has helped me getting the physical exams done and the documents translated for the California State Athletic Commission.
MMA Viking will follow Kuivanen's preparation for the fight at the ATT in Florida so stay tuned for more news! You might want to follow Anton on Twitter too.