Kenneth Bergh is ready for the next step in his career. The Norwegian is awaiting his call-up to the UFC following his Cage Warriors 84 destruction of veteran Norman Paraisy earning him the 2017 Nordic Prospect of the Year.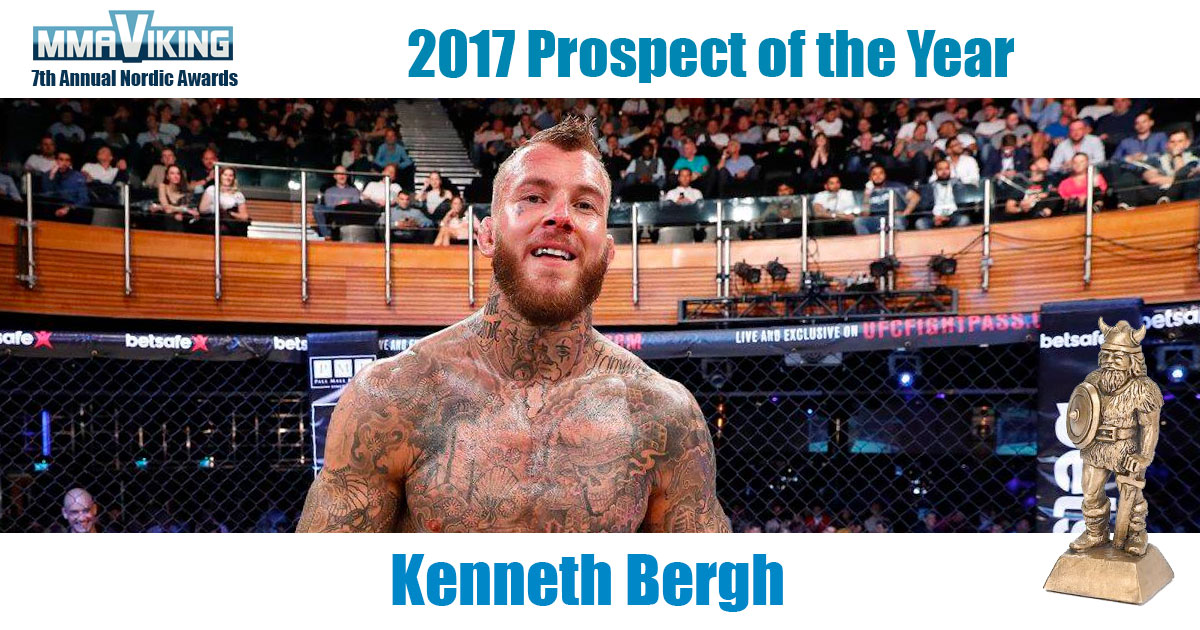 The undefeated Frontline MMA fighter has six wins and no losses.  The light heavyweight stopped the first five opponents of his career in the first round, with his latest win over former Cage Warriors title challenger Paraisy sliding into the second round before ending with a guillotine choke.
The 28-year-old is on the UFC radar, and was already selected for The Ultimate Fighter Season 23 in 2016, where he lost an exhibition bout to Eric Spicely denying his opportunity to get into the house. He has since won three fights.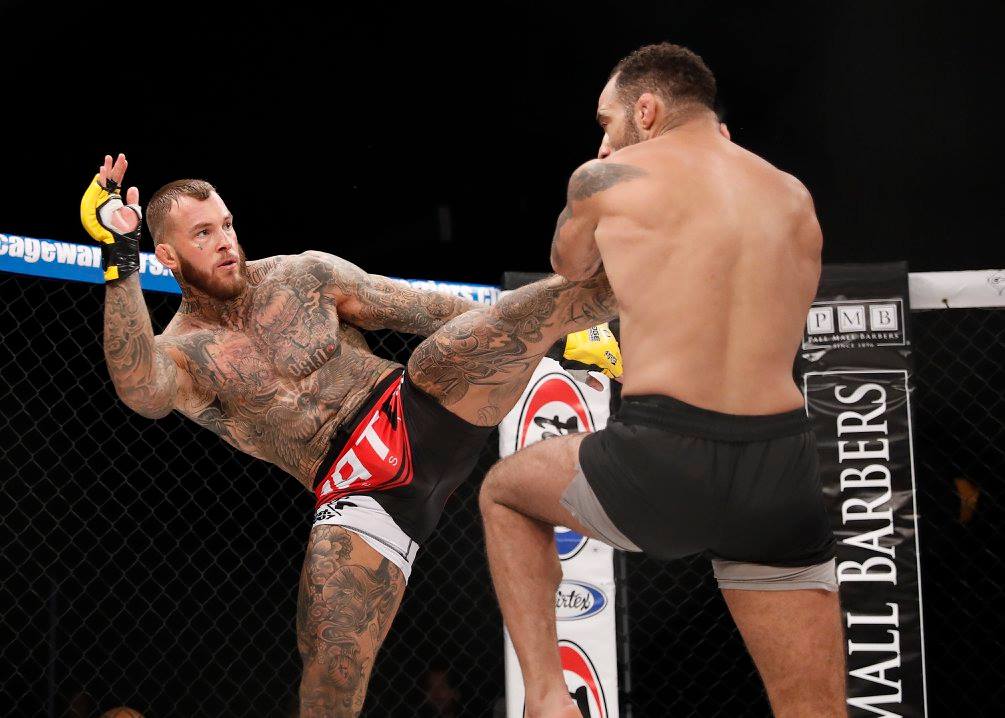 "I'm in the shape of my life and that I'm working as hard as I can to evolve and improve everyday is true. I'm really enjoying life and training in the US at the moment and I'm excited about what comes next, whatever that is:)" says the fighter that is now training at the UFC's PI center in Las Vegas.
Former Prospect of the Year winners:
• 2016 : Amir Albazi
• 2015 : Aleksi Mäntykivi
• 2014 : Mikael Nyyssönen
• 2013 : Emil Weber Meek
• 2012 : Max Nunes
• 2011 : Andreas Stahl
Check out a complete listing of all of the awards since 2011.