Jack Hermansson (20-5) wants to give former title challenger Kelvin Gastelum (16-5-1) plenty to think about when they collide next month.
"I'm going to be more unpredictable," the Swede said via video link from Oslo to MMA Viking during ViaPlay's media day for the upcoming showdown.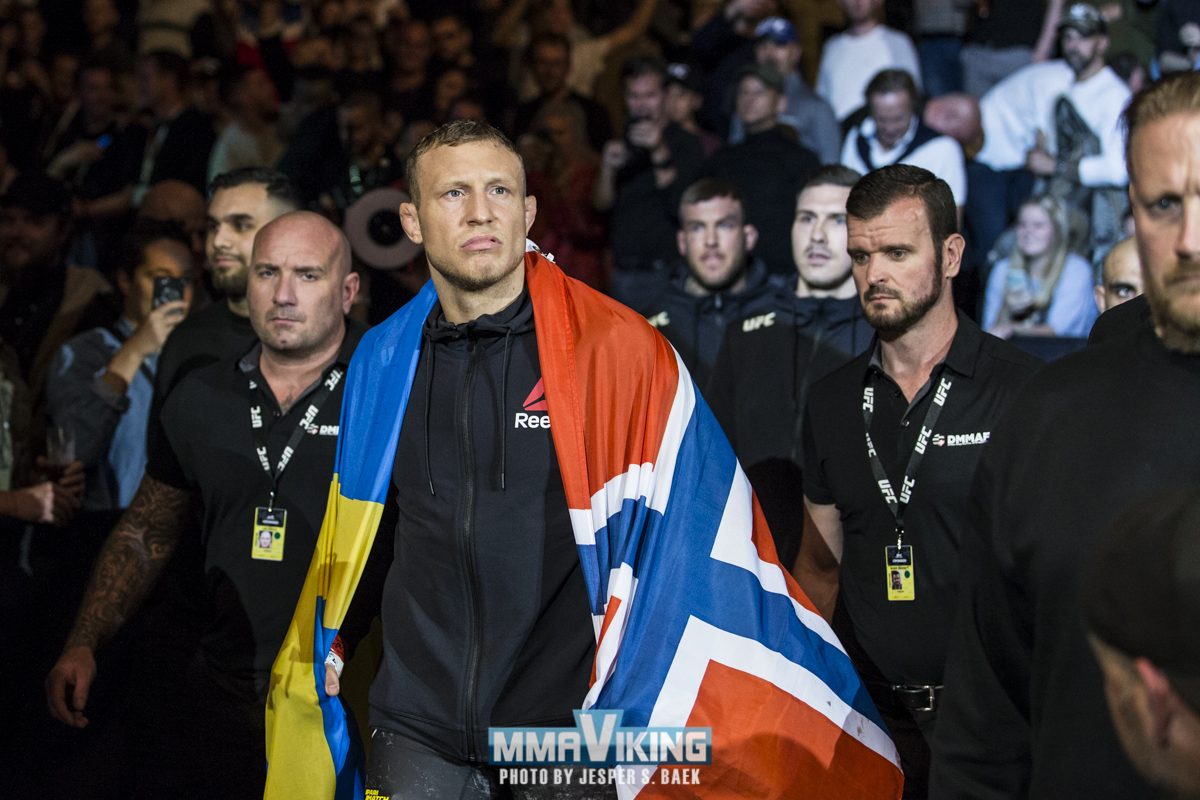 The duo meet in a pivotal middleweight encounter that will feature as the co-main event of the July 18 show taking place on Abu Dhabi's Fight Island.
"I've been training a lot outdoors, and keeping it to a small group of people to stay in shape and follow the restrictions. Kenneth Bergh, Emil Meek, and Mohsen Bahari. That's the core group."
Both fighters are coming off losses with Hermansson, in particular, seeing his four-fight winning streak halted by Jared Cannonier at UFC Copenhagen last September. "The Joker" specializes on the ground and although he was able to get Cannonier down, he wasn't able to keep him there.
In the end, Cannonier was able to drop Hermansson in the second round and eventually get the finish. The Frontline Academy fighter was so fixated with getting the fight to the mat that he didn't follow the game plan that was set out for him.
"I knew that I wanted that fight on the ground so I kind of locked into that idea in my head and I couldn't let it go," Hermansson said. "It was just like, 'if you get it to the ground, it's gonna be over.' That was my thought. It was a bit too easy for him to read what I was going to do."
Hermansson doesn't plan on allowing Gastelum to do the same. That is why for this particular fight, he plans on mixing things up against the former interim middleweight title challenger.
"If we talk height I'm bigger, if we talk pounds, Gastelum is bigger than me."
"It's more like in this fight, I'm going to be more unpredictable," Hermansson added. "For sure, he's going to be thinking about how I want to take him down. So I'm gonna have to give him something else to think about."
Gastelum is coming off a unanimous decision defeat to Darren Till at UFC 244 last November. Before that, he was edged out by champ Israel Adesanya in their five-round war in April.
You can watch the full interview below:
Filmed and edited by Daniel Schälander (Instagram @photographyviking)