One of the most accomplished Nordic female fighters is ready for a big return. Finn Minna Grusander (6-3), the IMMAF World Champion and Invicta atamweight title challenger, will move up to strawweight. "The cut down to atomweight was kinda huuuge. It didn't need much for me to grow out of atomweight." says Brutsku.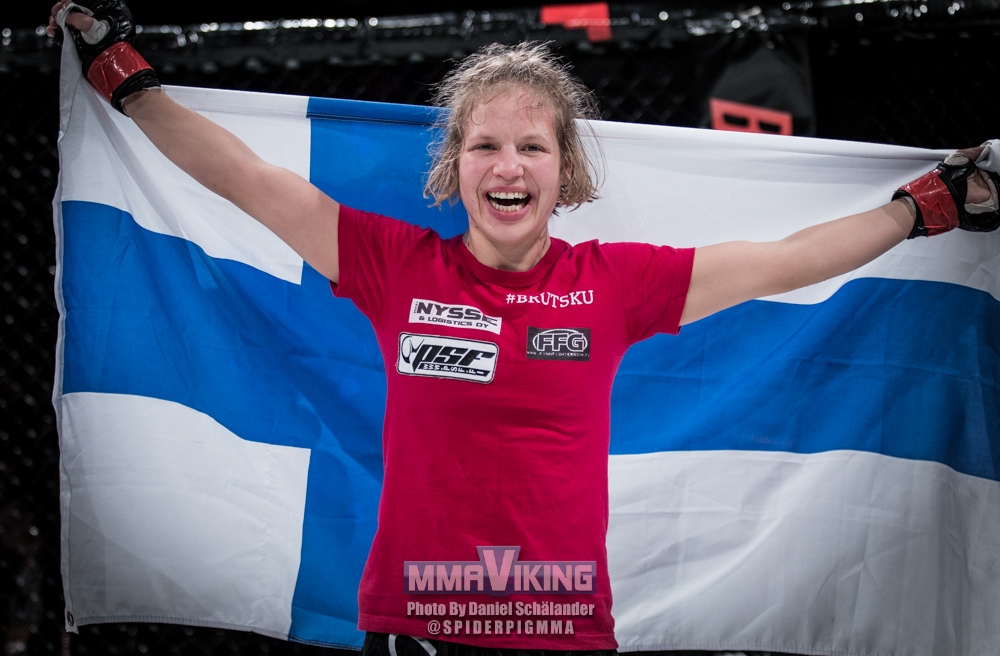 "After stepping up to strawweight, I'm here to challenge the other top fighters in the world now among the 115lbs." says the FinnFighters Gym fighter the day after the opponent of her last two fights Jinh Yu Frey made her UFC debut versus Kay Hansen at UFC Fight Night in Las Vegas. "Kay delivered as she delivers, was really nicely isolated arm" says Grusander that saw her previous opposition lose by submission after a game performance up to then. "Frey looked awful after loosing the position, like…did she even care to look for an escape."
"It sure is nice to roll through Twitter as people are calling out a spot for me in that octagon, how I should be there and how I would deliver much more" says Minna that can see that she has been fighting UFC caliber fighters in the strawweight division.
I'm not sitting home waiting for "the call" as I get ready to introduce myself as a strawweight.
With European fighters not traveling to the USA due to the corona virus, Invicta and UFC opportunities in the USA will have to wait.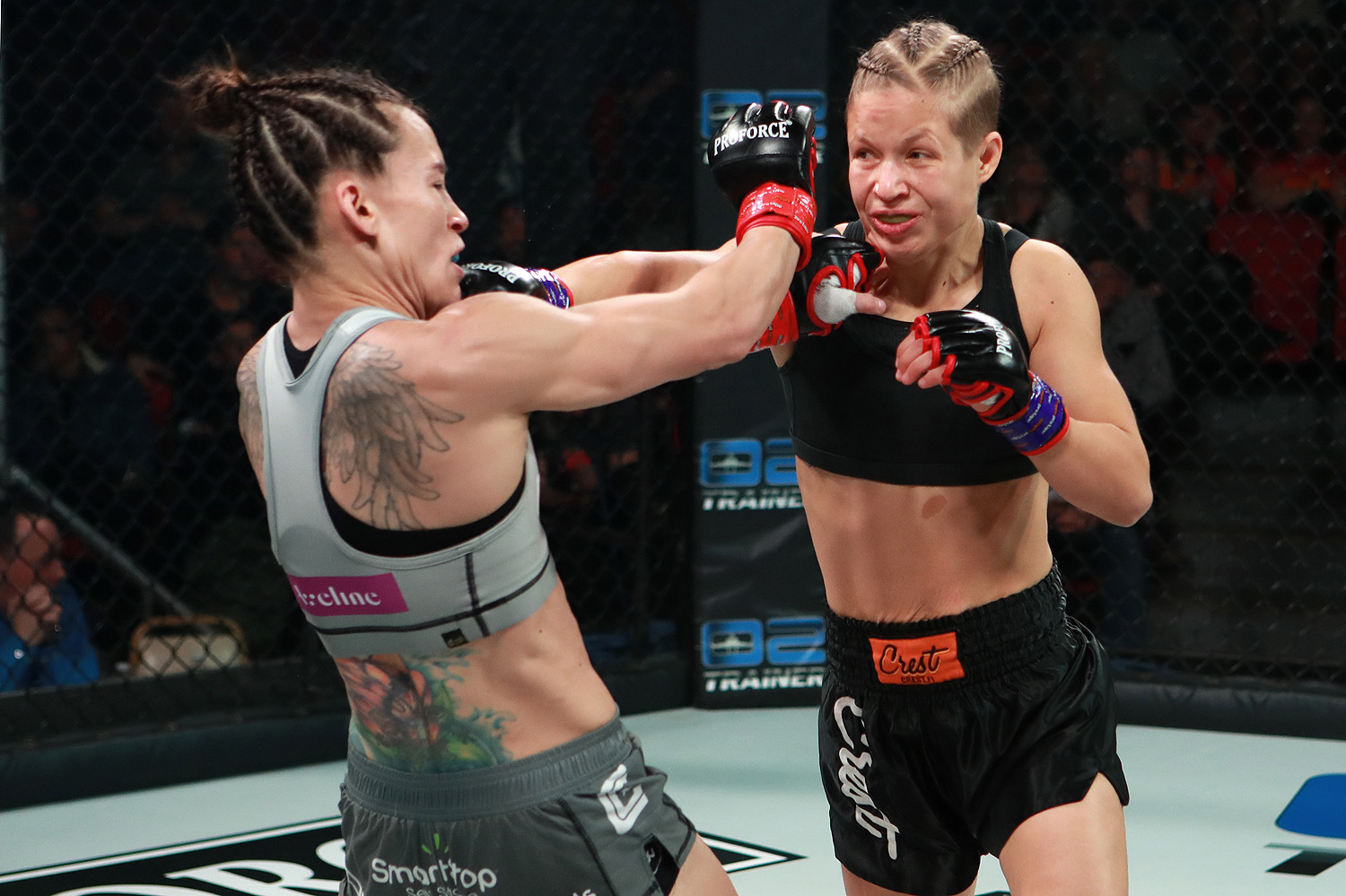 "I love Invicta and how they treat their fighters and staff and everyone involved, and that's my home at this point. I'm going to shine bright and make both my own team and the Invicta crew proud of my performance at my next fight – also knowing I have all the tools I need to make the statement and break into the highest level of competition at strawweight which is found at the UFC right now."
The 31-year-old has not fought since losing her second straight bout in controversial scoring decisions in Invicta FC 33 in 2018. She won the amateur IMMAF World Championship in 2015.
"I'm up to challenge anyone in my weight class, so I wouldn't sit home waiting for Invicta to get to bring in intercontinental fighters either if the spot emerges and the call comes." says the Finn that is finally ready for action.