Minna Grusander (6-4) lost to Magda Sormova (10-2) at Oktagon 16 in the Czech Republic. The FinnFighters gym fighter battled for 3 rounds, but not enough against the top ranked woman's fighter in the country and Invicta vet.
A take-down attempt early from Magda, but Minna defends against the cage. Then it was the Finn's turn to push the Invicta vet against the cage. Sormova briefly on top, but Grusander is able to neutralize and bring the fight back to the feet. Good elbow from the local fighter and a few knees to end the first round.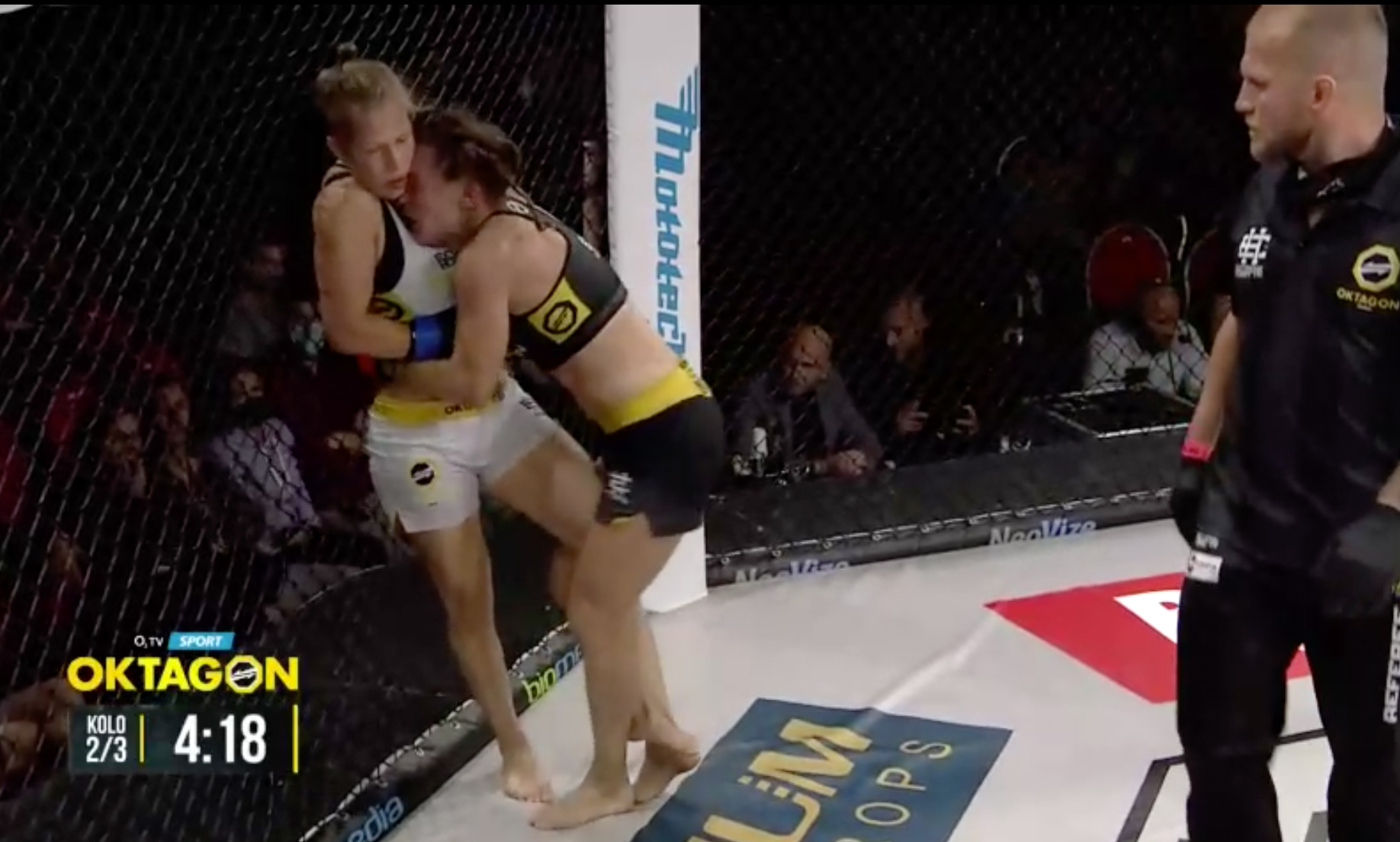 The strawweights tie-up to start the second, and now both exchange kicks. Minna loos to land low, but is countered with a right. But the Finn piling up some leg attacks, and a good one up high.
Magda moves forward with punches, but it is Minna that goes under to get a double-leg take-down with a few minutes left in the second. Back to the feet after Minna lands some good kicks to the legs of the downed opponent.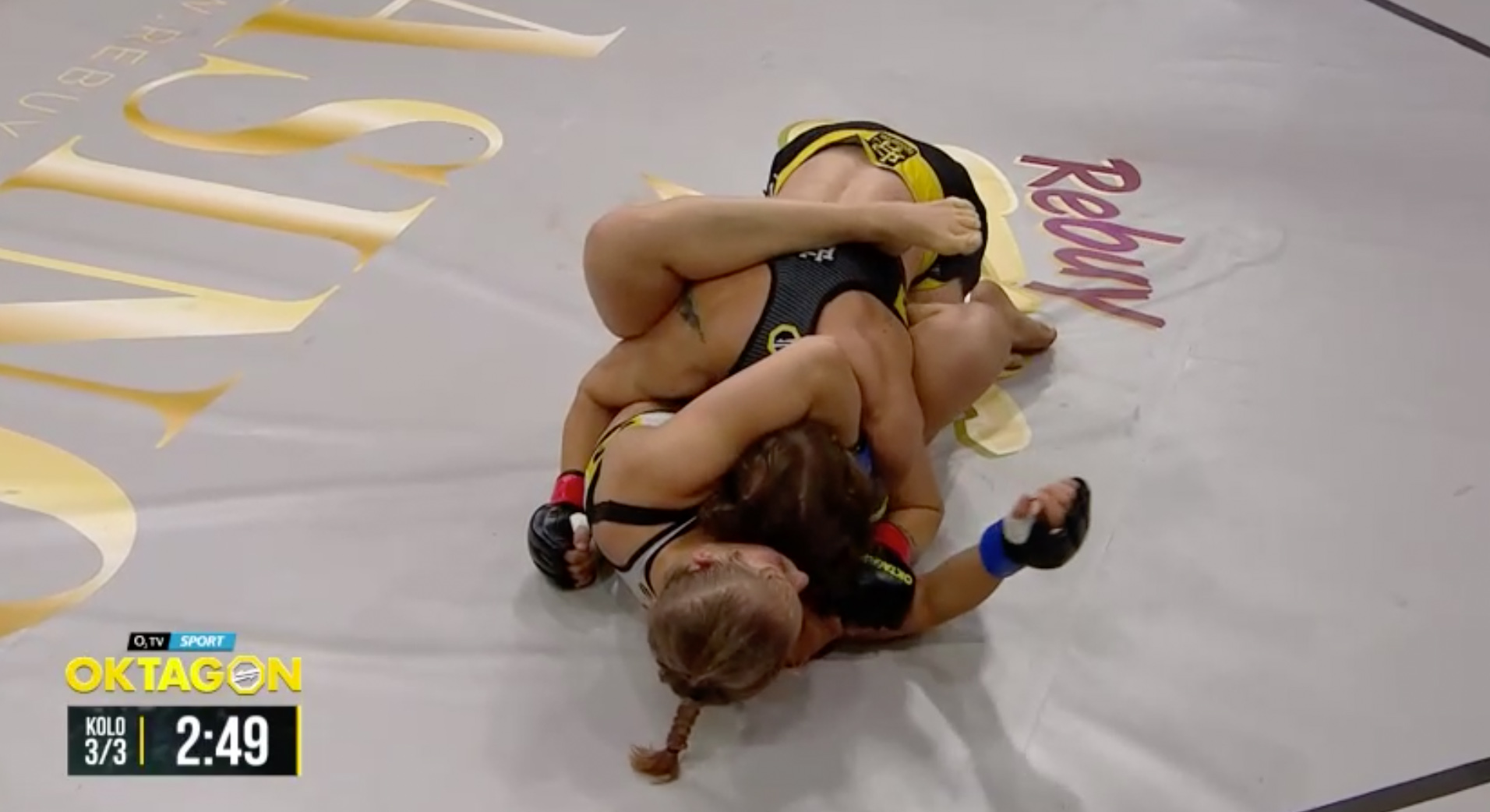 Good elbow in the tie-up from Grusander, but a take-down from Sormova early in the third turns the tide, and just no way for Mina to get out. Just stuck until getting butterfly guard escape with 90 seconds left. Minna is aggressive as she needs it to get control of this last round. Almost a take-down from the Finn as the fight comes to an end.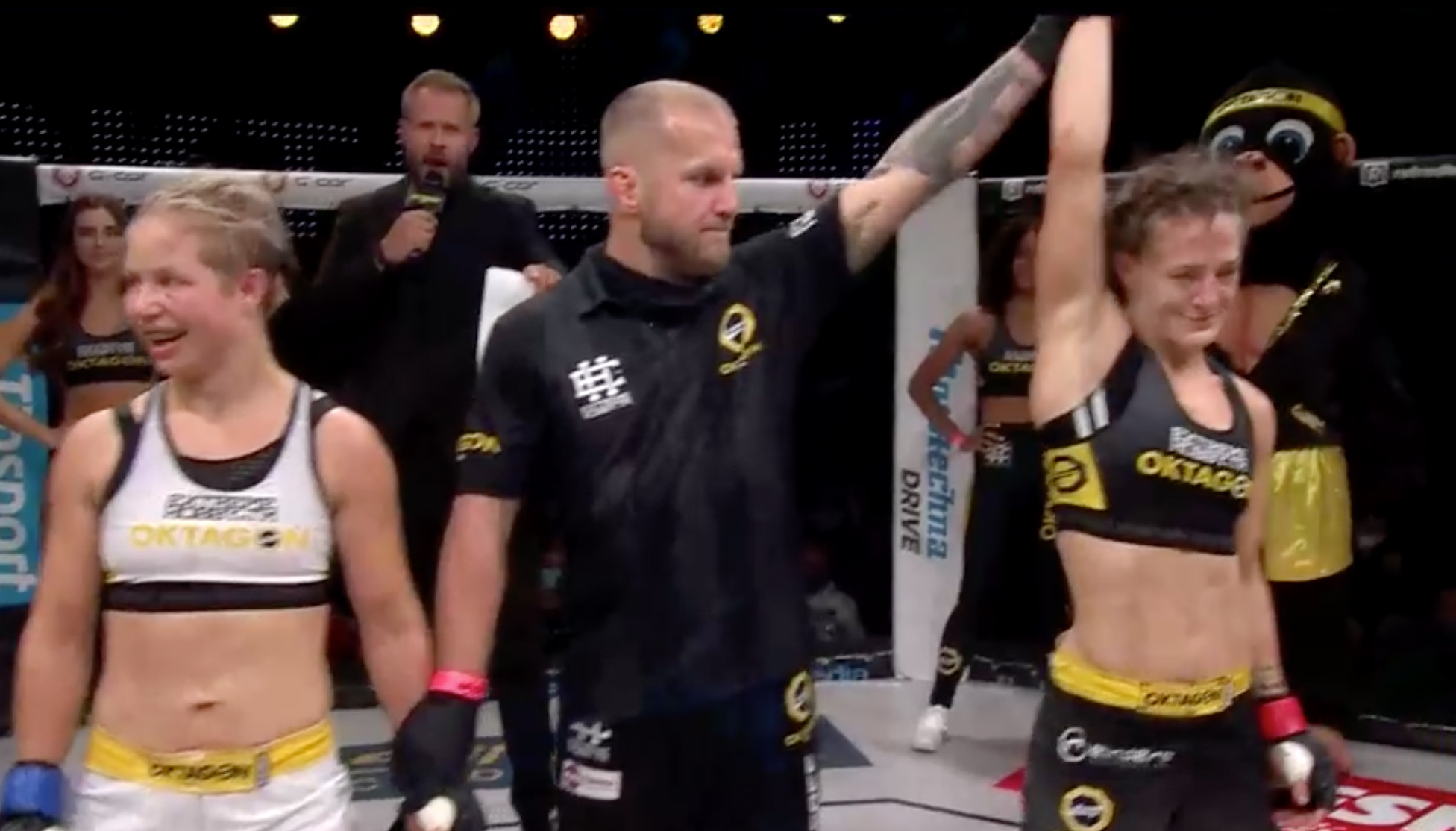 The judges gave a unanimous decision to Sormova.