Lina Länsberg (10-4) had two impressive victories in 2019 to jump in the rankings to a #11 contender in the bantamweight division to earn the 2019 Nordic Female Fighter of the Year.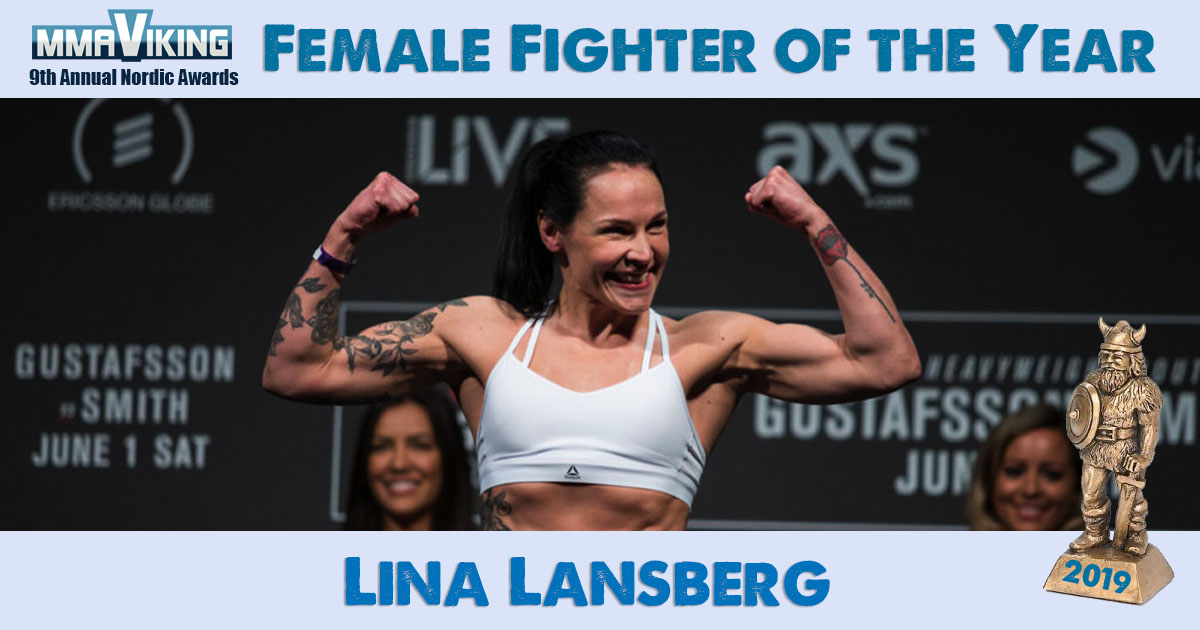 Lansberg's first outing of 2019 was in June at UFC Sweden 6.  The Swede was a big underdog against the long time Invicta FC champion and UFC title challenger Tonya Evinger. The "Elbow Queen" haf one of the best performances of her career as she nearly stopped the American at the Ericsson Globe in Stockholm to earn a unanimous decision victory.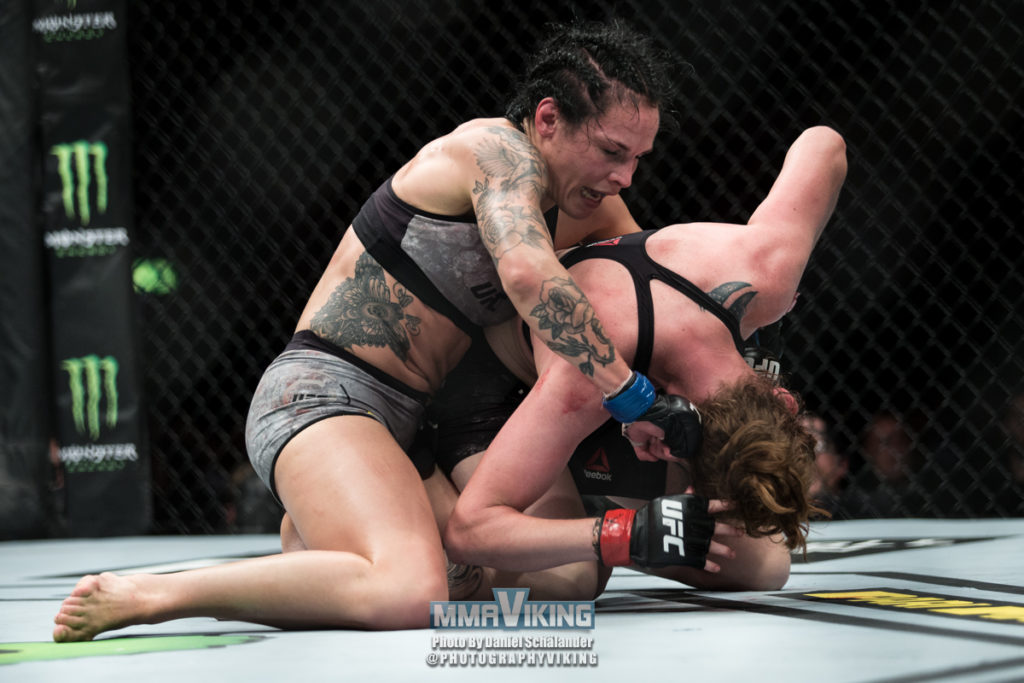 Lina made an even shorter trip from her Redline Training Center gym in Malmö for her second bout of the year at the UFC's first trip to Copenhagen Denmark in September.
The Swede beat the previously undefeated and TUF champion American Macy Chiasson (29-27, 29-27, and 29-28) using superior grappling skills. The No. 12-ranked heading into the bout Lansberg topped the No. 11-ranked Chiasson, and takes one more step closer to a top 10 ranking and her first two-fight winning streak in the Ocxtagon.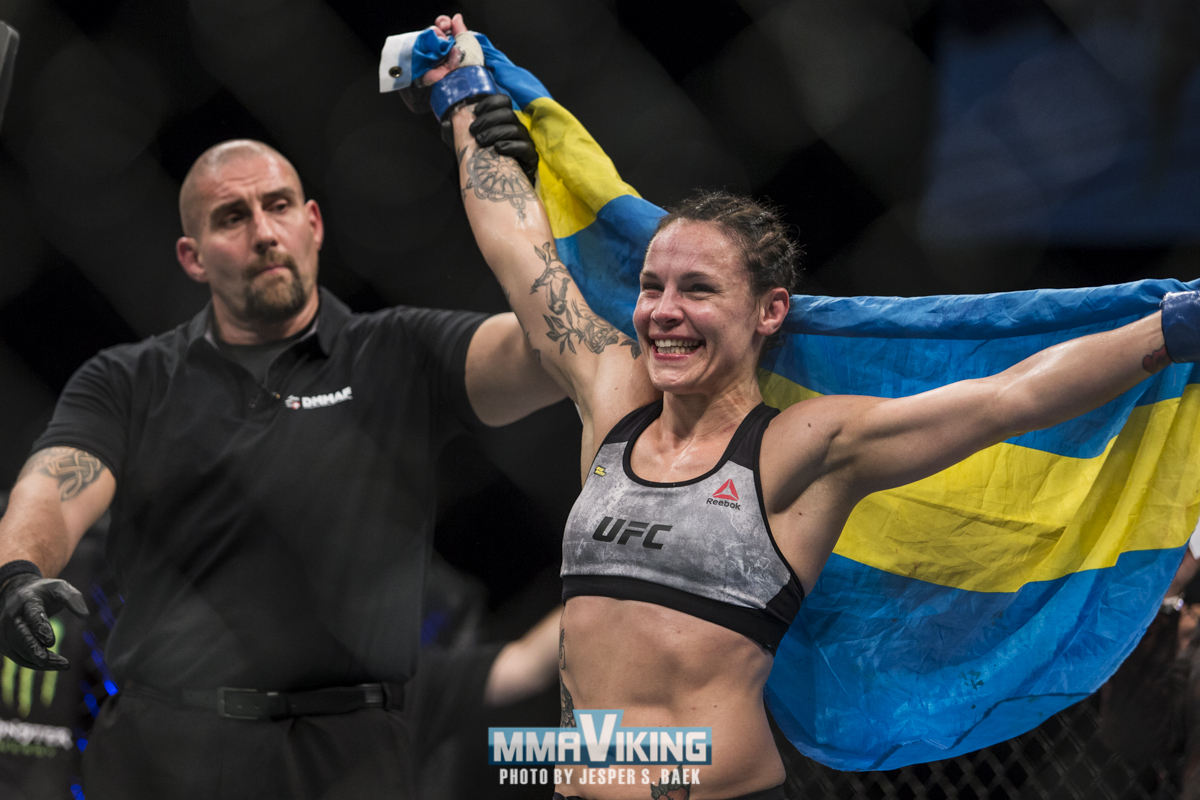 "Fighting in Scandinavia, twice in one year, is awesome! The crowd screaming me on made all the difference tonight. The Scandinavian fans are my family. I love them so much. They make it worth it – I do this for them."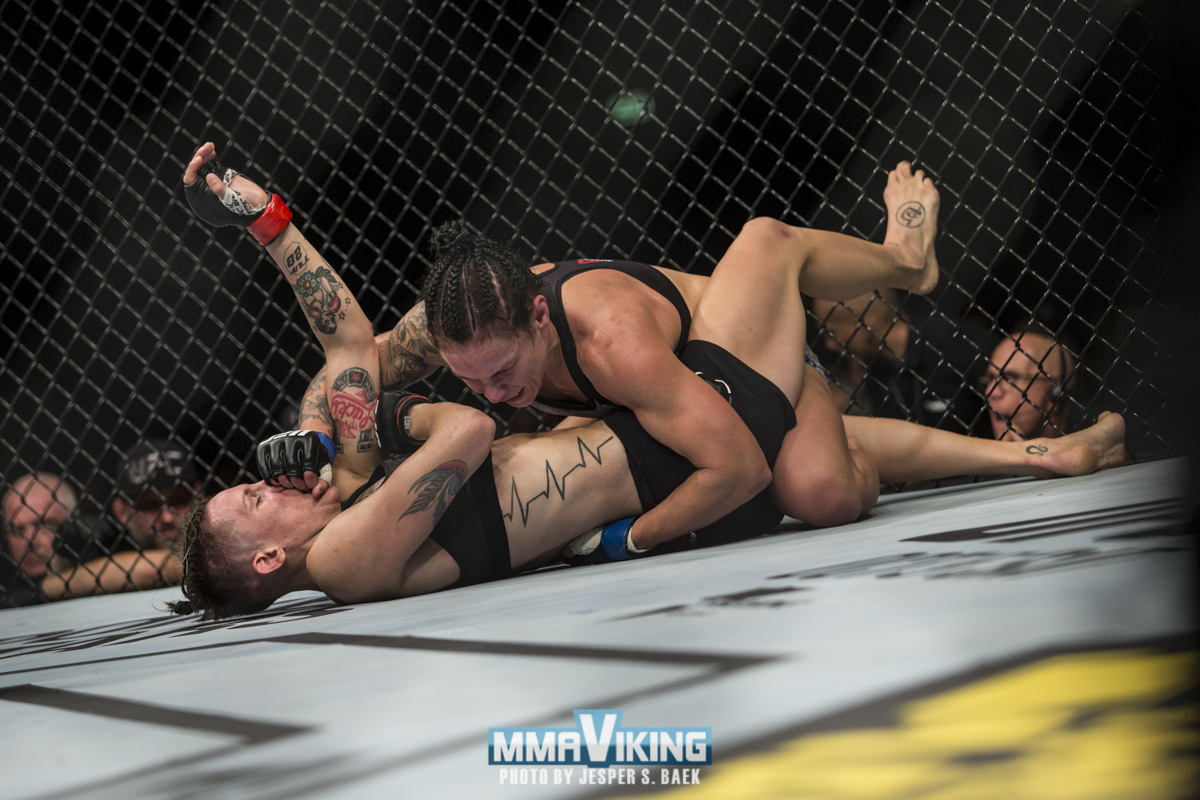 The highest UFC ranked Nordic female with two impressive wins over top competition is your 2019 Nordic Female Fighter of the Year.
Former award winners :
• 2018 : Pannie Kianzad
• 2017 : Minna Grusander
• 2016 : Sunna Davidsdottir
• 2015 : Anna Elmose
• 2014 : Katja Kankaanpää
• 2013 : Pannie Kianzad
• 2012 : Katja Kankaanpää
• 2011 : Katja Kankaanpää
Check out a complete listing of all of MMAViking.com Nordic awards since 2011.