Lina Länsberg (10-8) lost Mayra Bueno Silva (10-2-1) at UFC Fight Night in a showdown of top 15 ranked bantamweights at the UFC Apex in Las Vegas.  It was a second round submission for the Brazilian over the Swede.  Read the live play-by-play below.
The Swede came in as the biggest underdog on the card.  Lina is the #12 ranked bantamweight contender with Silva #14.
An early eye poke stopped the action early, but Mayra took a little time to recover and the fight was restarted. Silva working kicks to the front leg. Lina using the left hand as her main weapon, and lands a good left. Silva is landing some strong kicks to the body, and then to the leg. Lina moves to the clinch to stop the attack. Some success for the Malmö based fighter in the clinch, but with less than a minute left Bueno moves to a body lock to secure a take-down. A clear round for Silva, but Lina has left her mark on a swollen left eye! Wow, a ton of swelling there.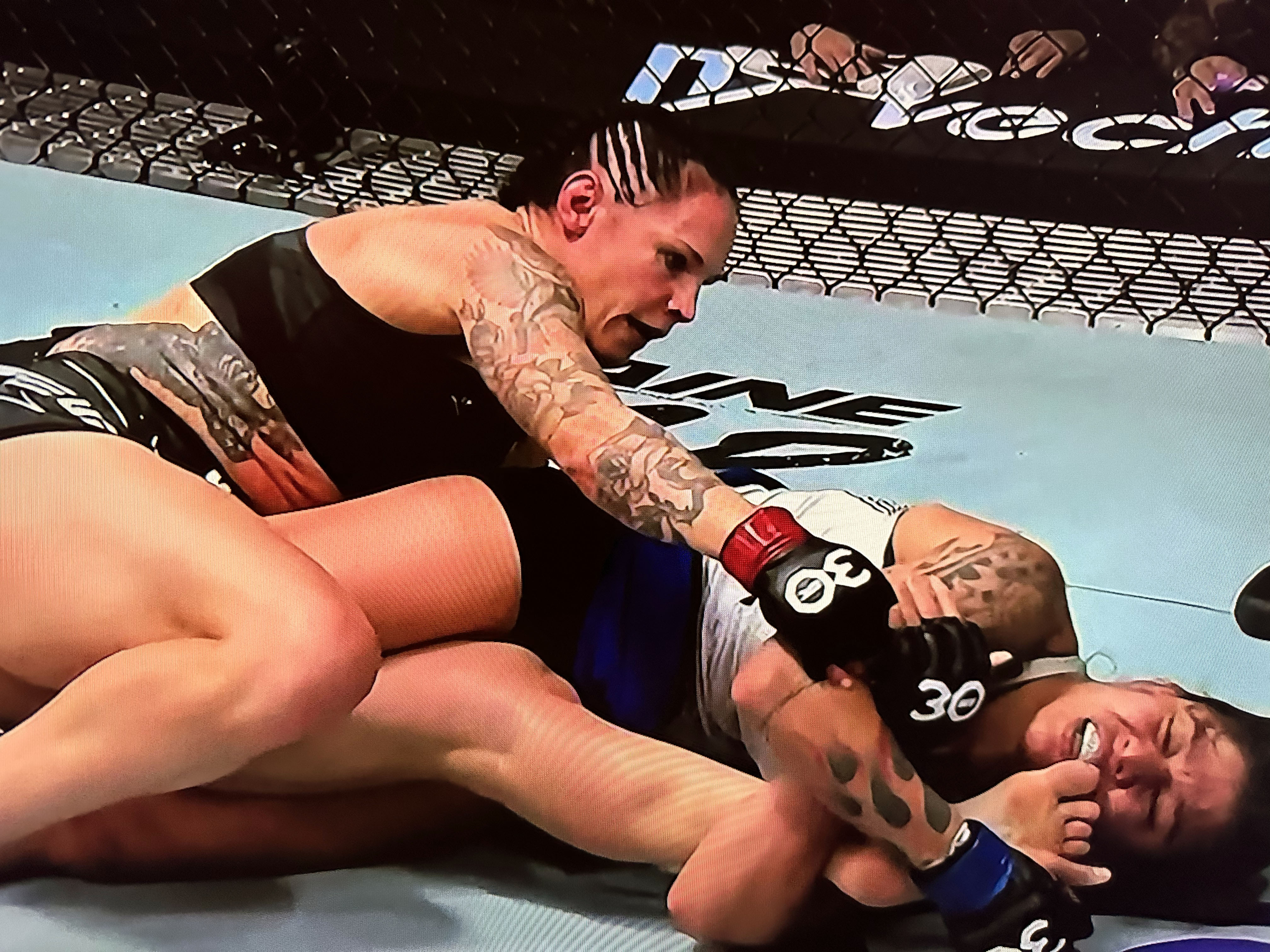 Lina lands a right hand on that swollen eye to start the second. The Swede really mixing it up here in the hopes Silva could tire, but the Brazilian throws down Lina and is on top and in control. Silva just applying shoulder pressure and holding on here in half guard. Lina rolls and Silva takes back looking for a rear-naked choke, locking on to a body triangle. Lina now rolls through and gets back to her feet briefly before re-engaging on top.  Silva grabs the leg and spins for a knee bar.  OH, it is TIGHT and Lina is forced to tap at 4:45 in the second round.  It is the forth straight loss for Lansberg.