The €1 Million Tipsport GAMECHANGER Welterweight Tournament starts this Saturday. 16 of Europe's elite welterweight fighters will face off in the 1st round of the pyramid tournament at the Ostravar Arena to advance to the quarter-finals, where the eventual winner will take home a big cash prize.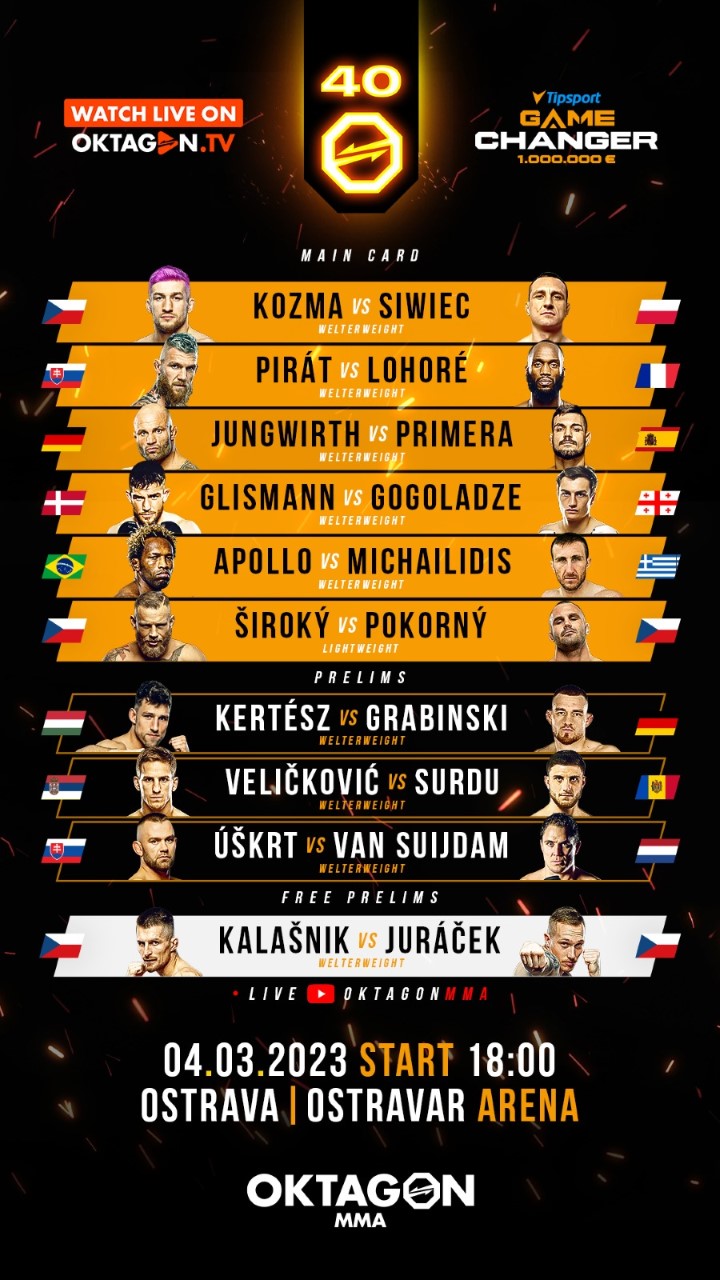 This is the first tournament of its kind for the OKTAGON MMA promotion that seeks to put their own "organization's welterweight elite against the best selected European MMA fighters and national champions."
The organization is highlighting its superstar fighters such as Kozma, Krištofič, Lohoré, Kertész, Úškrt, Kalašnik, Grabinski, Veličković, Apollo, Jungwirth, Primera, and others" compete at the Ostrava, Czechia arena that can hold up to 12,500 fans and has been home to big concerts and events such as the Men's Word Hockey Championships and Czech Republic Davis Cup team.
The matchups of the tournament action on Saturday include Kozma vs. Siwiec | "Pirát" Krištofič vs. Lohoré | Jungwirth vs. Primera | Glismann vs. Gogoladze | Silva vs. Michailidis| Kertész vs. Grabinski | Veličković vs. Surdu | Úškrt vs. Van Suijdam.
The headliner is Czech Republic's David Kozma who has a 10 win and 1 loss record in the OKTAGON cage.  The "Pink Panther" will be facing Łukasz Jan Siwiec from Poland who will come in on a 4 fight winning streak and an overall 8 win and 1 loss record.
The lone Nordic fighter in the Tipsport Gamechanger tournament is Louis Glismann, where the winner of the finals will take home €300,000. "The Vikings are coming" says the Dane that hopes to be "rich" and leave his own's legacy once the tournament is over.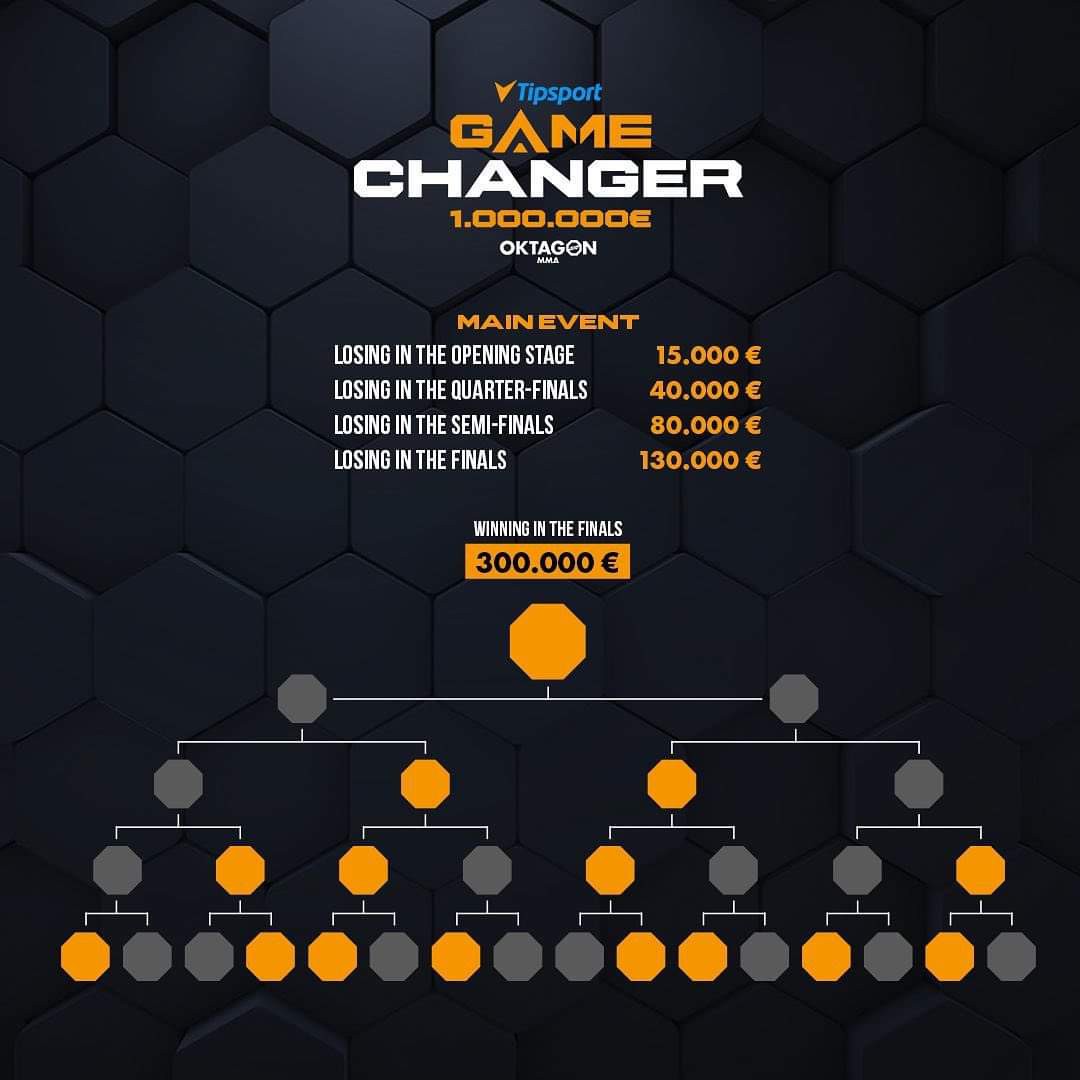 The promotion successfully entered the German market by selling out Festhalle in Frankfurt twice and have scheduled additional events in Germany and Great Britain, including the Tipsport Gamechanger and the upcoming show "Stage to the Cage" with Paul Smith.  Today, OKTAGON MMA announced that DAZN is their new broadcast partner across a host of major, international territories.
"We are very proud to announce the collaboration with DAZN," said OKTAGON MMA promoters, Ondřej Novotný and Pavol Neruda. "Our mission is to show people the beauty of MMA and combat sports through compelling stories and a world-class show. Now with DAZN, our live events, reality shows, documentaries, and TV series will be easily accessible to millions of viewers. Millions of fans around the globe will join the OKTAGON Family fanbase." "The timing could not be better. We are launching the biggest MMA project in European history, the Champions League of MMA – TIPSPORT GAMECHANGER. 16 of the best European fighters will fight in 5 tournaments for prize money of 1.000.000€, and DAZN viewers can join us on this spectacular journey."
You can watch all the action at oktagon.tv.