Denmark's Louis Glismann (7-2) was submitted by Abdoul Abdouraguimov (12-1) in the co-main event of co-main event for BRAVE CF 44 in the Kingdom of Bahrain.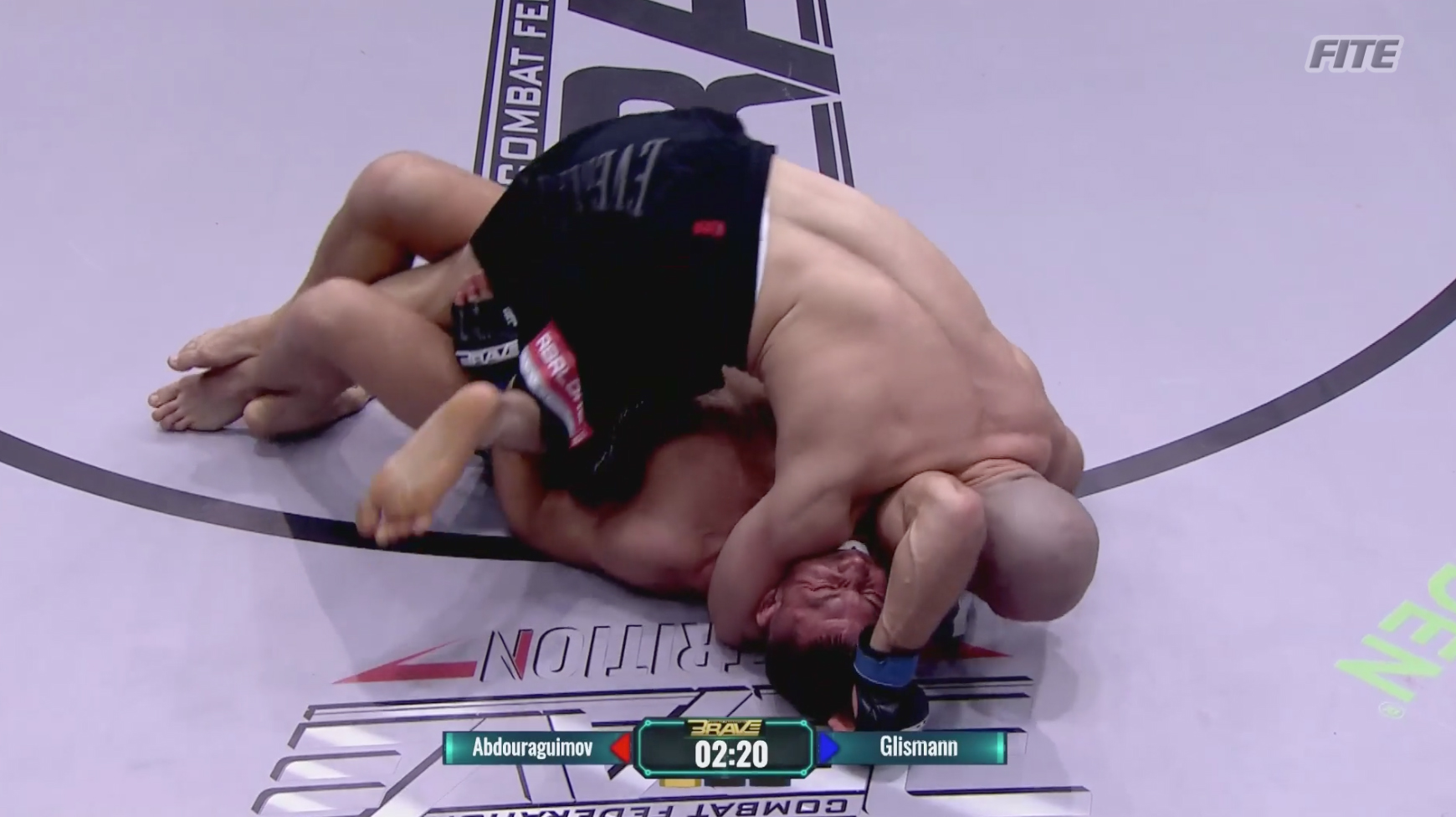 Abdouraguimov started the fight with kicks, with Glismann looking to counter and lands a good punch. A good shot from the former champ early. A big headkick from Abdouraguimov lands and a scramble follows, with the Russian fighter getting on top in half guard, but Louis is trying to get off his back, but is controlled by Abdoul. The "Lazy King" is in side mount and locks up a head and arm triangle choke. It is tight, and forces a tap from the Dane at 2 minutes and 50 seconds into the fight.
The French-Russian fighter Abdoul "Lazy King" Abdouraguimov was BRAVE CF's third Welterweight champion after defeating Jarrah Al-Silawi, who reclaimed the title during a rematch at BRAVE CF 27. He is hoping to claim another shot at the title and a trilogy bout against his rival Al-Silawi. 
"Spartacus" is renowned for his high submission rate and with the loss has ended his seven-fight win streak.