Sunna Rannveig Davidsdottir won her pro debut at Invicta FC 19. Just by stepping in the cage, "Tsunami" became the first pro female MMA fighter from Iceland and with the victory became the only Nordic winner in the UFC or Invicta in 2016 earning Davidsdottir mmaViking.com's 2016 Nordic Female Fighter of the Year.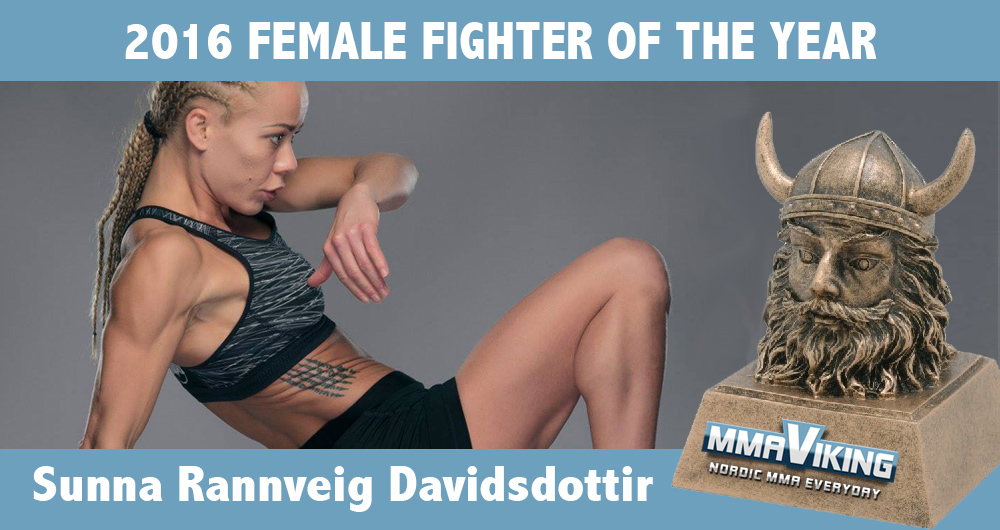 The Mjolnir fighter came into 2016 with high expectations after winning all three fights on her way to gold the IMMAF European Open in 2015.
The 31 year old, who got a late start in fight sports, has been making up time quickly with additional training at SBG Ireland, Rumble Sports, and Tristar this past year.
The strawweight beat Ashley Greenway in September at Invicta FC 19.  The American had come into the fight with a win in Invicta earlier in the year, so it was an good opportunity for Davidsdottir to show she belonged in the top all female promotion.  She did just that with a solid grappling to get the fight to the ground in the second and third rounds to secure a unanimous victory after 15 minutes.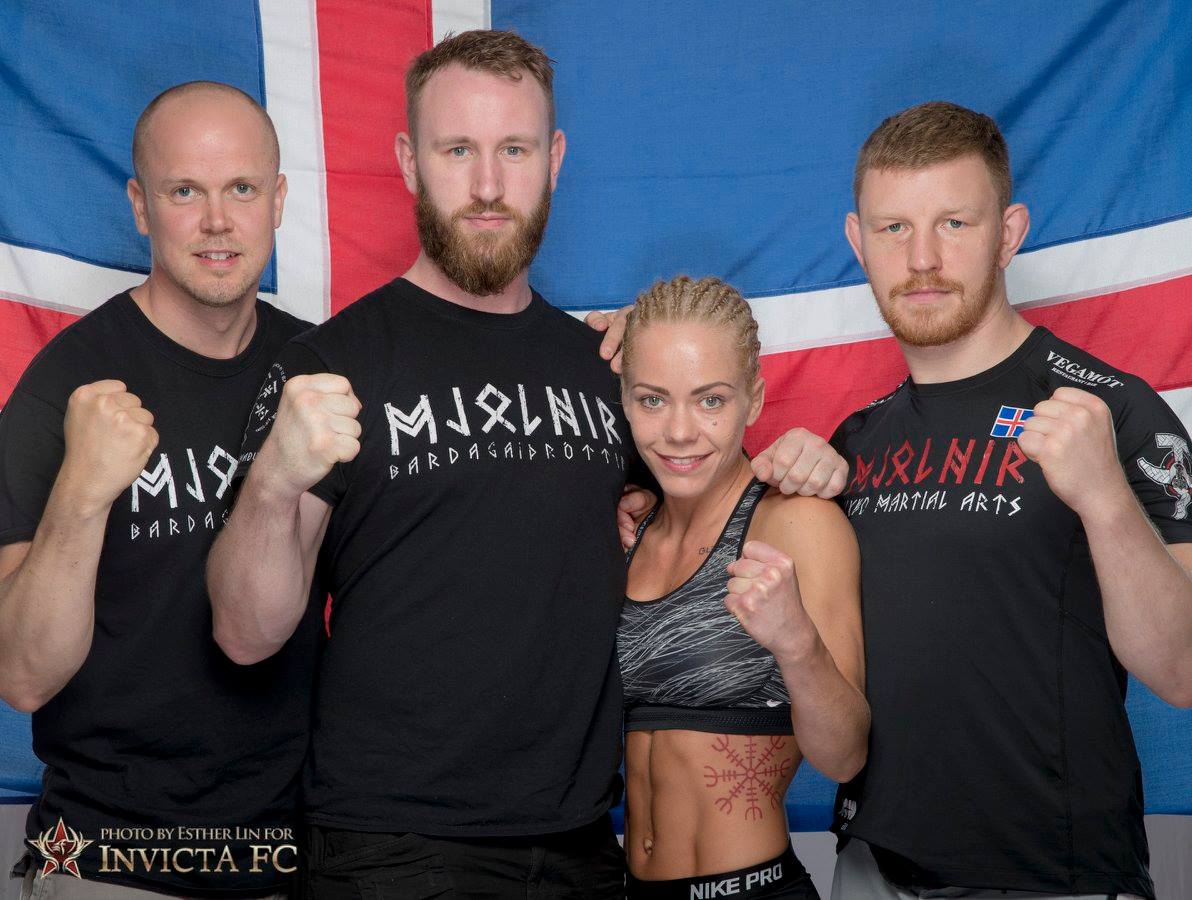 Former award winners of Female Fighter of the Year:
• 2015 : Anna Elmose
• 2014 : Katja Kankaanpää
• 2013 : Pannie Kianzad
• 2012 : Katja Kankaanpää
• 2011 : Katja Kankaanpää
Check out a complete listing of all of MMAViking.com Nordic awards since 2011.