Sunna Davidsdottir (3-0) won an impressive two bouts in the leading all-female MMA promotion Invicta in 2017. All eyes were on the undefeatd Icelandic fighter as she quickly became a media darling and must watch fighter in Iceland, securing her the 2017 Breakthrough Fighter of the Year.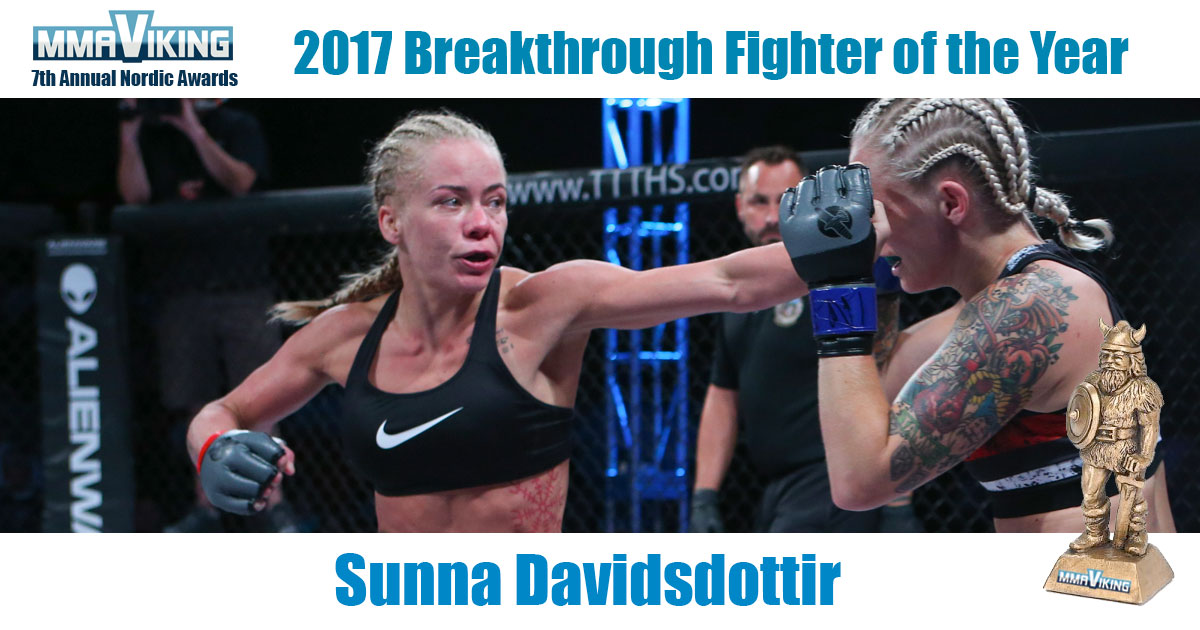 Davidsdottir is the first professional woman fighter out of Iceland, and has been on a roll in both her amateur and pro career.  The 2015 IMMAF European Open champion won all four of her bouts as an amateur in 2015 before turning pro. "Tsunami" won her debut at Invicta 19 against Ashley Greenway (1-1) last September of last year.
This year's campaign started with an intense battle against American Mallory Martin (1-1) at Invicta 22 this March.  In her most recent bout in July, she beat previously undefeated American Kelly D'Angelo (2-1) at Invicta FC 24 for a clean sweep for the year.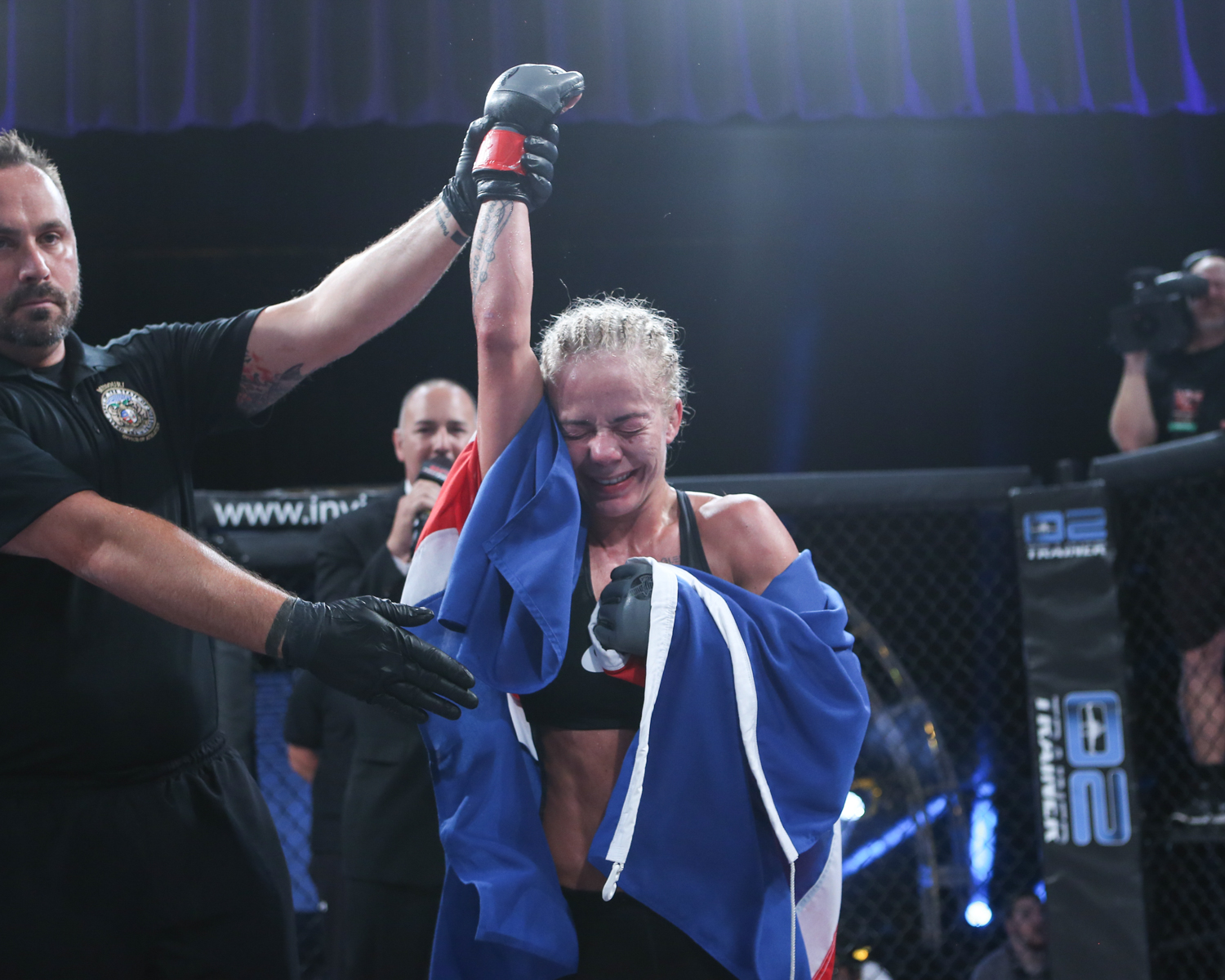 "I want to fight twice more this year and I hope that can be arranged. I enter this sport as a professional at a very late stage because all competition in MMA is illegal in Iceland. We the fighters in Iceland would have a far bigger resumé if we could compete on our home turf. I feel that I'm on a roll now and I've set myself the goal of reaching 5-0 before the end of the year." said the active fighter to MMA Viking after the latest win in July, but a hand surgery put Sunna on ice for the remaining of the year keeping her record still at 3 wins and 0 losses.
The 32-year-old claims the award that fellow Mjölnir teammate Gunnar Nelson won back in 2012.
Former Breakthrough Fighters of the Year :
• 2016 : Oliver Enkamp
• 2015 : Janne Elonen-Kulmala
• 2014 : Jack Hermansson
• 2013 : Nico Musoke
• 2012 : Gunnar Nelson
Check out a complete listing of all of the awards since 2011.