Iceland's Sunna Davidsdottir (3-1) had an all out war with Kailin Curran (6-7) in the first fight of the night at the Invicta Fighting Championships' inaugural Phoenix Rising tournament that had both women nearing finishes in Kansas City.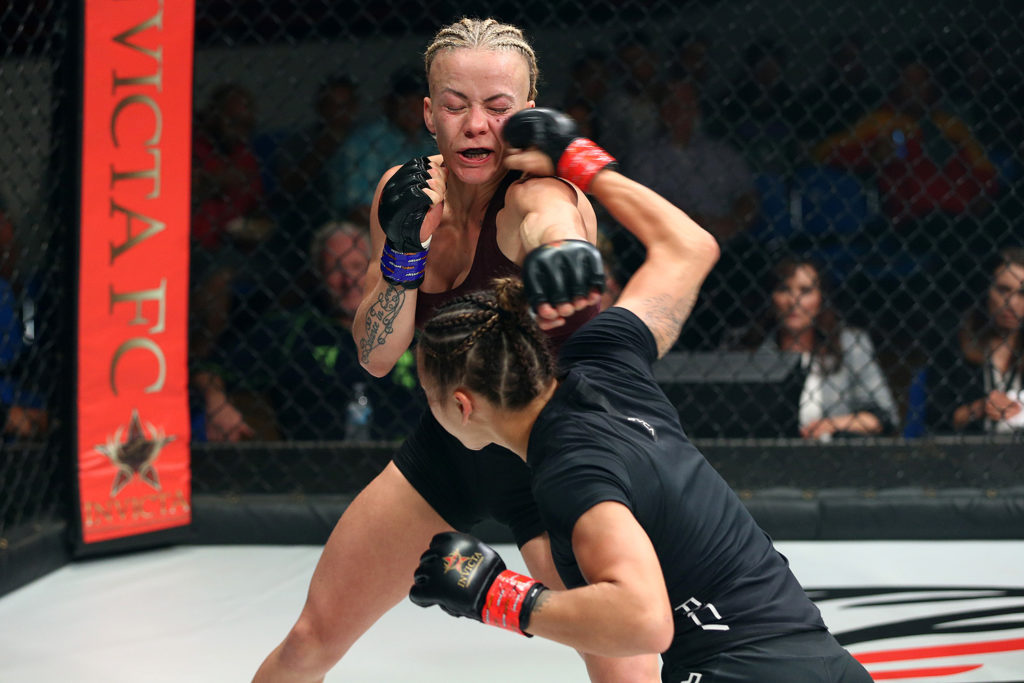 Curran dropped Davíðsdóttir with a massive right hand early in the fight and looked to secure a choke. Davíðsdóttir fought out of the submission attempt and mounted Curran in an incredible turn of events.
The "Tsunami" rained punches and elbows looking for a finish of the UFC vet that was flattened on the mat, but Curran was able to work back to her feet. Once back to the feet, Curran scored another knockdown.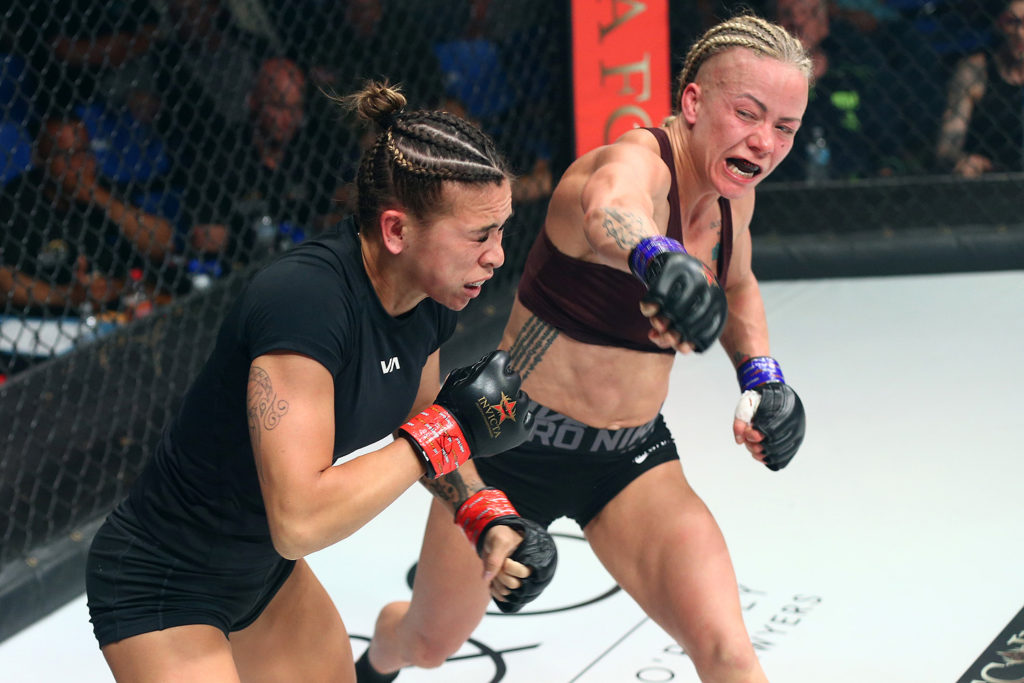 Davíðsdóttir worked back to the top position late in the fight, but the judges were called upon to decide the outcome.

They were split in their verdict, but it was Curran who advanced to the semifinals of the fast-paced 5-minute bout. Scores were 10-9, 9-10, 10-9.
Curran also won her next bout, but eventually lost in the finals to Brianna Van Buren who was crowned the new strawweight champion.

It was the Mjolnir fighters first professional loss.
Photos by Dave Mandel, Invicta FC