MMA Viking is in Linköping for the first MMA event ever in the city. There are 10 bouts tonight with 7 amateur and 3 pro bouts. Get your live results here.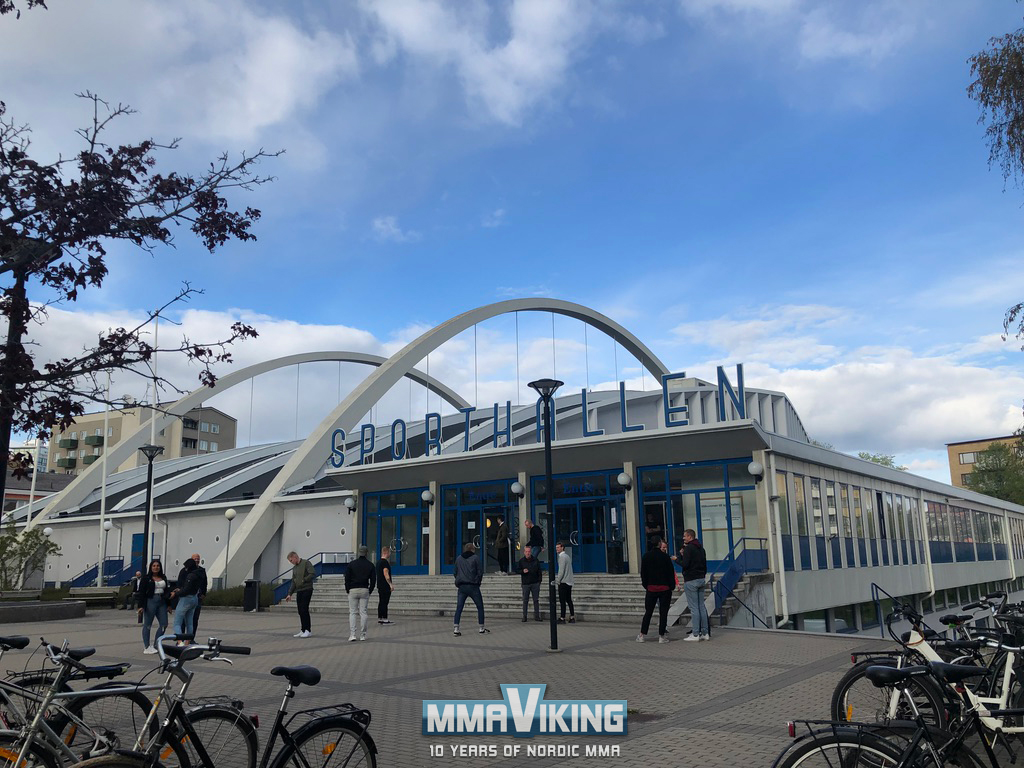 Amateur Results
Andreas Tiborson Vs. Andreas Sweström – Lightweight
Swedström landing some solid shots on the feet with Tiborson looking to counter. Andreas want to take the fight to the ground, but can't finish the take-downs. Big right for Andreas in the third round, and finding an opening with a low right kick. Spirited fight with both athletes throwing up their hands in the end.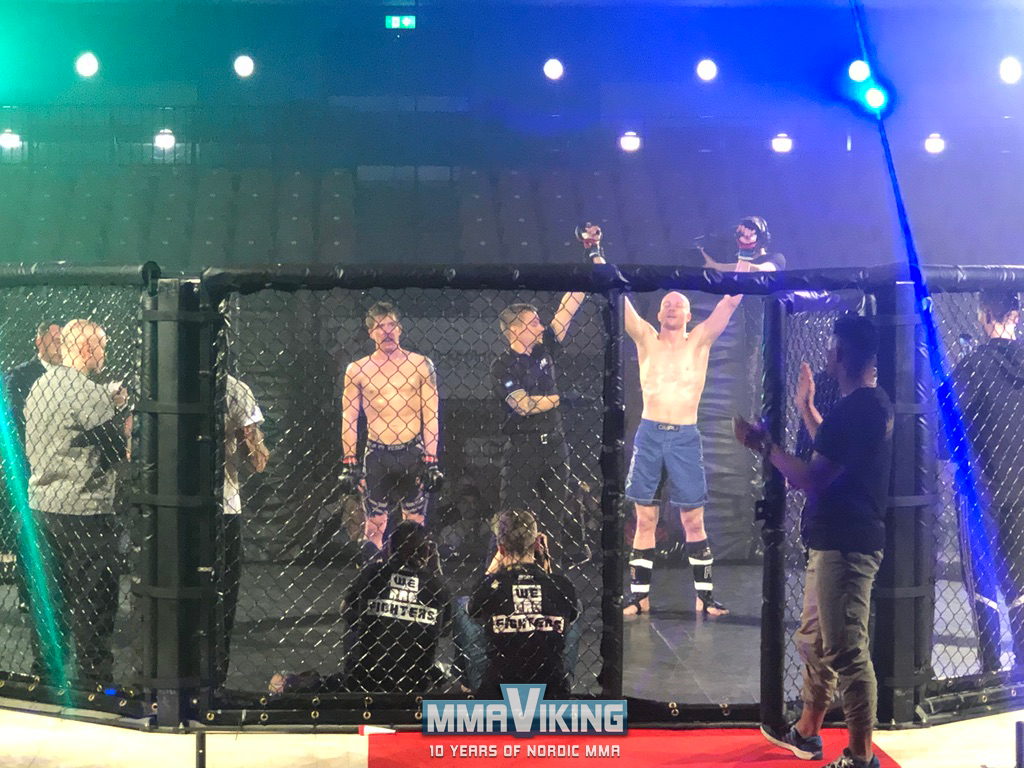 Abbe Saidov Vs. Tobias Bohlin – Flyweight
Tobias with a take-down early, with Saidov looking for a guillotine in defense, and they are separated. Bohlin again with a double-leg to finish on top. Tough round for Saidov in the second defending take-down attempts against the cage for 3 minutes. And more of the same here in the third as flying Tobias Bohlin dives in for a double-leg take-down, and every time Abbe tries to get up he is taken down again.
Awat Kohzadi Vs. Kevin Osorio – Bantamweight
Wow, what quickness from Osorio to get in on the legs and finish with a take-down to start the fight. Awat flexing his grappling skills and looks like he has a triangle locked in for the finish, but can't get it, now switches to an armbar that Osorio defends. Wow, what an exchange on the floor!
Another takedown from Kevin to start the second, but again Awat finds his way to a triangle 1:21 seconds by armbar.
Tobias Söderberg Vs. Raymond Johansson – Lightweight
Oh, Linköping versus Nyköping in this one. Hometown fighter Söderberg with an immediate takedown. He works from the back and at 1:31 in the first round a rear-naked choke.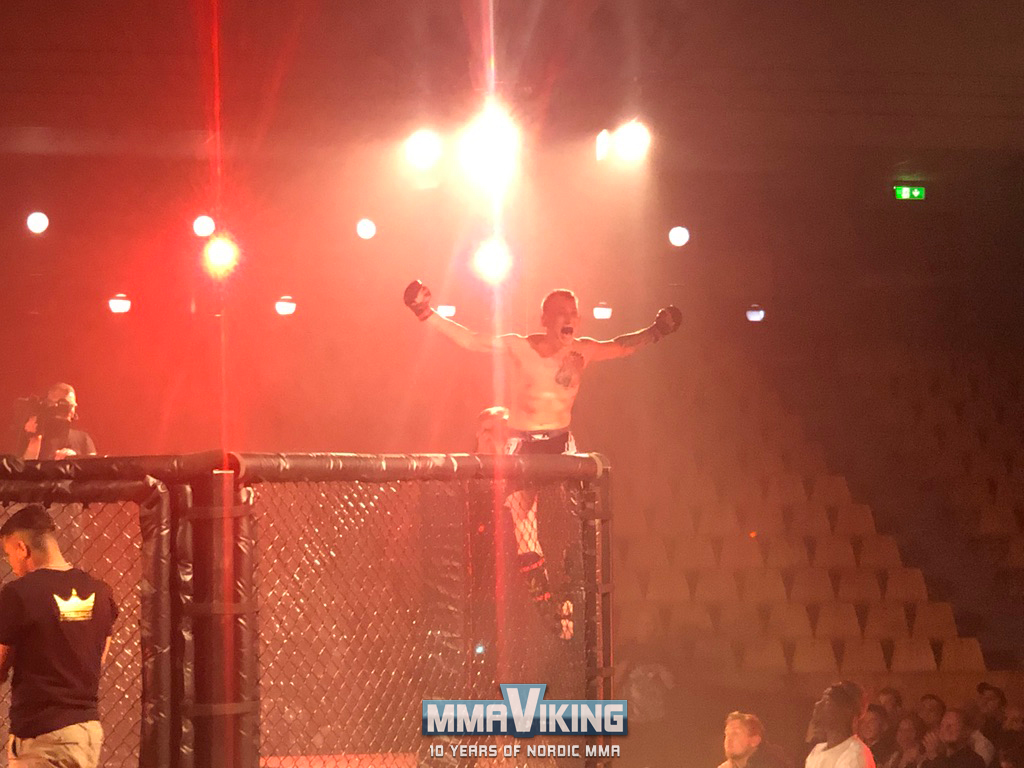 Millie Eriksson Vs. Frida Vastamäki – Bantamweight
Both women using their jab, until Millie finds a success with a left kick. Wow, a spinning backfist to the face from Frida that the crowd enjoys. The pace quickens here, and Frida with a high kick and counter punch by Millie. Vastamäaki gets a takedown and moves into full mount. Eriksson forces her way out, and establishes full guard.

Eriksson pressing a bit more here to control the cage to start the second, until Frida moves forward to grab a single leg. The Kampsportstadion fighter lefts up the hold into the air, securing a take-down, and now in side mount. A controlling round for Frida.
The third round starts with a big right headkick from Frida. And now another takedown from Frida, and nearly an armbar finish. Millie fights out of it and is now on top. Back to the feet with one minute left. Frida misses a take-down, and gets a counter knee to the body.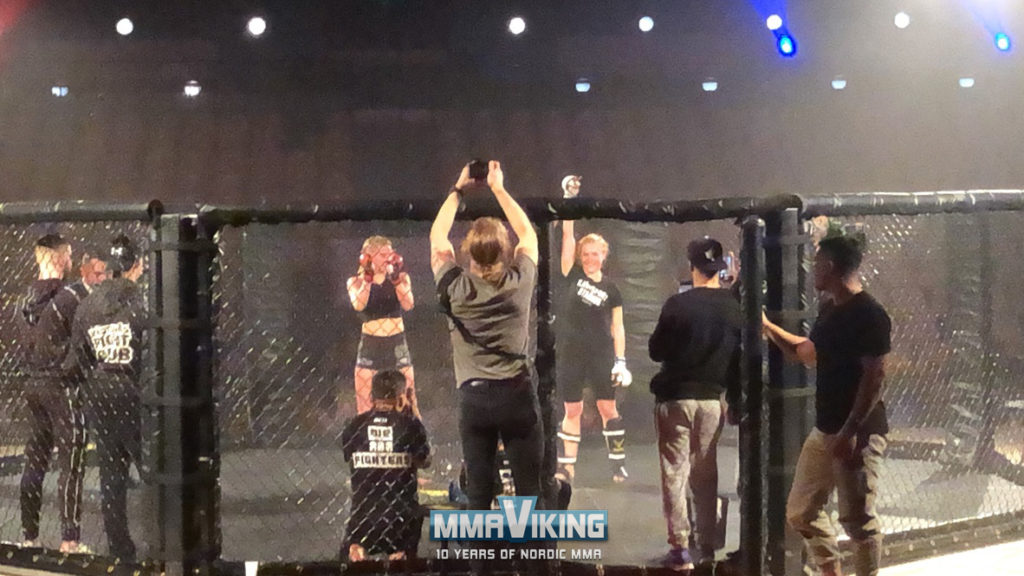 Jonnie Andersson Vs. Daniel Petrus
Jonnie out of Linköping gets a huge applause, and even more once he completes a take-down toward the end of the round. Full mount for Andersson, and a right hand that bounces Petrus head off the mat. Oh, a kimura from Daniel that is close at the end of the round!

Andersson wants the fight to the ground, but as both fighters are tiring the action slows. Nice counter rights for Daniel, as Jonnie mixes in low kicks. Close round here taking place on the feet. Jonnie gets warned in the body lick for a knee to the face –illegal in ammy rules — when the fighter resets the two, it isn't in the same position and Andersson finishes a take-down as the round comes to an end.
Hmmmm… looks like Petrus was going for a high-five to start the round, but got a jab to the face instead. Jonnie pouring it on here with fast-paced punches, and then finishes a body lock for a strong start to round 3. Daniel rolls for a knee bar, but only half way commits and is punched in the face for his effort. Full mount and the home crowd enjoys the strong finish. Lots of punches from Jonnie to finish the round, but some seem late and possible spitting on the downed opponent, which didn't look cool from up here. Then he comes to his senses and reaches out his hand. 30-27, 30-27, and 30-26 for Andersson.
Pro Results
Oskar Biller Vs. Moe Ahmadi – Welterweight
First pro fight here. Making their pro debuts is Ahmadi and Biller. Wow, the speed of Moe is tremendous that lands some quick ones, then a take-down from Biller. Ahmadi trying to lock up a guillotine, but just not the right angle. Blood flowing from the left eye of Ahmadi, that reverses the position. The round coming to an and and Oskar on top, and now a right hand, and another and another and another and another…. it is all over.
Elin Öberg Vs. Anette Österberg – Flyweight Title Bout
Öberg with some good shots early, and rocks Anette with a left hand, but the Finn battles back and looks in control in the clinch. Some nice knees from Anette that is working hard here. Elin looks very composed, and eventually lands a nice knee to the body. Now two counter shots from the Swede. The left eye of Anette looks real bad.

The quickness of Elin is showing early in the second, and the left hand is like lightning. Österberg's face is messed up, and the Swede is dropping her with punches. The doctor steps in to look at the face of the Finn, with the left eye just swollen shut. This fight is called off. All over and win for Elin against the game Anette.
Irman Smajic Vs. Ivan Vicic – Heavyweight
Round 1 – Smajic has the big weight advantage here. A few nice punches from the Swede, and now with a body lock. Irman gets it to the ground, oh and in full mount!
Vicic gives up his back, and he is taking punishment. Right hand, and right hand, and right hand… and it is all over.