Swede Elin Öberg (3-1) will be facing Canadian Corinne Laframboise (6-4) at UAE Warriors 22 on September 4.  MMA Viking is announcing the matchup after learning about th matchup from the promotion.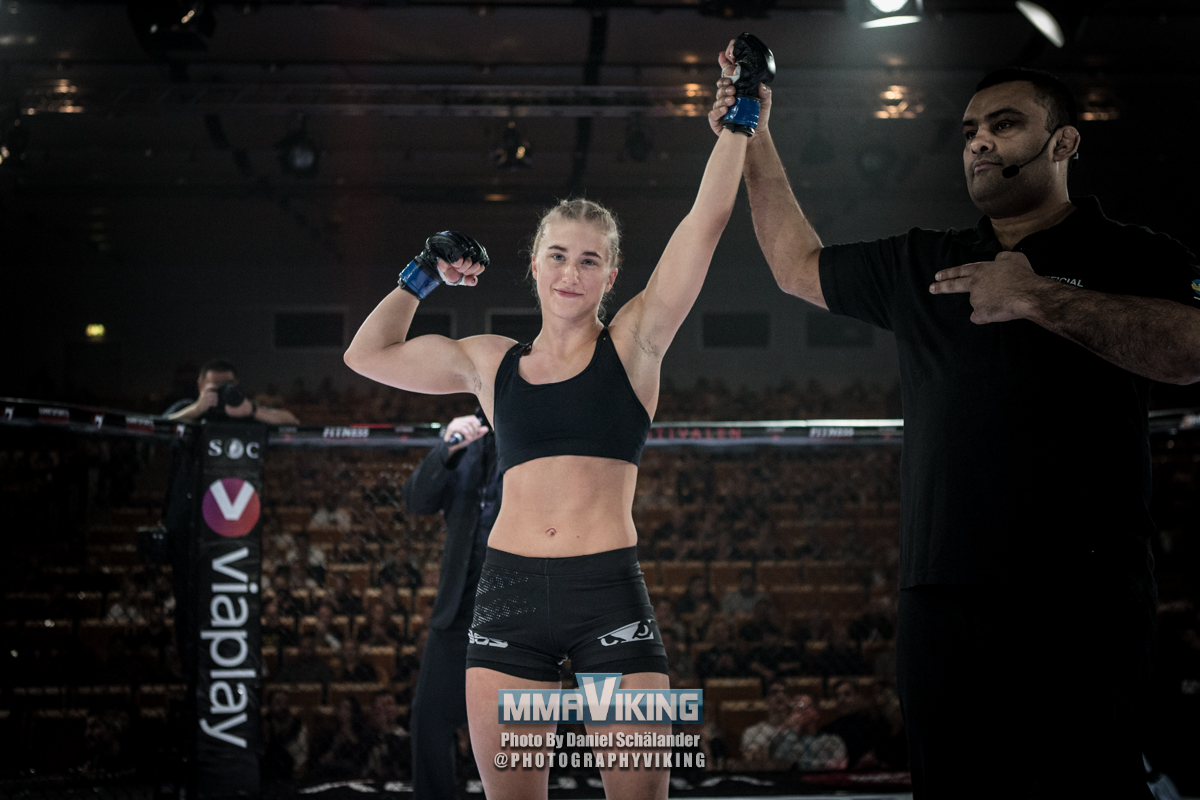 The flyweight Öberg has already beaten prominent pro Nordic opposition including Anna Astvik, Anette Österberg, and most recently Malin Hermansson.
Now the Swede "Amazon" will face the Canadian out of Brazilian Top Team Canada that also most recently submitted Hermansson at UAE Warriors 18 in March.  This is set up to be a striker versus grappler affair.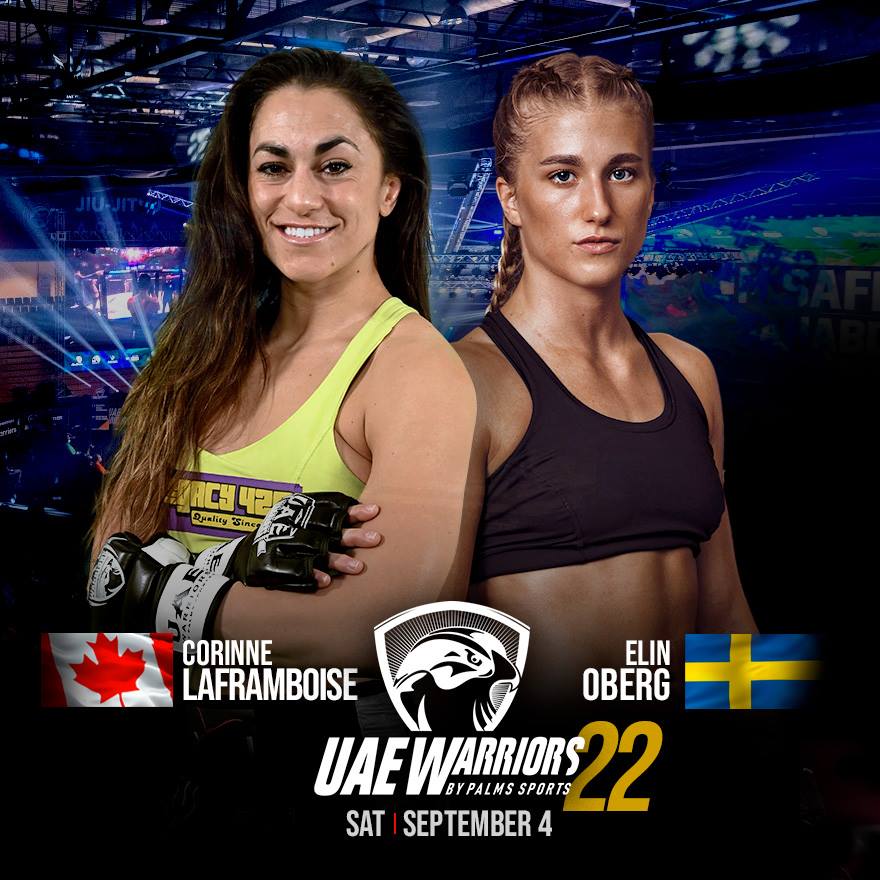 To Corinne's resume, she also has a win over Swedes Cornelia Holm (split decision).  She has won her last 3 out of 4, turning pro back in 2016.
The event will take place behind closed doors at the Jiu Jitsu Arena in Abu Dhabi.  Swedish fans can watch the event on the UAE Warriors App.