Swede Bea Malecki (4-1) lost to Brazilian Josiane Nunes (8-1) at UFC Fight Night: Cannonier vs. Gastelum. The Women Bantamweight bout took place on the prelim card.
A right head kick to start the fight for the Swede that is 7 inches taller than the Muay Thai fighter.  Nunes cracking a left inside kick, and you can feel the power.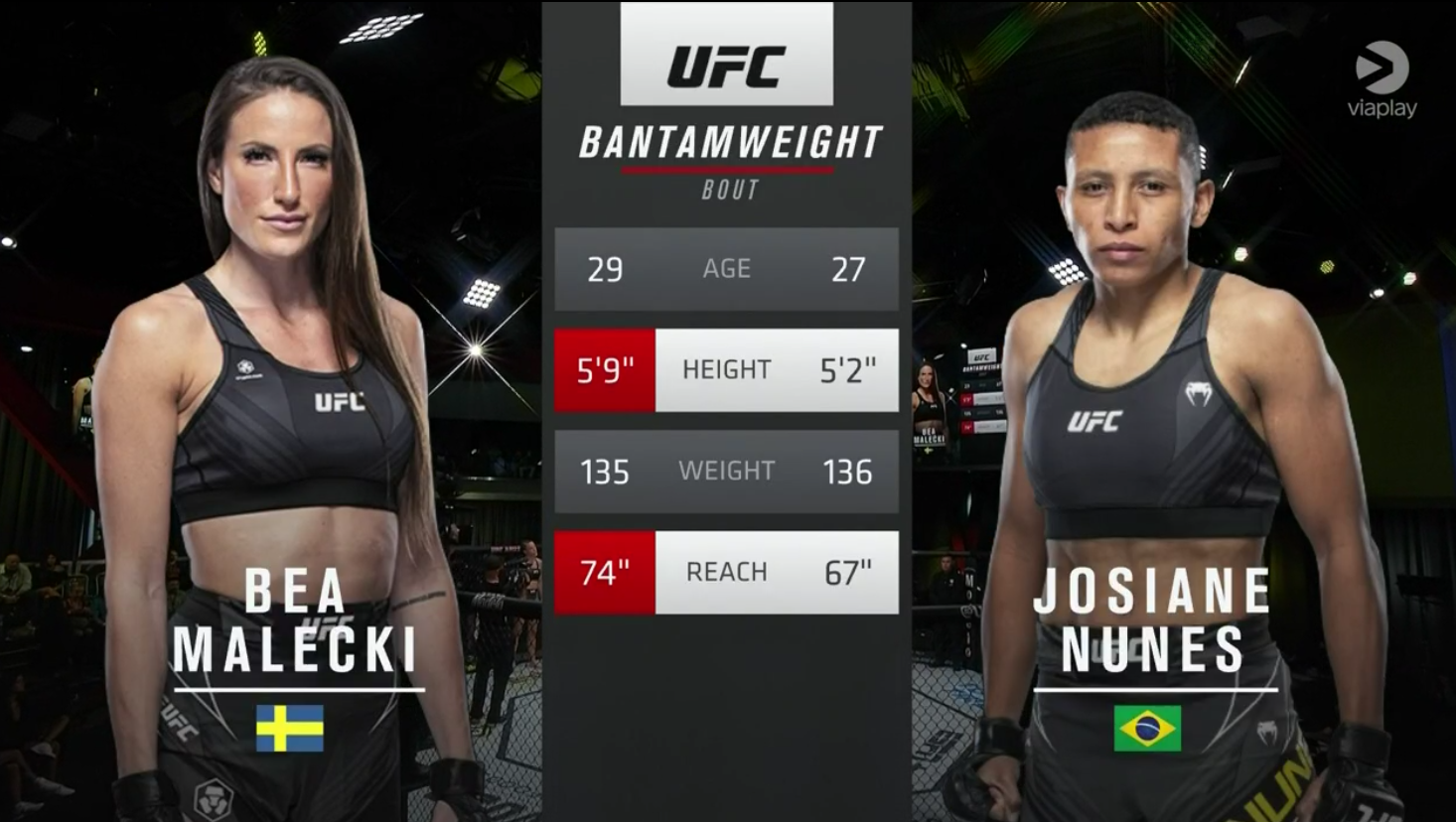 Both fighters look sharp, and the southpaw Nunes is starting to land big with punches.  More punches.  Malecki is stunned by the high-volume power punches, but eventually moves forward away from the cage and recovers.
Bea with a huge right headkick Nunes! Nunes again pushes the Swede up against the cage and throws her overhand right to the taller Malecki.  The two exchange kicks.  Nunes punches here way inside to where she wants to be, but Bea lands a good elbow.  The Swede seems to be slowing, but starts throwing from distance with a minute left.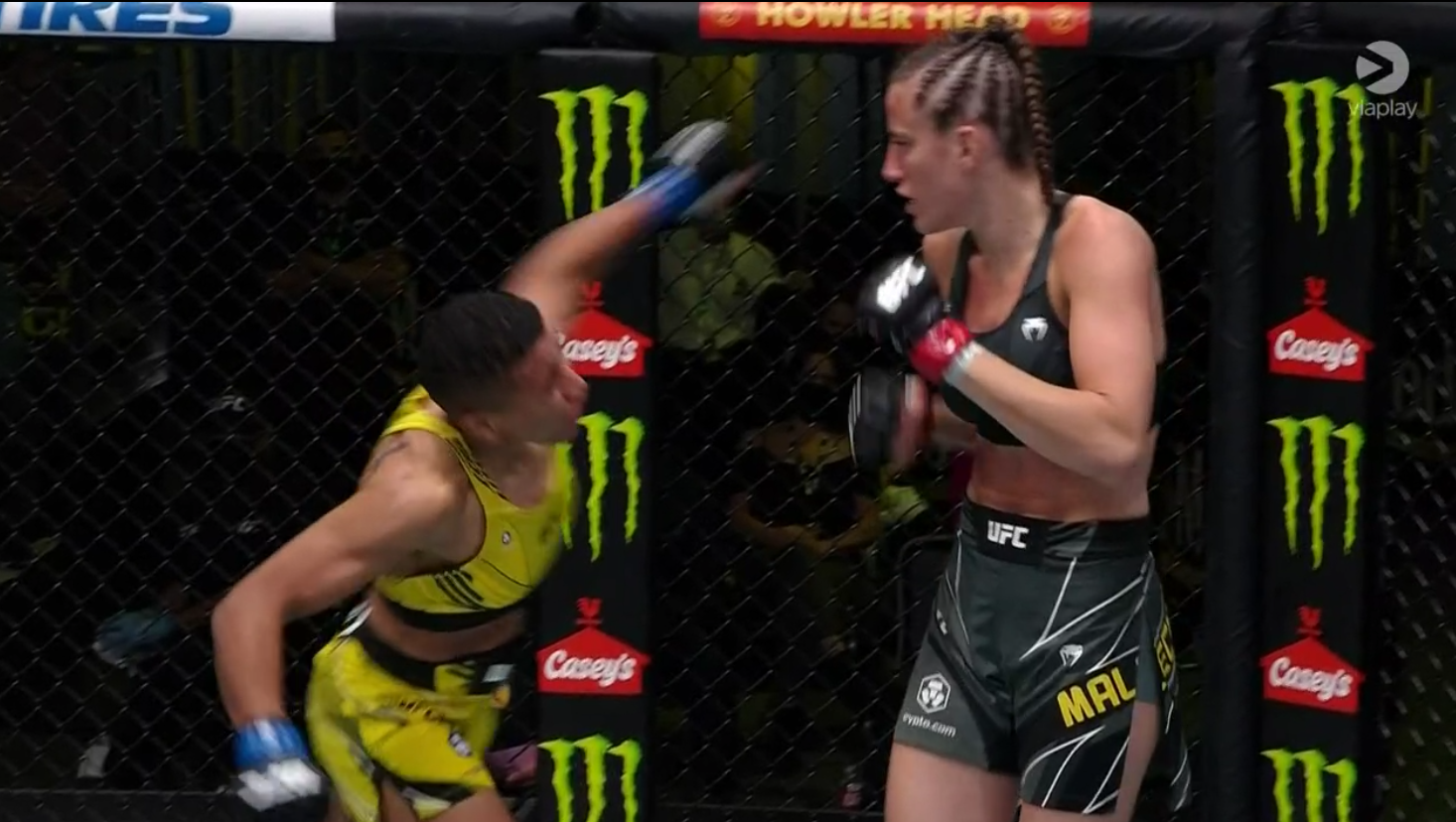 Nunes starts to land punches, and then lands a HUGE left hand and Malecki drops to her back that quickly covers her face and the fight is stopped.  The fight is over with just seconds left in the round.
Bea gets back to her feet and congratulates the UFC newcomer on her victory.