Thomas Narmo (4-0, 1 NC) ended in a no contest versus Alain Ngalani (4-6, 1 NC) at the ONE Championship: Battleground 2 event at the Singapore Indoor Stadium.  The main card, heavyweight bout bout had its ups and downs, and an illegal groin strike put the fight into the no contest category.  Read the play-by-play below.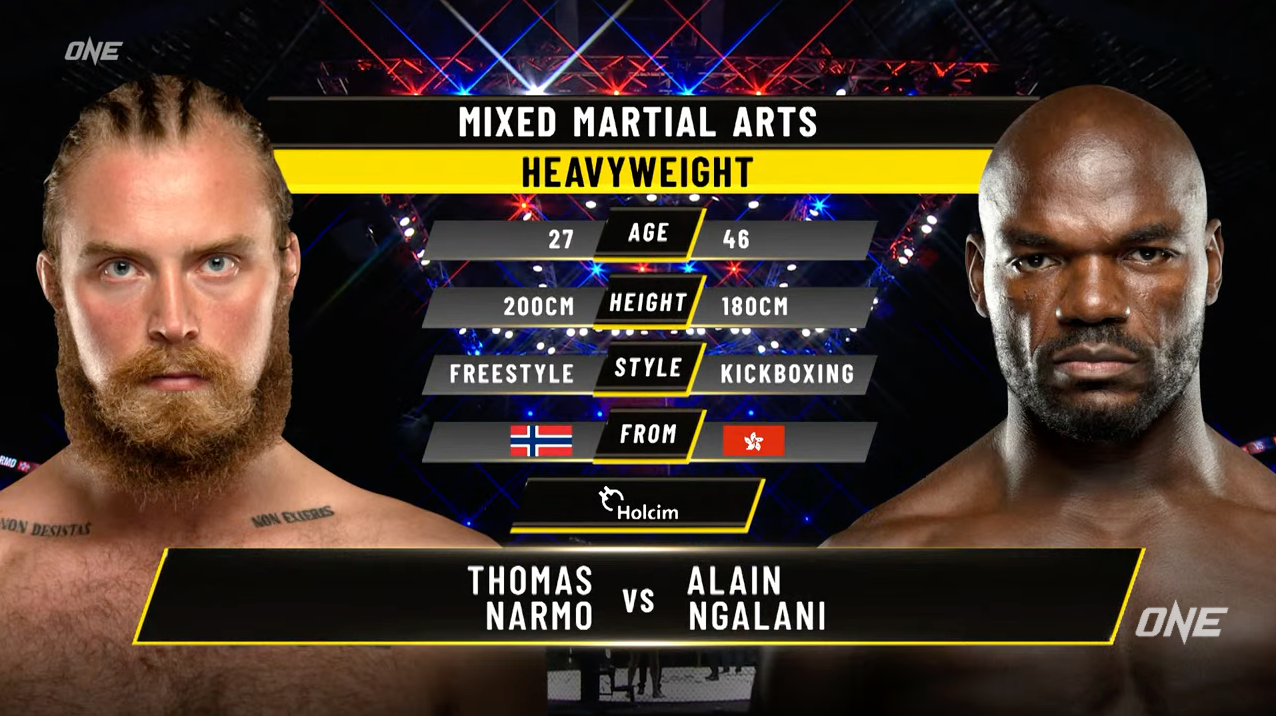 The kickboxer nicknamed the "The Panther" takes on the Norwegian hockey player "The Last Viking."  Training out of Frontline Academy and Team Narmo.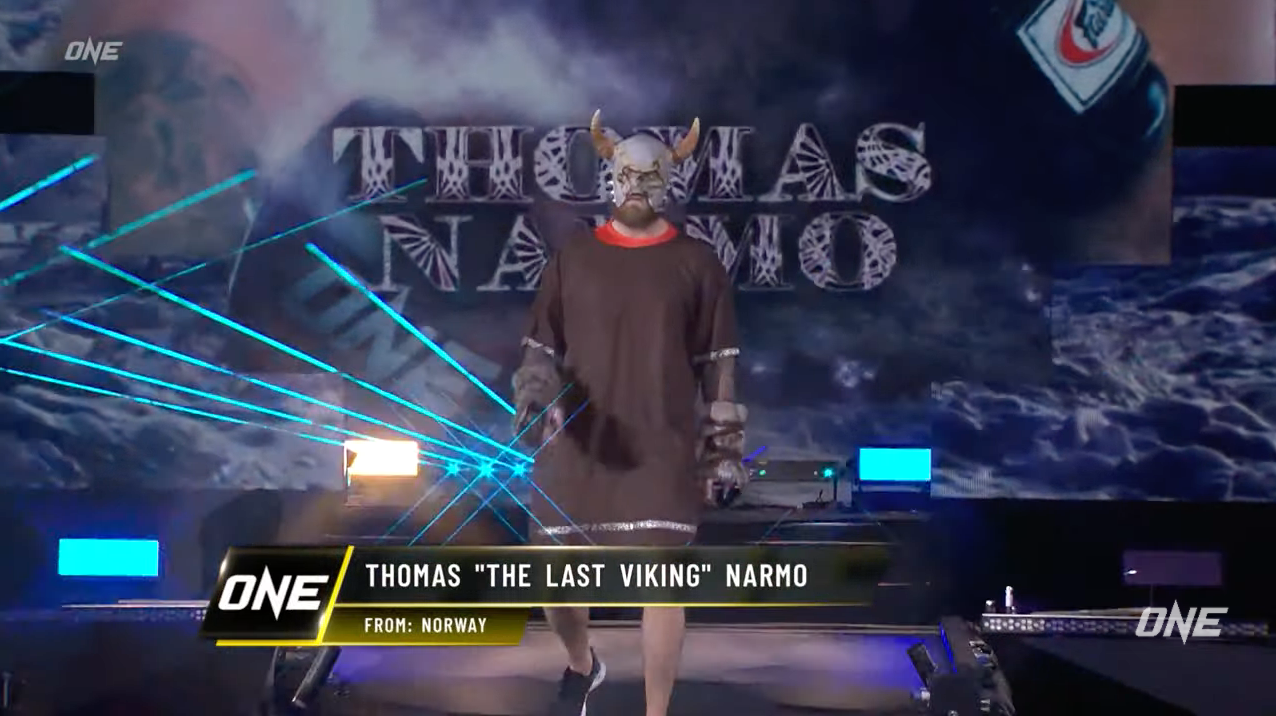 A high kick to start from Ngalani, but Narmo is so much bigger, the Norwegian easily defends.  Narmo a traditional stance, and opponent southpaw.  A kickboxing match to start with both fighters throwing kicks.  Thomas does not look afraid to be hit, and grabs Alain's head and goes into hockey punches with his right hand.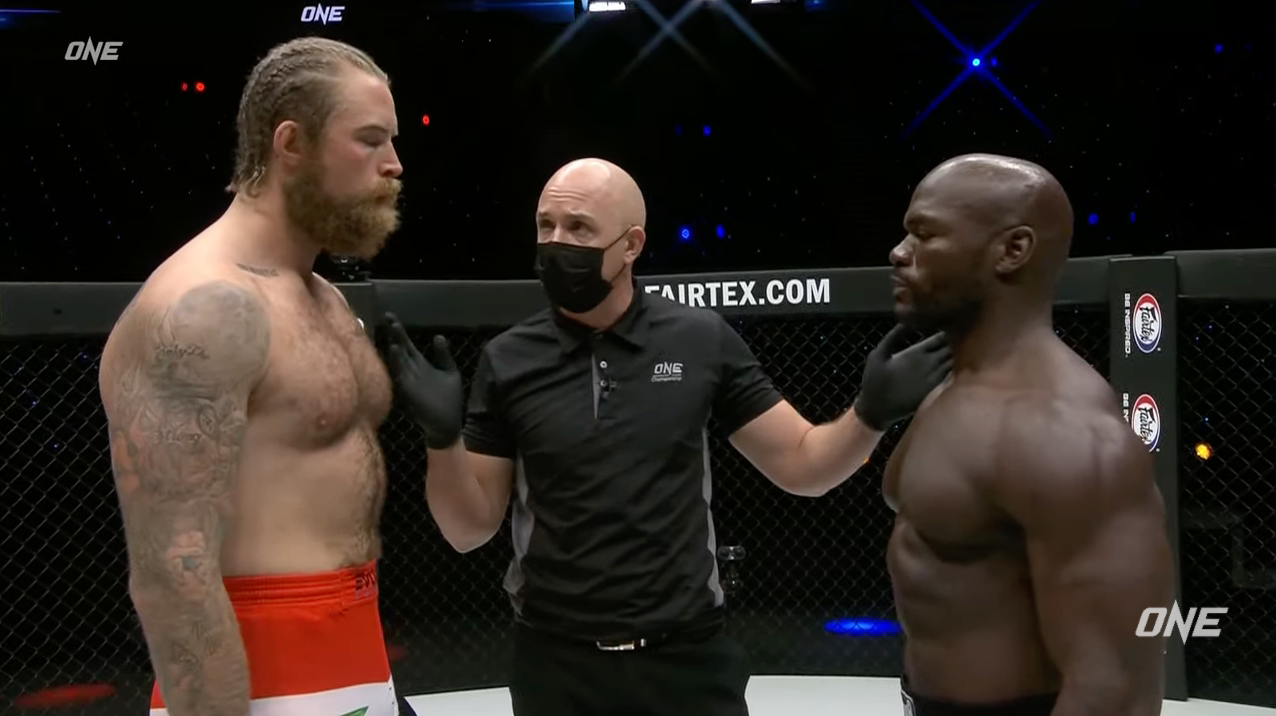 The fighter out of Cameroon a stocky fighter looking for a big strike.  Narmo pawing with his left to gauge the distance.  Both fighters exchange punches half way through the round, and looks like a fairly even matchup so far.  Left kicks from Ngalani are being defended.  A missed kick from Narmo is caught, and he falls to his back.  Alain goes to full mount then takes back briefly before Narmo powers out to his feet to end the round.  A competitive first round, but in favor of Ngalani.
Narmo defending kicks against the smaller fighter to start the second round.  The Viking decides it is his time for offense and starts chasing down Ngalani.  Lands some punches against the cage and really going for it.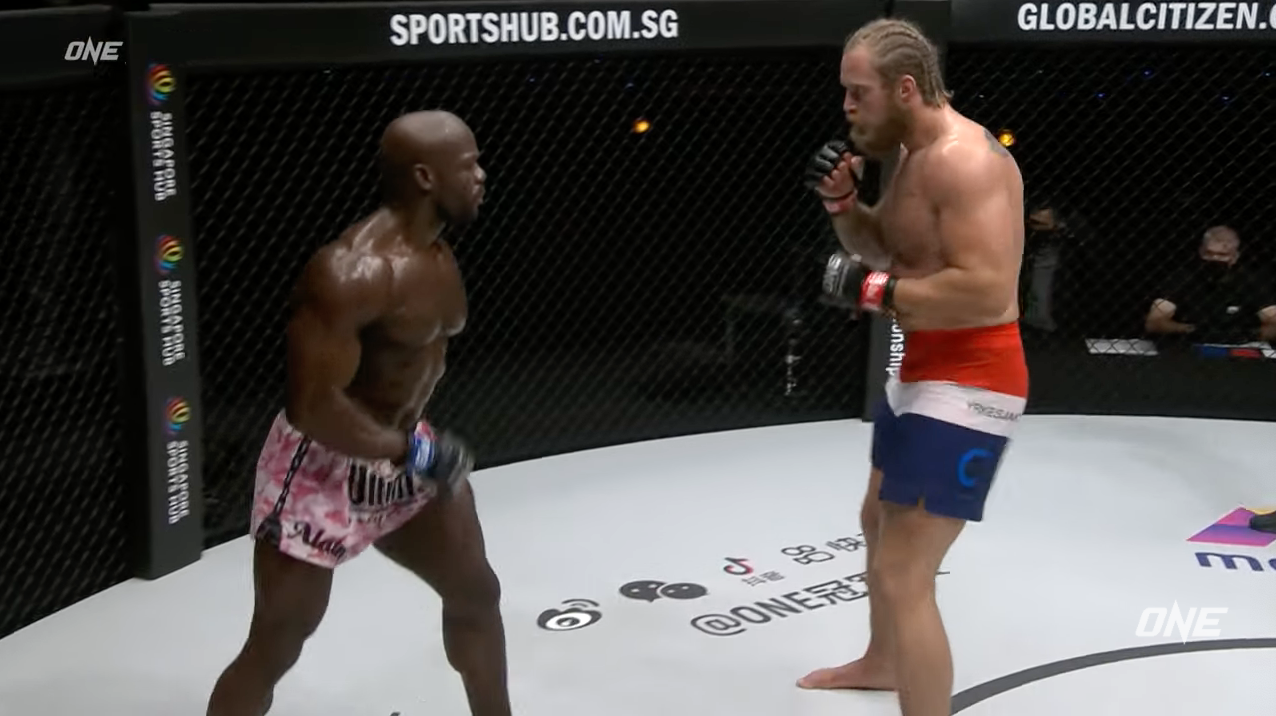 A few nice punches from Narmo!  A knee lands to the body, but the foot appears to get the groin and the fight is stopped due to the illegal blow.  A yellow card is awarded for the foul.
After a time out, Narmo is back pushing the action.  Good cardio for the big man!  Narmo lands some more kicks, and is pushing the pace.  Oh, but Ngalani lands a good right hand and Narmo stumbles backwards and falls down to his back.  To the feet as Alain refuses to go down the ground.  Narmo again goes to the ground as his kick is caught.  Narmo causually lays on his back by Ngalani keeps kicking the legs and more leg kicks until one lands in the groin.  Ouch!  Narmo is weeping in pain from that groin kick.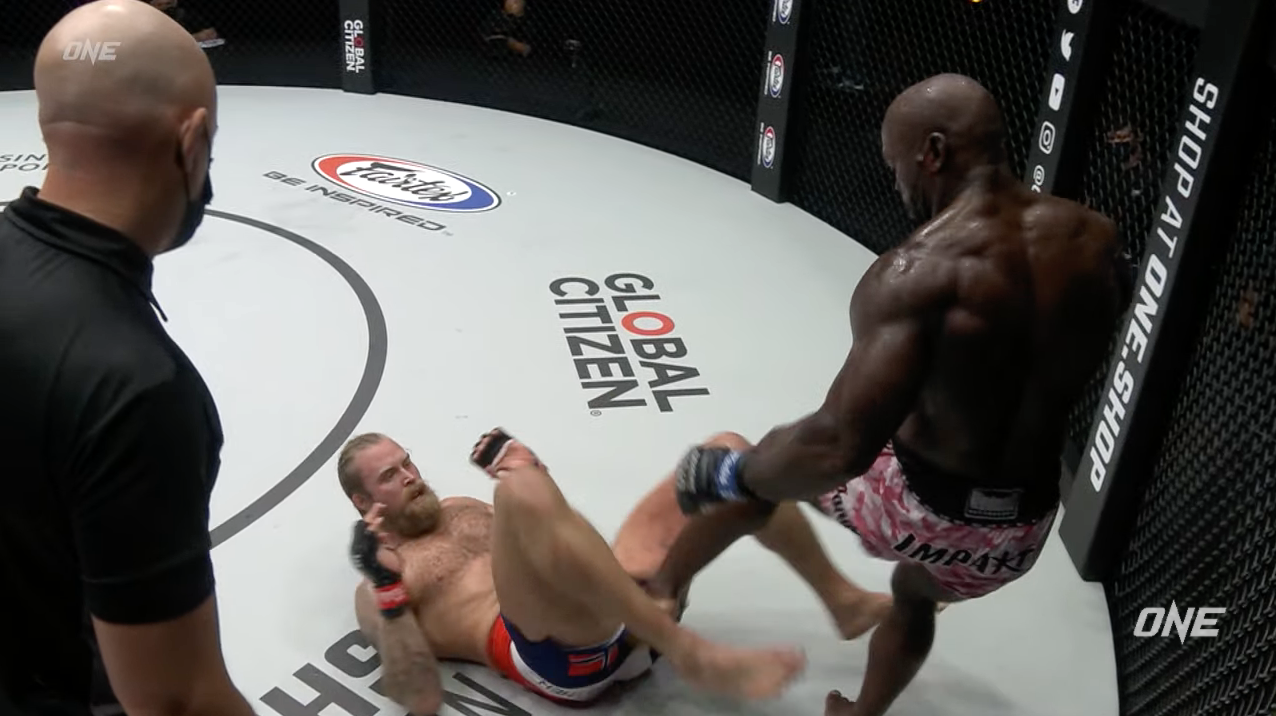 Narmo cannot continue after the groin shot, which was declared a foul.  The fight is declared a no contest.