Dane Mads Burnell (16-3) beat American Emmanuel Sanchez (20-6) at Bellator 263 in one of the most action- packed fights you will see.  It was the co-feature on the much anticipated Pitbull versus Mckee card.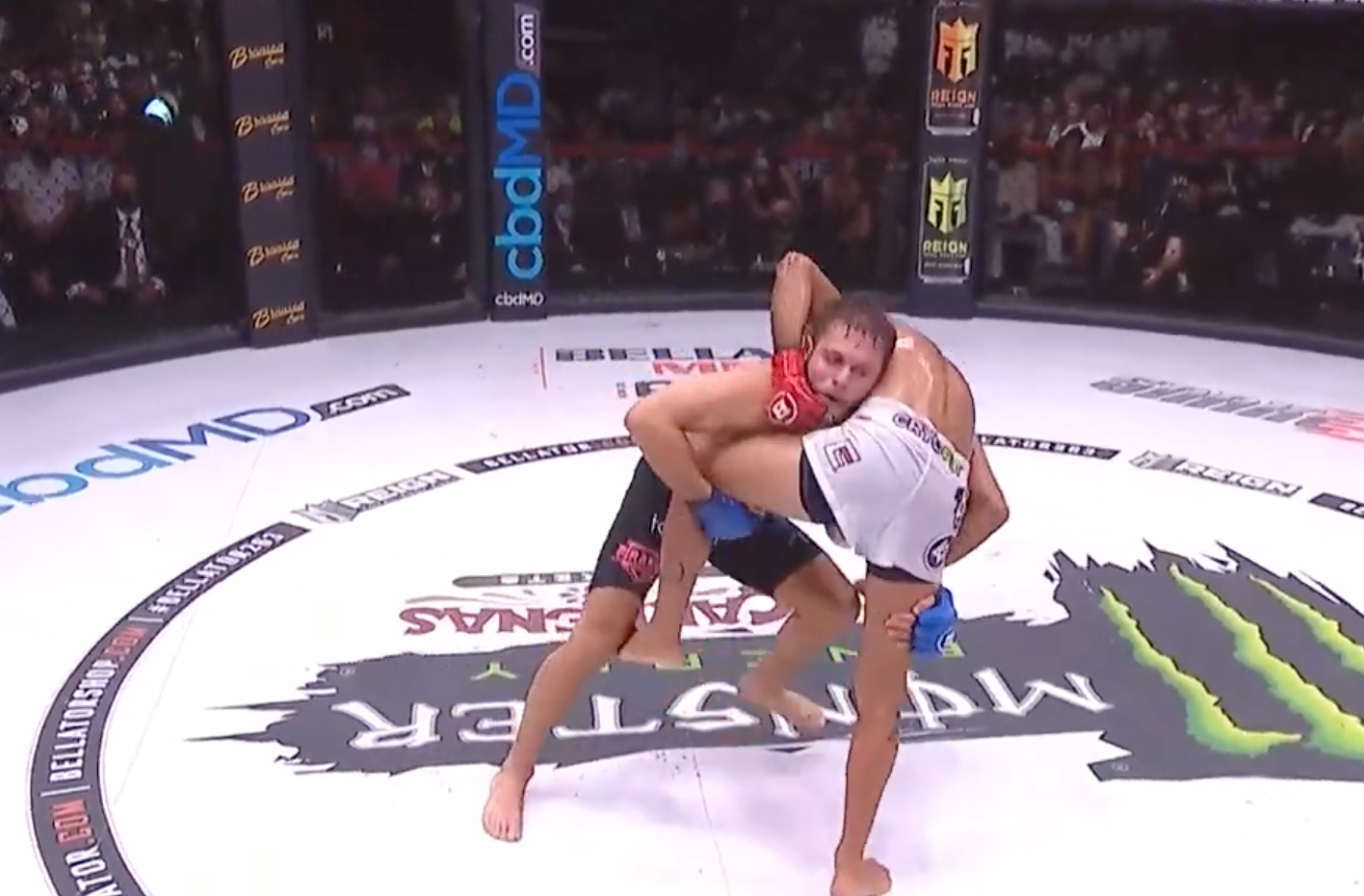 The first round saw Sanchez land 46 of 125 in a super fastest paced round that had both fighters going and and low with their punches.  The Dane landed 29 of 79 and secured two take-downs to show he can was the only fighter that could control where the fight took place.  Mads lands a few low calf kicks to start, but could not get a take-down early.  Howevever, a nice take-down with two minutes left and another to finish the round.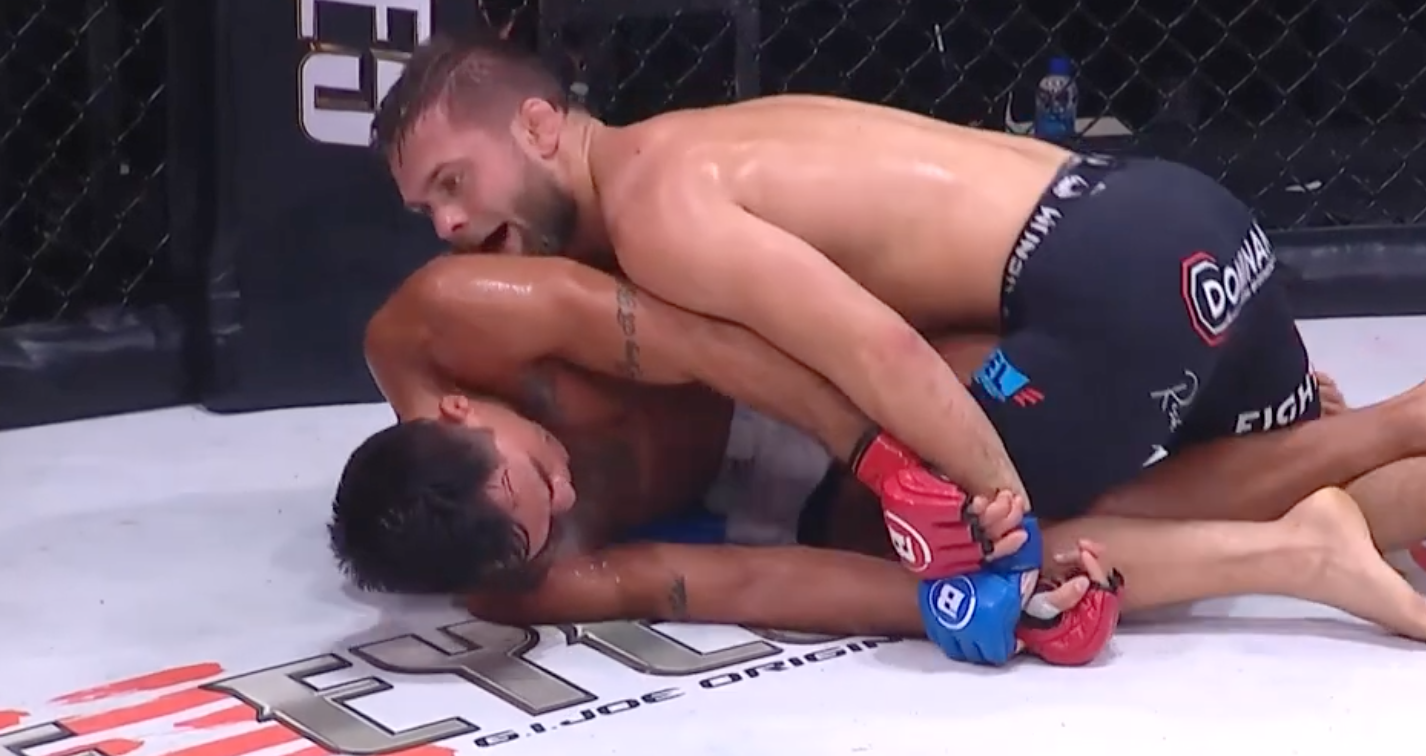 Mads looks fresh to start the second round and keeps his hands high.  What a boxing exhibition from both fighters that move thier heads and hunt high and low.  Sanchez throws in a good right elbow, but Burnell figuring out the timing here and is able to crush a left hook to the body and follows-up with a takedown 90 seconds in.
The Roufusport MMA Academy tries to pick up the pace when back on the feet, but Burnell will NOT take a step back and bobs and weaves his way back inside.  The pace is insane, and for the first time Sanchez goes for a take-down that is easily defended.  The tide is turning and Burnell is hunting down the American.  Now another take-down!  This time the Arte Suave fighter is in side control and landing some good punches and clearly winning this round.
Mads wastes little time on the feet to start the third and gets a take-down within 25 seconds, and his path to victory is here as he takes back and hunts for a rear-naked choke.  Both men are sweaty and hard to keep position, but Mads is a backpack and stays attached.  He is reversed with a rollthrough, but it doesn't take long before the black belt gets his reversal half-way through the final period.  In control, this is Burnell's fight as he lands short shots to the head from side control to the final bell.
Final Fight Stats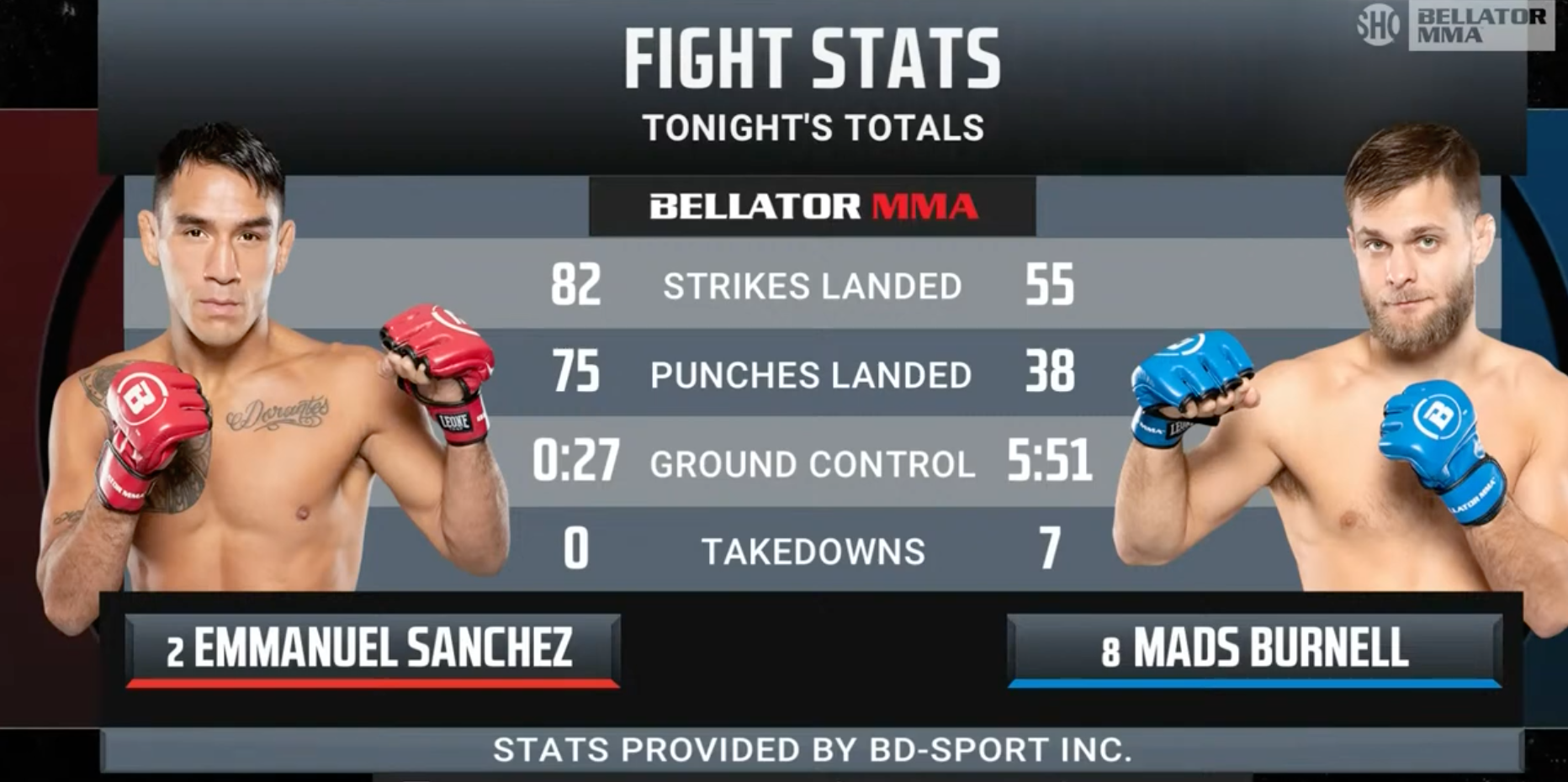 The final scorecard is 30-27, 30-27, and 29-28 for unanimous decision victory for Burnell.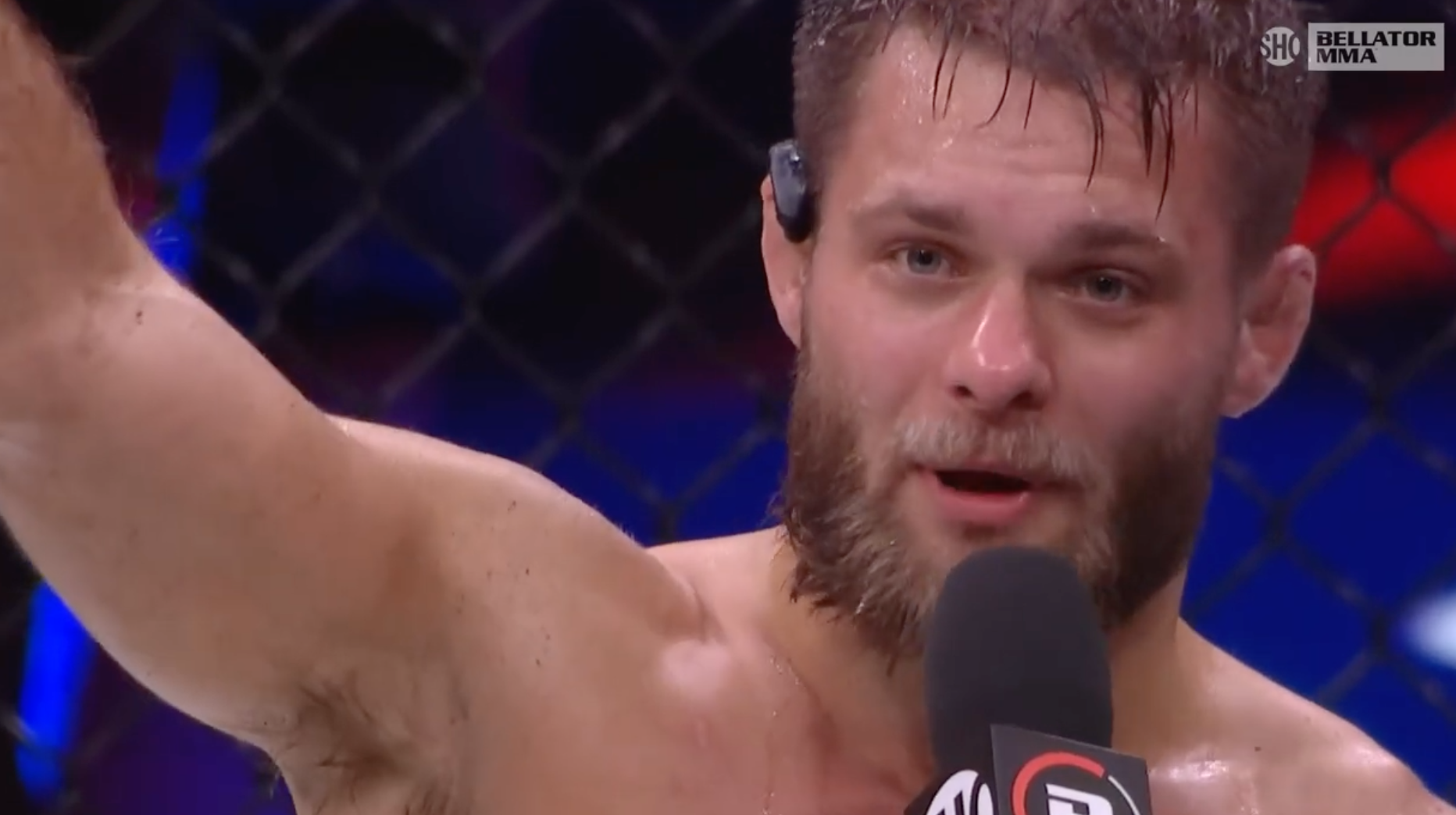 Burnell wins his 7th fighth in a row, not losing since his last UFC fight in 2018.