Swede Andreas Gustafsson (3-0) remained undefeated with a big win at Austria FC 10. The undefeated middleweight took on UFC veteran Amilcar Alves (18-18) and finished him in the final round, dominating throughout to get the win.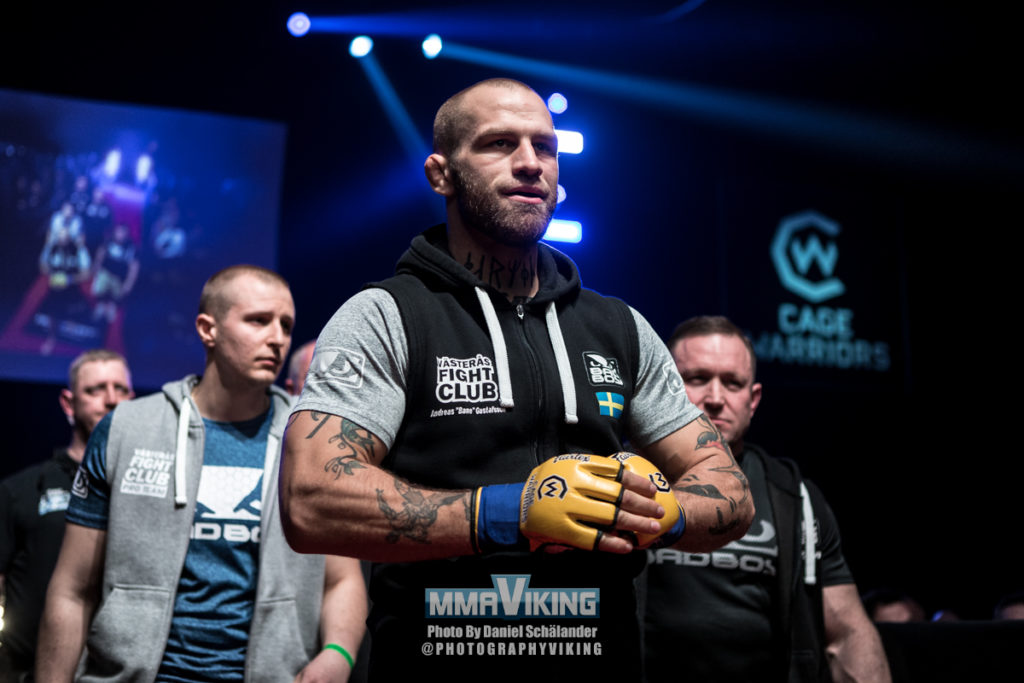 The first round saw the Västerås Fight Club fighter put Alves on the back foot and press him up against the ring before getting the fight to ground. He looked to have almost lockin a submission but Alves managed to escape, bringing the fight back to the feet. The strength and wrestling of Gustafsson was far too much for his opponent, as went on to dominate the entire round.
The second round began with Alves looking to strike. Gustafsson quickly shut that down and returned to grappling his opponent. On the ground it was all Gustafsson, as he maintained control of the fight. Whilst trying getting back to his feet, Alves almost caught the leg of Gustafsson but was unsuccessful in locking in any submission. The round ended with Gustafsson in control on the ground after securing another takedown.
The final round was much more of the same, Gustafsson was just too much for the experienced Alves. He controlled the round in side control where he rained down punches forcing Alves to give up his back. From there Gustafsson continued to knee to the body and strike to the head until the UFC veteran submitted to strikes.
This win makes it three stoppages in a row for Gustafsson who called for a title shot following his win. You can watch the full fight for free here.