Finnish strawweight Minna Grusander (3-1) stated her desire to face unbeaten Icelander, Sunna Davidsdottir (3-0) and step into the top women's promotion. "A pro MMA bout between two IMMAF champions would sure be interesting! For me and Sunna, it would even be the perfect timing right now that we both have had a few pro bouts but not too long time from the amateur years either." says the FinnFighters Gym fighter to MMA Viking.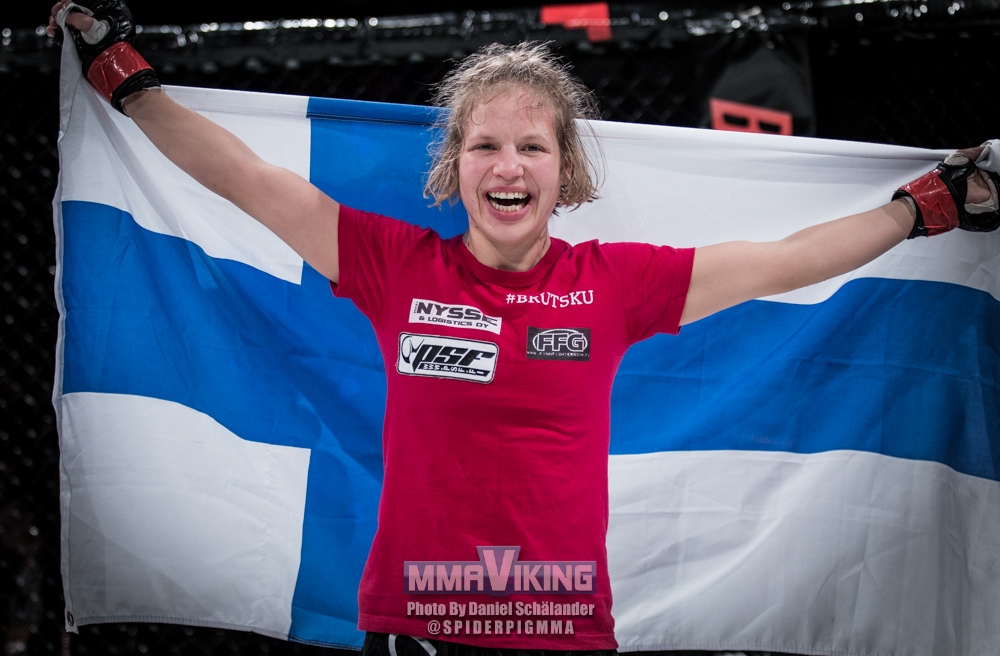 Grusander returned to winning ways in April at FNF 14, stopping Tiia Kohtamaki in the third round in Turku, Finland. She turned professional after winning the IMMAF 2015 World Championships in Las Vegas and has one sole loss, at Pancrase 284 against unbeaten Japanese strawweight Syuri Kondo.
"It's been nice to see Sunna finishing her amateur career as an IMMAF champion as well and building her pro career at Invicta. Based on what I've seen from her at the cage and heard about her on MMA media and social media, I have a solid respect on her. It's not like I'd be shouting for some huge beat downs or crushing anyone's clean records or anything – which I'd never. it's the fact that here's a match-up that would get on highest placings on the fight of the year listings and provide a nice showing for today's WMMA from two near-future stars on their own rising."
Sunna Davidsdottir recently won her third consecutive fight, defeating Kelly D'Angelo at Invicta 24 by unanimous decision. She also turned professional after winning the IMMAF 2015 European Open in England at flyweight. The Mjolnir MMA star was the first professional female fighter from Iceland.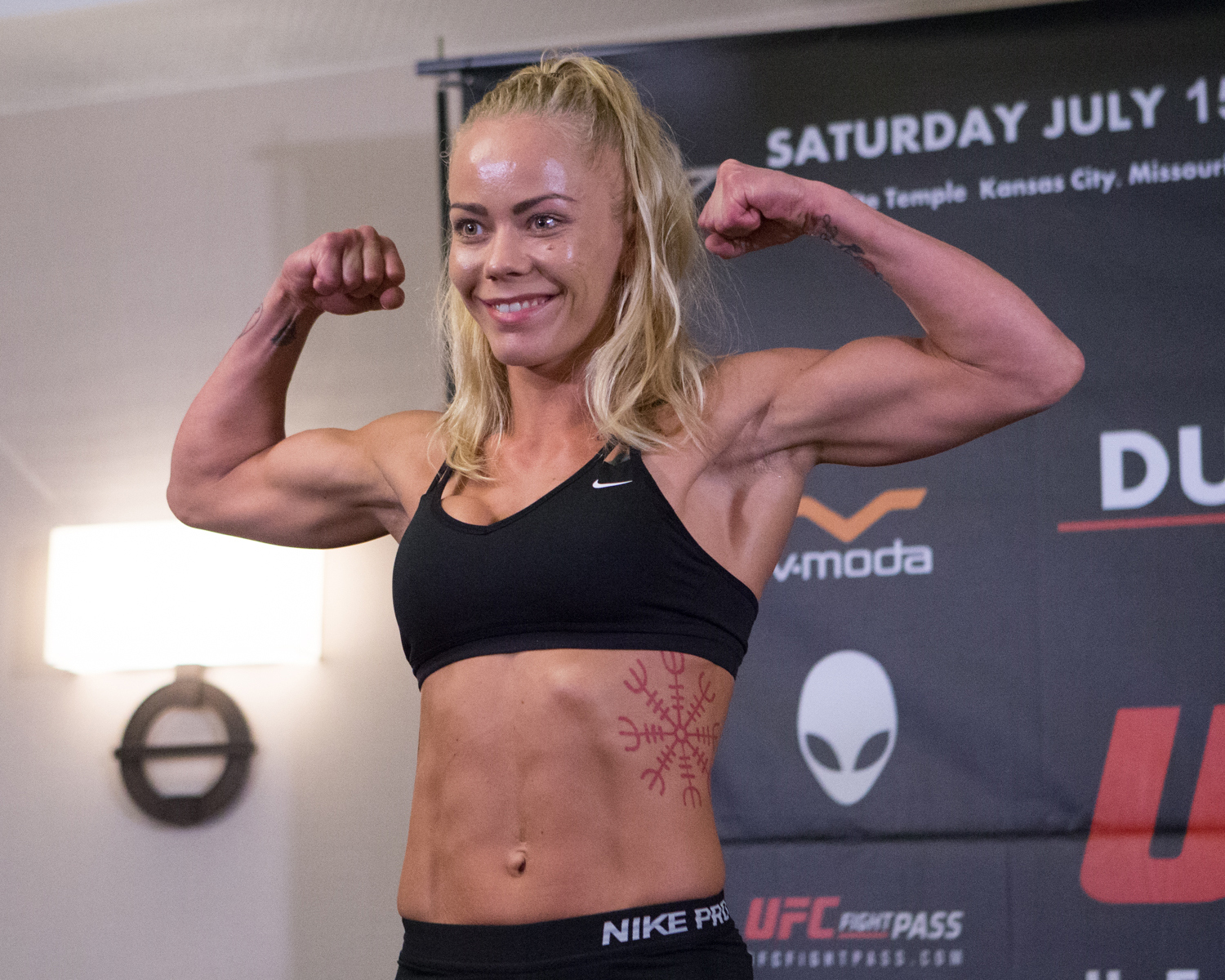 Norwegian Celine Haga (10-14) was also mentioned as a potential opponent for Grusander. Haga lost on her Invicta debut in January by decision to Amy Montenegro in controversial fashion. She had a difficult start to her career, going 1-12 fighting mainly under the Jewels promotion in Japan.  Haga has since gone 9-3 and competed in America, Spain and Ireland.
"And back to Celine and Sunna in Invicta… We (as my team) haven't really got in touch with Invicta, where these two seem to be safe from me, at least for now. Of course there's always other ways to shake the rankings as well, but it would be a lie to say that I wouldn't be truly interested on facing these to co-Nordic ladies rather sooner than later."
Note: Ryan O'Leary contributed to the article.