Patrik Pietilä (8-4) will make his M-1 debut on the upcoming M-1 Challenge 82 at the Hartwall Arena in Helsinki, but instead of the planned opponent of Yazid Chouchane (5-1), the Finn will now face another French fighter in Arnaud Kherfallah (3-1).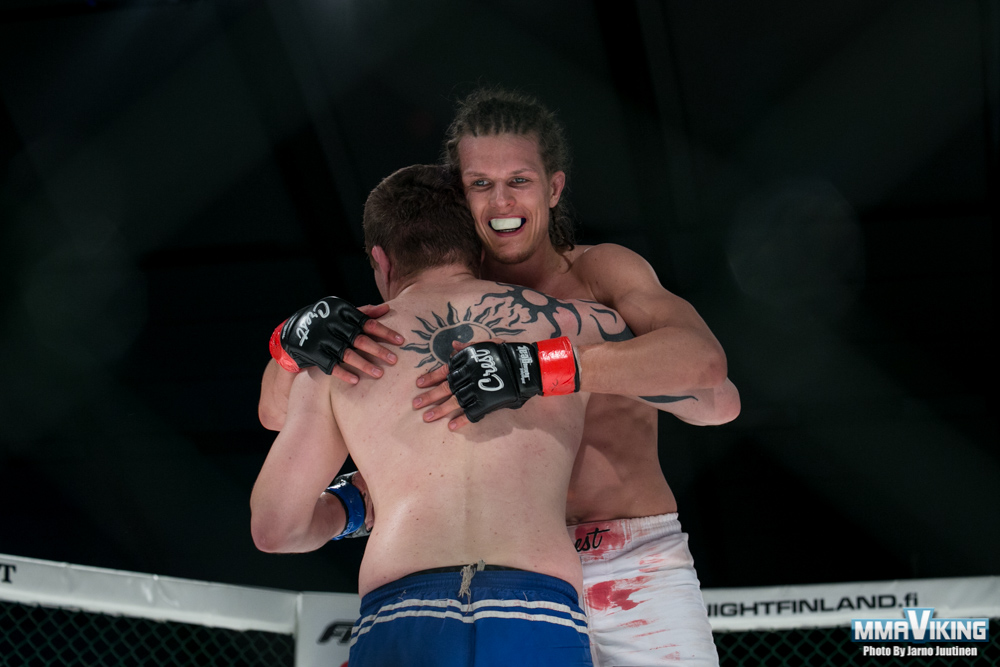 "I've got a nice win streak but i wanna fight some really good guys not these punks" says Pietilä that will be going for his 5th straight win. He was last in the cage against Ville Yrjola at FNF 14 in May.
Saturday, Pietilä will join fellow Finnish fighters Marcus Vänttinen, Mikael Silander, Janne Elonen-Kulmala, and Juho Valamaa on the M-1 promotions card that hasn't been in Finland in 10 years.
The Lahden Gentai / Primus Fight Team's French opponent was on a three fight winning streak before losing a unanimous decision at Octagon Fighting Club 16 in November.
"I would like to take lightweight title to Finland" says Patrik about his goals with the promotion.