Superior Challenge put on one of the best Nordic cards in recent memory, stacking local UFC veterans such as David Bielkheden and Papy "Makambo" Abedi in the main and co-main events, a high-level viking matchup of Juho Valamaa and Zebaztian Kadestam, pro debuts of Marthin Hamlet Nielsen and Rostem Akman, and a retirement fight from Thomas 'Moon Lee' Hytten earning the show the 2017 Nordic Event of the year.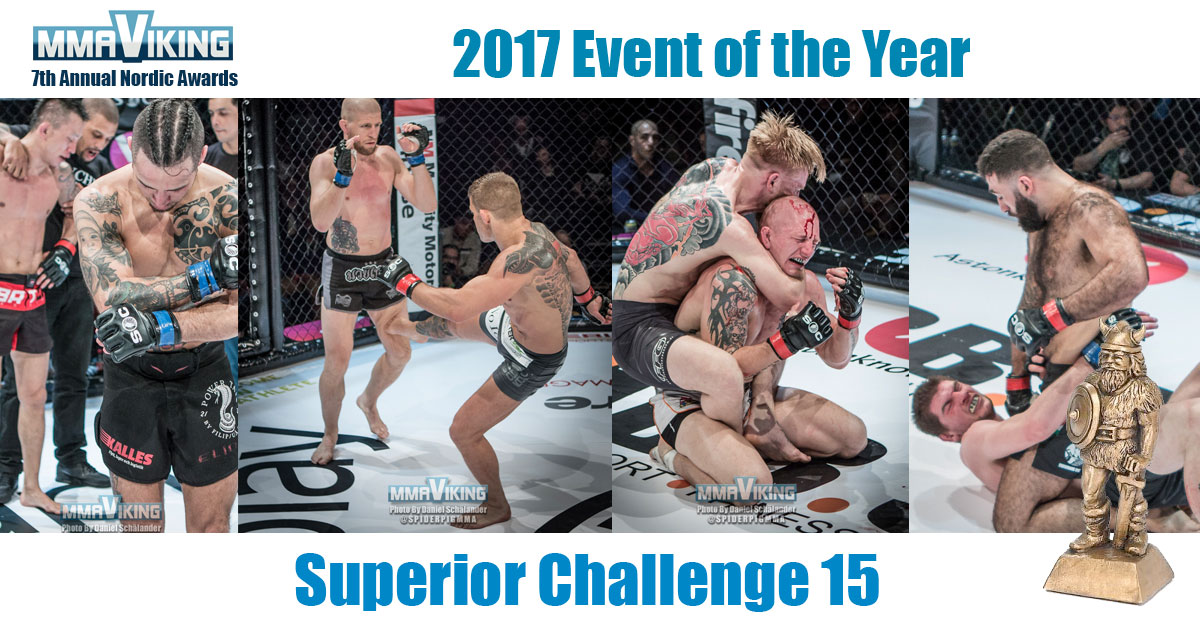 The April 1st card at Eriksdalshallen was a packed house.  Anticipation for the card was high with so many prominent fighters, with Vikings representing Sweden, Denmark, Finland, and Norway.
Norway's Ole Magnor stepped up on short notice and tried to take out Rostem Akman, but the debuting Swede landed a barrage of punches getting a TKO stoppage in the second round.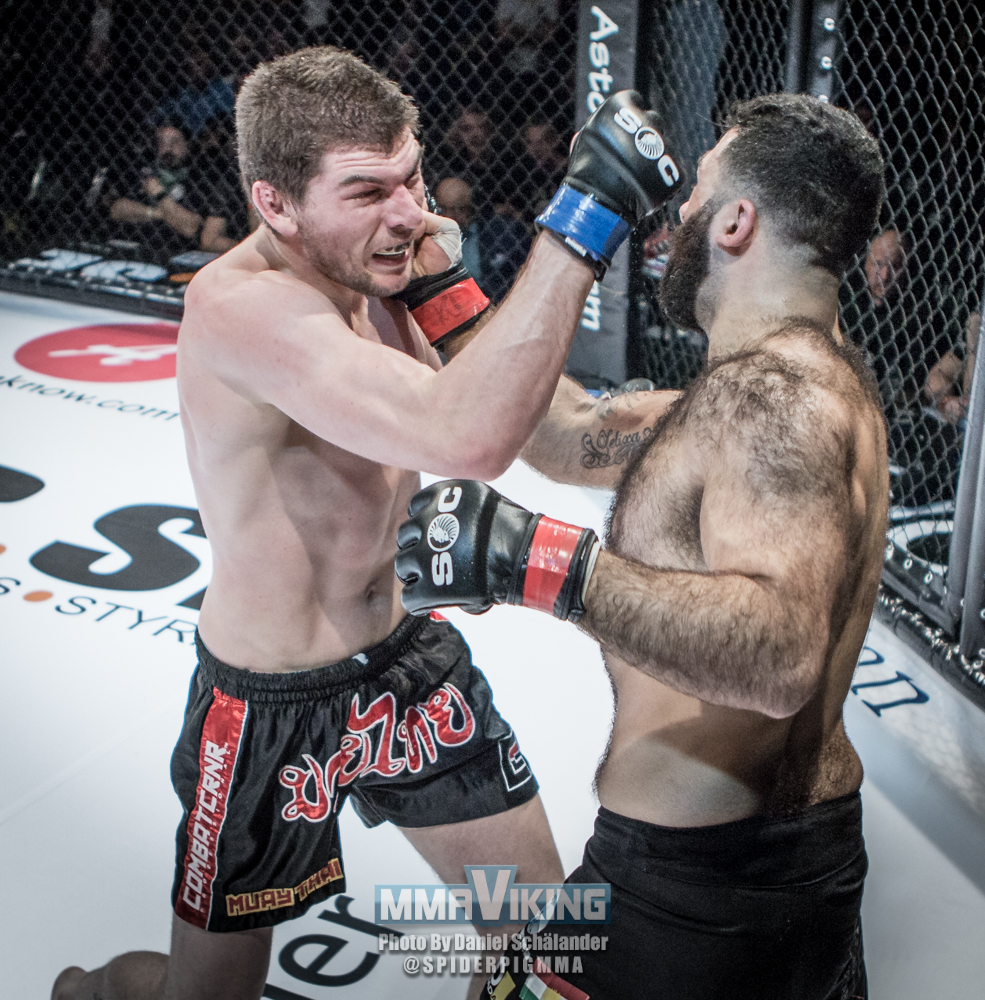 Marthin Nielsen was ready to show that his wrestling pedigree would translate to MMA, but Zvonimir Kralj came to fight and landed some powerful kicks before the Norwegian landed a big right hand in the first round forcing the referee to jump in.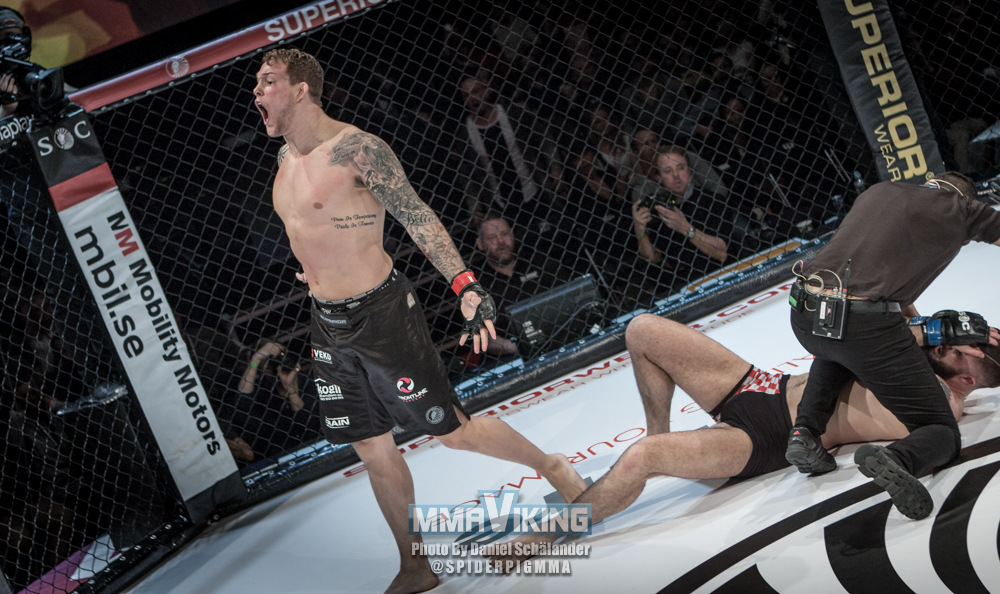 Oliver Enkamp took care of business against Frodi Hansen, and with the win got his call up to the UFC just a month later.
It was Thomas Hytten's retirement fight, and Umeå's Fernando Flores gave him a solid 15 minutes of action leading to a unanimous decision for "El Toro."  It was a respectful Renyi fighter that helped Norway's Moon Lee leave on a high note, even with a loss.
After dogging some powerful kicks and punches from Kadestam, Finland's Valamaa was eventually able to take the fight to the ground and finishing with a rear-naked choke, silencing the rowdy crowd that came to support the local Swede.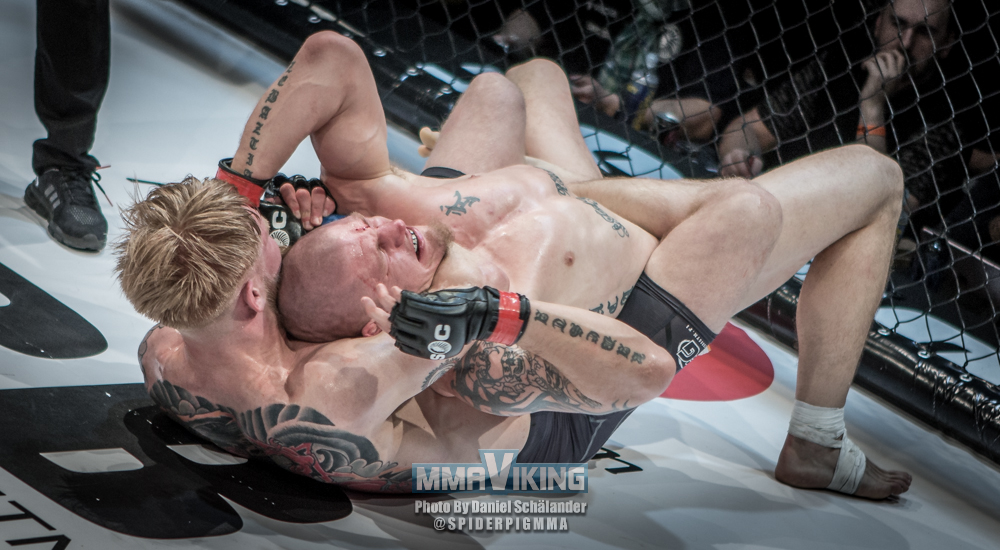 There were also three title fights on the card, with Martin Akhtar submitted quickly in the first round to Kevin Petshi. Simon Sköld submitted Japanese fighter Juntaro Ami in the first round to get the crowd in a roar.
Bielkheden and Djursaa faced each other in a battle of Nordic MMA pioneers. Both fighters came in fantastic shape and came to fight. Djursaa landed some good shots and so did David, when the third round started the Lumberjack stepped up and landed a huge kick. Both fighters thought the won the fight before the judges announced Buster as the winner to retain the belt.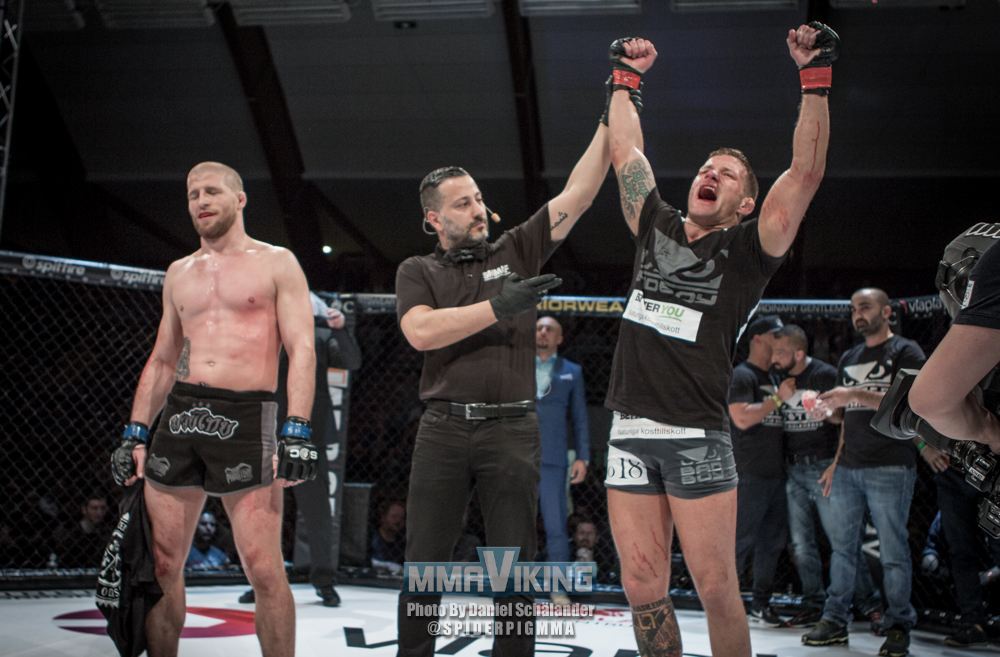 Dylan Andrews came all the way from New Zealand to rematch Stockholm's Papy Abedi. Instead of the UFC, this time it was the main event of Superior Challenge 15, but the result was the same. It was a brutal KO stoppage with a head kick KO to end the fantastic card.
Previous winners include:
• 2016 : EuroFC 01
• 2015 : Battle of Botnia 2015
• 2014 : Superior Challenge 11
• 2013 : Superior Challenge 9
• 2011 : Fight Festival 31
Check out a complete listing of all of the awards since 2011.