Elite wrestler Marthin Hamlet Nielsen (1-0) showed that he won't back down from a fist fight in his pro debut. "No surprises. I knew he will start with some kicks, but I got to say he has good reach on those legs." says the Norwegian about his tough scrap versus GBG MMA fighter Zvonimir Kralj (1-3) at Superior Challenge 15 in Stockholm.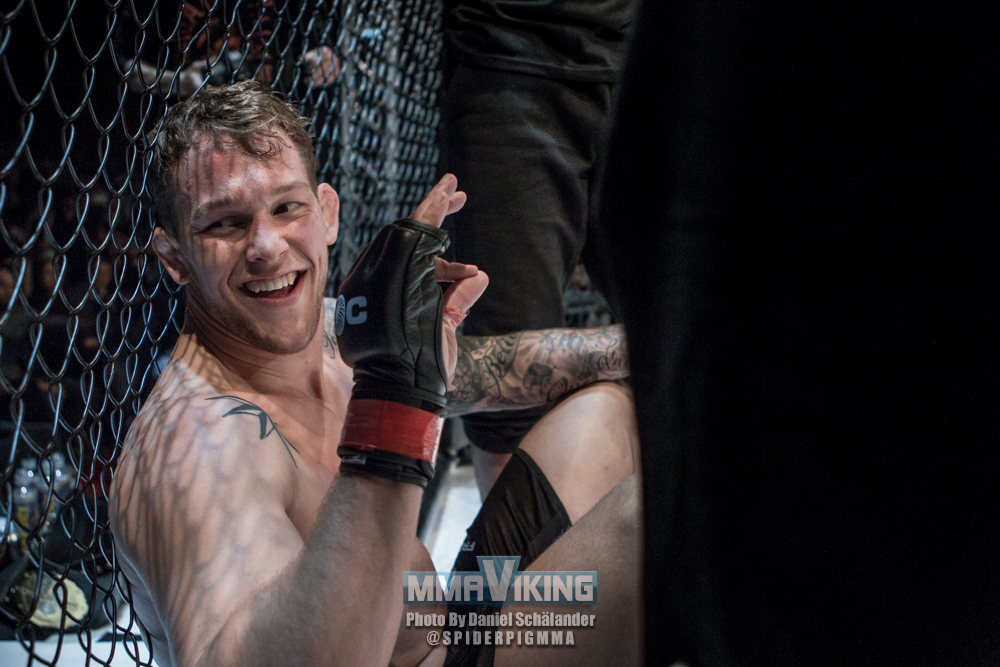 "I learned a lot, but the most important lesson I learned is to have more head movements and better guard from the distance. I will start working on this directly." says Nielsen looking back the tough fight versus the BJJ SM Gold winner.
"I really looking forward to my next fight to show big improvements. I also got confirmations that I have some good power in my hands." – Nielsen
In the end it was a chaotic and violent ending to the fight with Kralj landing a solid headkick, then Nielsen firing back with a powerful right hand dropping Kralj with the referee jumping in immediately after. "It's not up to me, but I think the referee saved him from unnecessary punches." says Nielsen about what many cageside fans thought was an early stoppage. "I don't think about it."
The Norwegian battled in the cage with the Sweden based fighter, and it looks like the competition will continue. "I talked with him and I will go more to Gothenberg to train with GBG MMA. I lived 4 years there and love the city."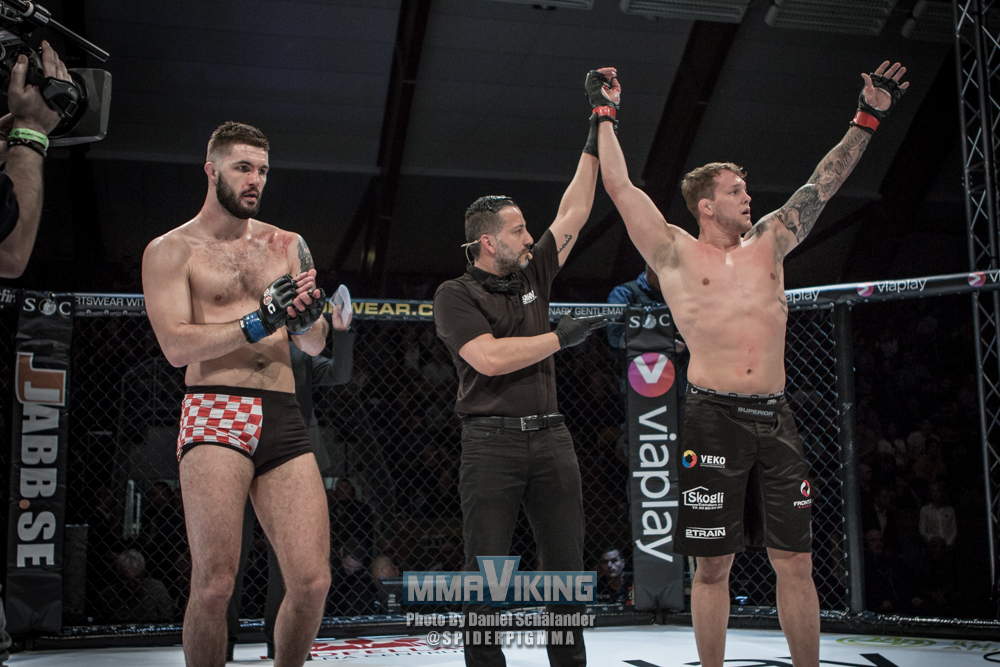 "I am looking for a fight in early July. I'm back in training to make improvements." says the wrestler looking to get back in action.