Norwegian Marthin Hamlet (7-1) won his PFL debut against Dan Spohn (18-8) on the PFL 2021 #2 card in Atlantic City, New Jersey.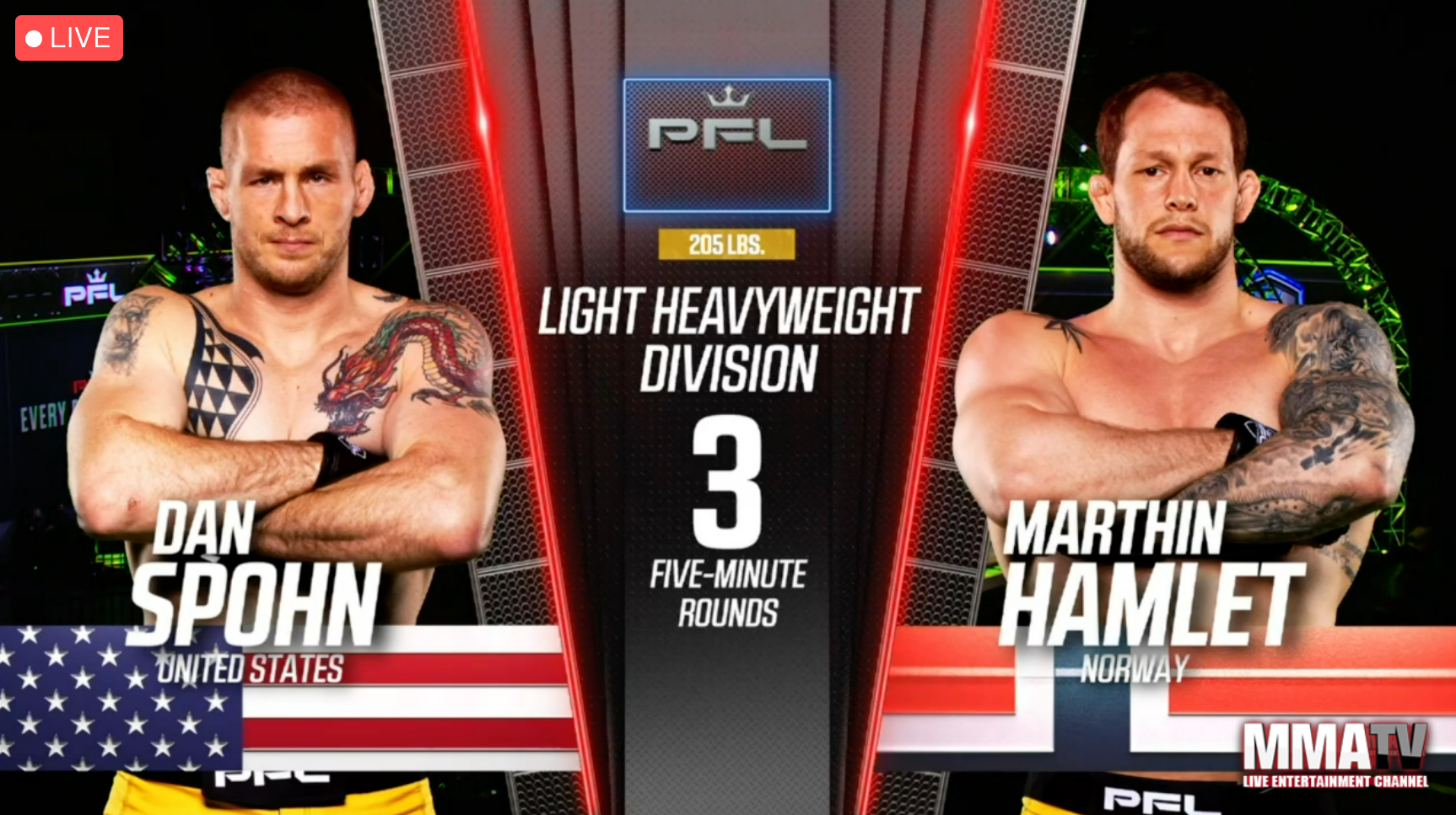 Marthin just bulldozes his way to take-down Spohn  to start the fight.  Inside the guard, the Norwegian is landing some inside punches as the American protects himself and seeks for openings.  But, Marthin controlled that whole round.  No major damage, but round 1 to the wrestler.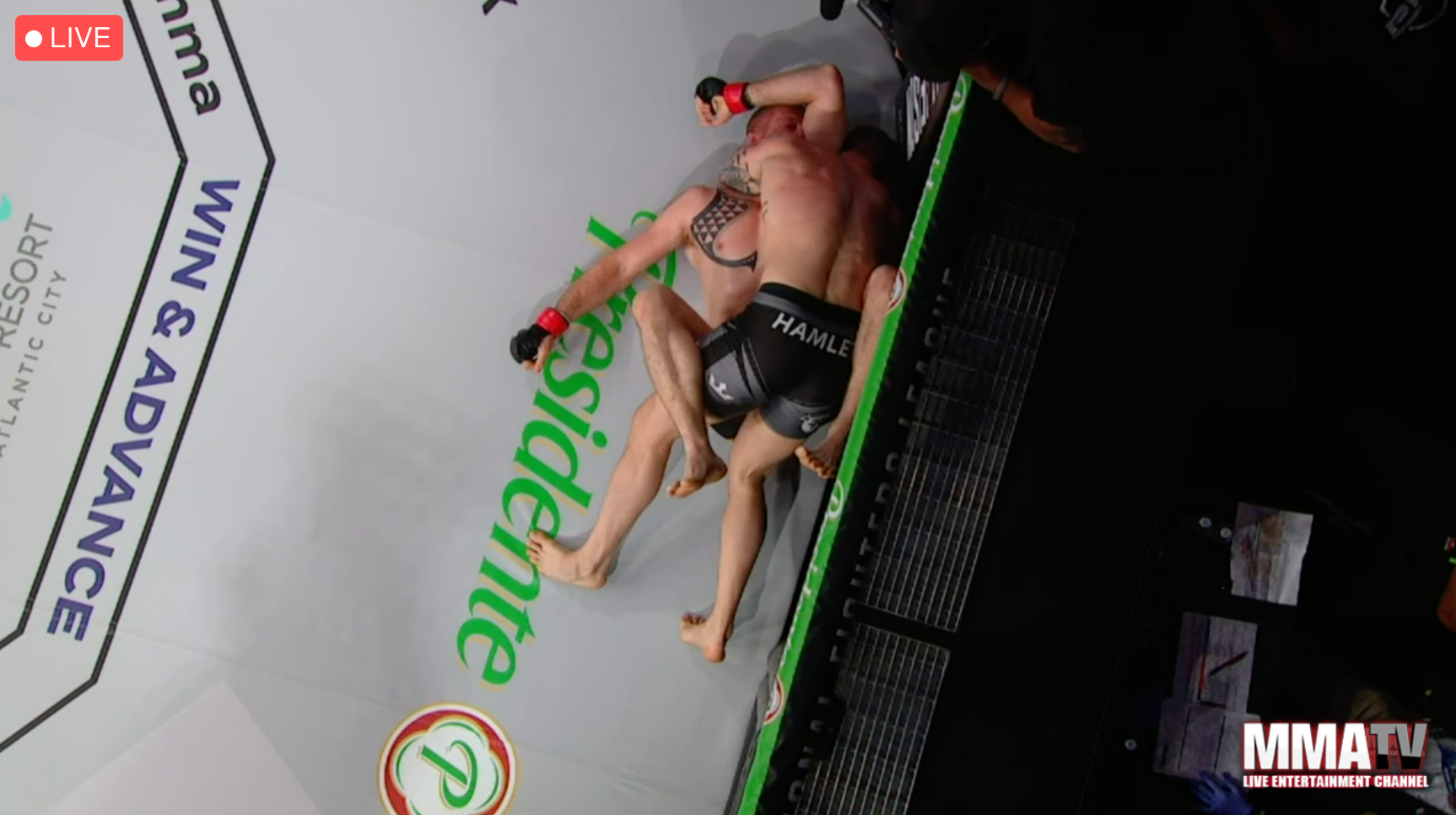 This time the Norwegian grabs a single leg, and finishes a take-down in less than 10 seconds.  He is in closed guard, but catches the American in a head and arm choke.  Marthin squeezes, and shortly after puts the the PFL vet to sleep!  It is all over at 52 seconds into the second frame.
It was the first night of the night for the second card of the regular season of the Professional Fight League card.
"I'm very, very happy" with 5 points added in the regular season for the finish in the second round.