Thomas Robertsen (9-4) beat Vaclav Mikulasek (7-8) in Brno, Czech Republic at Oktagon 23.  It was the final fight for the Norwegian.  "I have done a lot for this sport and am grateful for my career.  I want to be a family man."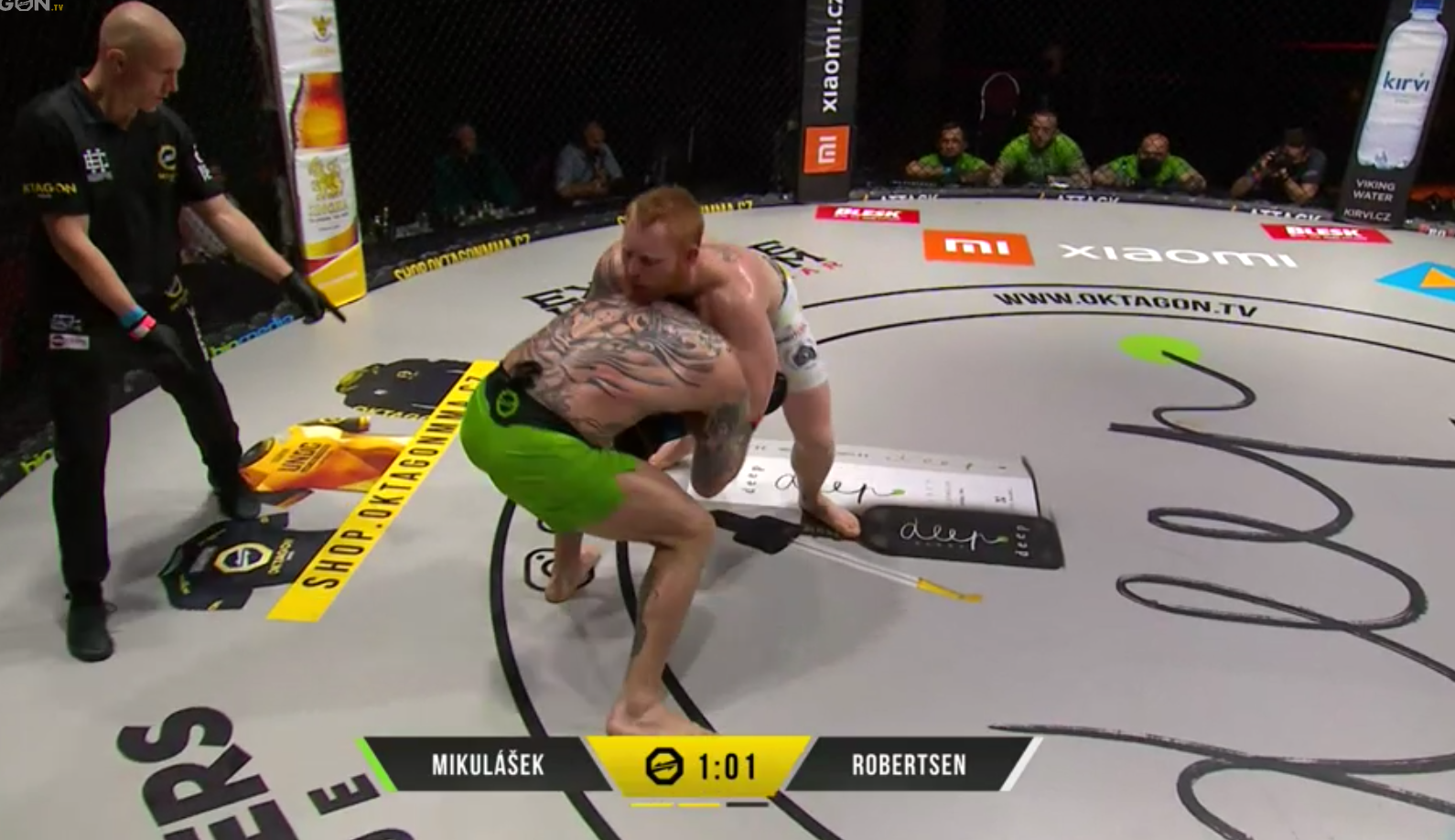 Good body kick from the "Saint" to start the bout that sends Mikulasek flying to his butt after a powerful one to the body. It's a small cage, and Vaclav has taken the center. The Norwegian visibly a smaller opponent using movement, and a variety of kicks to score.  An impressive attack so far. A right high kick to the face is the most visually damaging of the round.
Opponent landing a good left jab, and looking for a big right hand to stop the unpredictable attack of Thomas in the second.
Robertson again attacks with kicks, but surprises with a take-down mid-way through the round. The Norwegian moves to full mount! Vaclav is up, but Robertsen lands a brutal left kick to the liver and then attacks with punches and knees….and looks to push Mikulasek to a stoppage. He is tired, and the Norwegian is surging! A take-down at the end of the round and Vaclav is still down in between rounds, and does not look like he wants any more.  It is all over!  TKO for Robertsen in his retirement bout.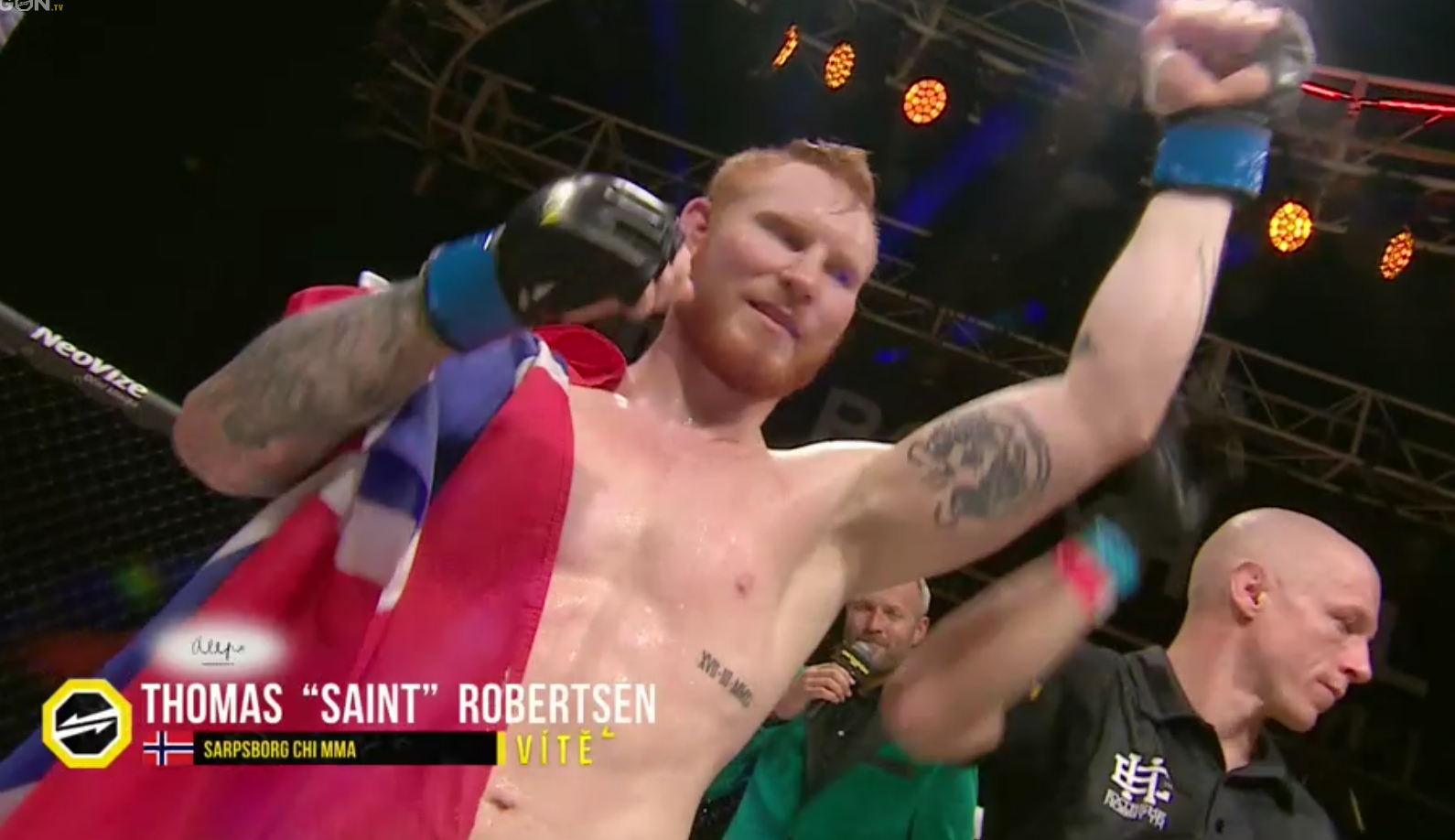 "He is a tough guy. I worked on lot with kicks." says Thomas about the game plan.  The Sarpsborg Chi Kickboxing & MMA says "I want to get out before I get injured…. perhaps teach more." as he is pressed to confirm his retirement.  The 31 year old has finished his impressive career with 9 wins and 4 losses.