Jack Hermansson (22-6) came back to win the second and third round to beat Edmen Shahbazyan (11-2) at UFC Fight Night: Font vs. Garbrandt.  The "Joker" won 29-27 on all three cards in the middleweight showdown at the UFC Apex in Las Vegas, Nevada.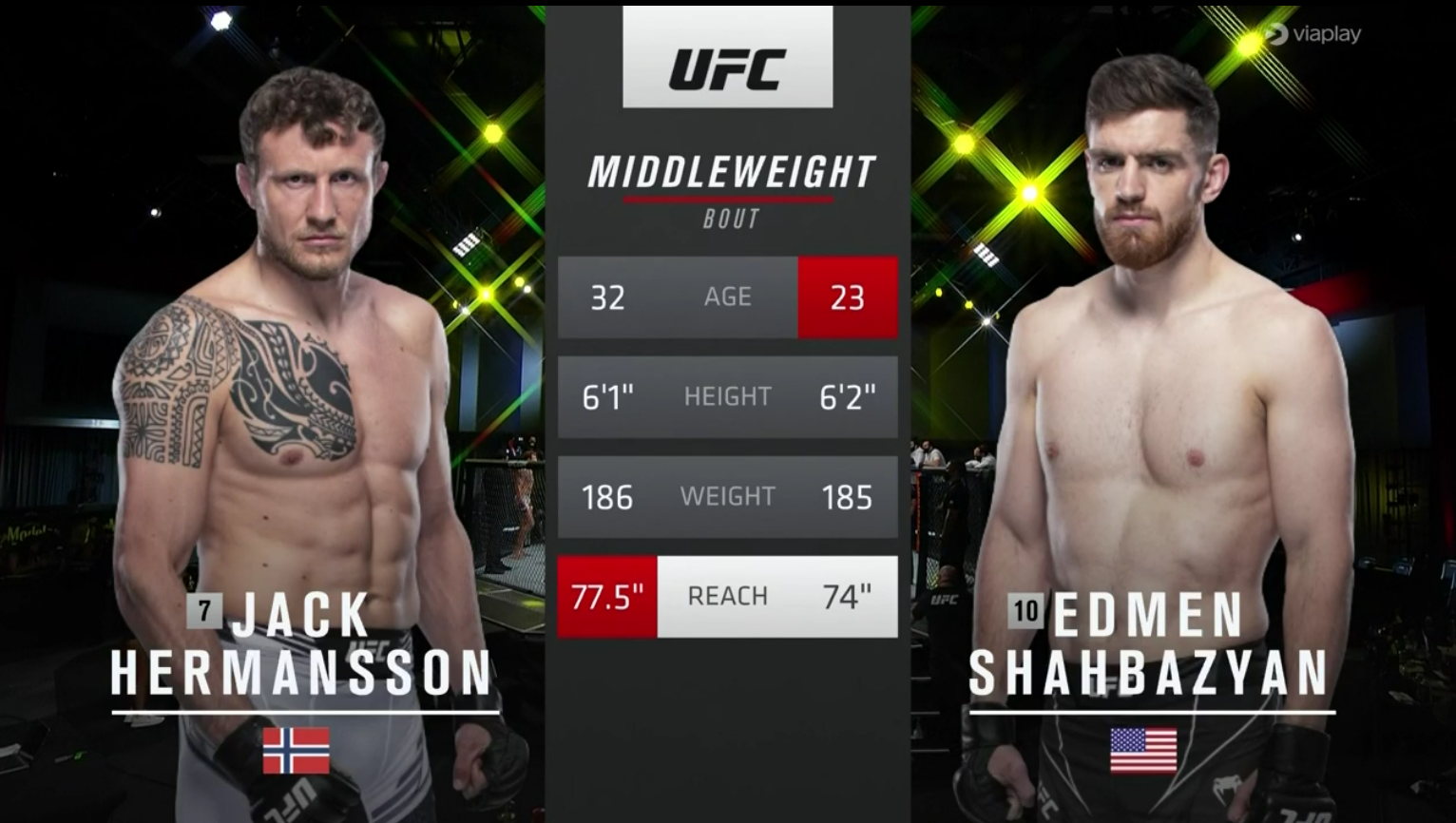 The #7 ranked Swede revealed that he tested positive for COVID 19 just two weeks ago, moving the planned fight back one week.  Jack got hyped as Bruce Buffer introduced him in the pre-fight to face the #10 ranked opponent.
A good leg kick low from Jack to start.  Shahbazyan pushing forward and landing some straight punches, while Jack covers up.  Hermansson shoots a double-leg take-down, but no penetration and easily defended.
The Californian fighter is landing the better punches here mid-way through the first round.  Another take-down defended, and an uppercut on the exit from Edmen.  Jack getting hit cleanly, and does not seem sharp.  Good calf kick from Jack, but in return gets hit with a clean combination.  The Frontline fighter pushes forward at the end, but not enough to win the first.
Jack gets in the clinch right away, and drops down to finish a take-down int he second!  The Oslo-based fighter on top just 30 seconds in.  As Jack was looking to move in full-mount, Shahbazyan is out.  But Jack jumps back in the clinch, and Edmen is looking for a guillotine himself, it's tight, but Jack jumps his body to the other side and gets side-mount.  Some good punches from top and in full control.  Jack looking for full mount again, and the same result as he is reversed.  Hermansson on his back as the round ends, with Edmen landing some good shots, but should not be enough to steal that round.  Third round should decide things here.
Jack moving forward, and in on the legs.  A double-leg finish and Jack on top!  The 3rd take-down of the night for the Swede that is landing short punches.  Jack in full control and mounting points in his favor.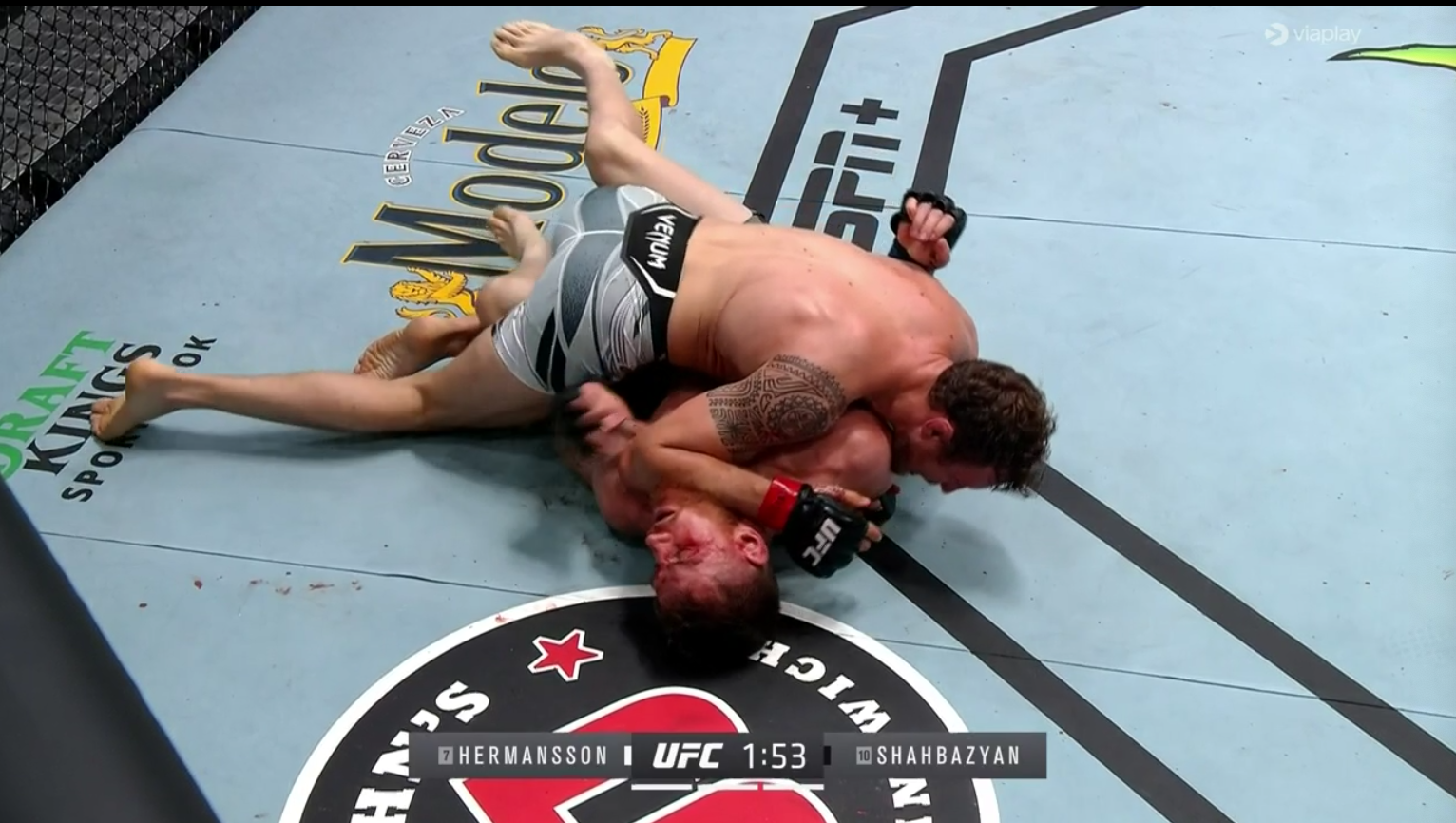 Hermansson with some right elbows to the face.  Another and another and another elbow.  This should be a 10-8 round.  BIG round for Jack!  Shahbazyan is just beat up and not going anywhere.
Into full mount for the last few seconds and Jack unleashes.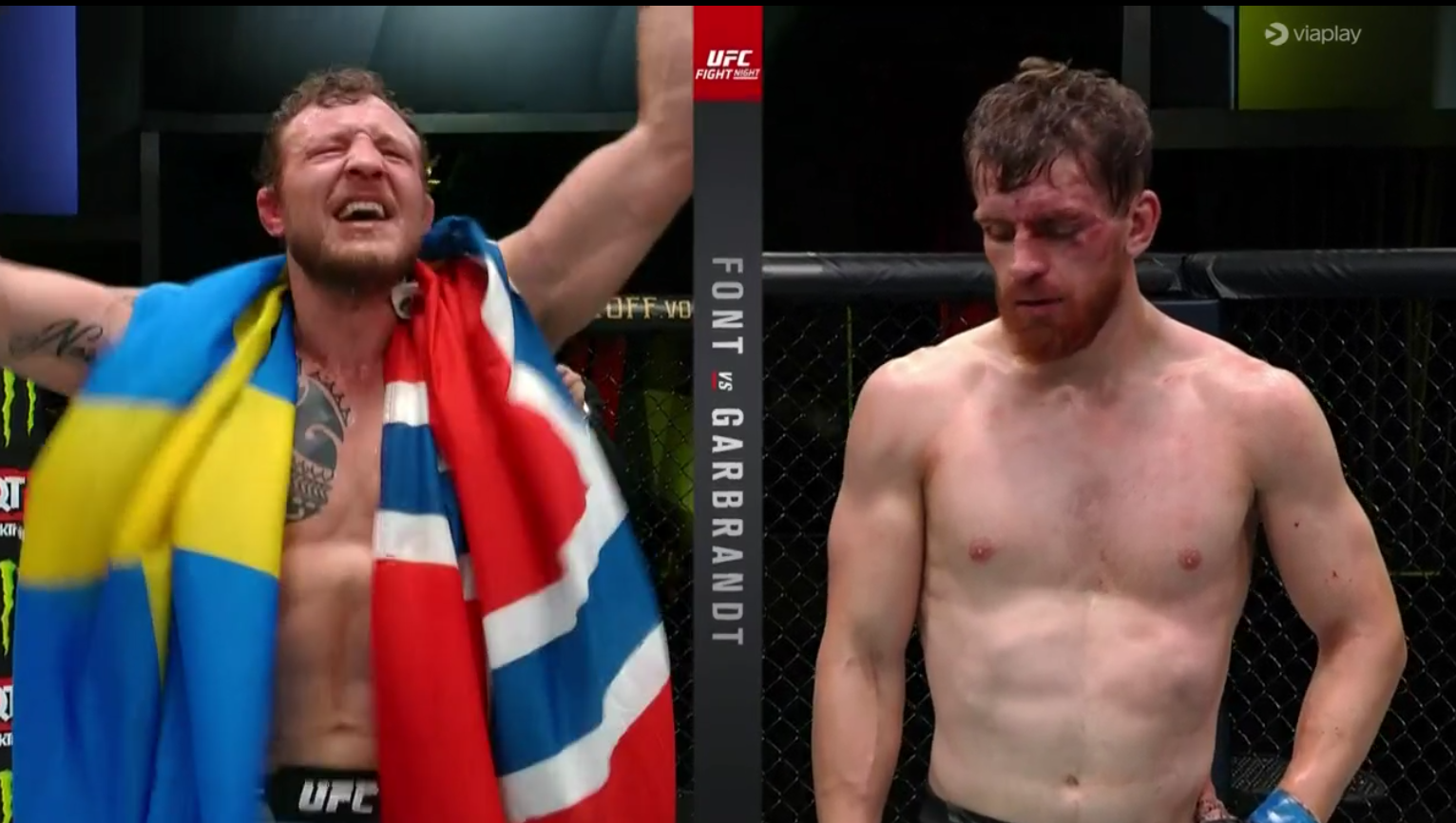 The final scorecard read 29-27 on all three cards.  All in favor of Jack Hermansson.