Moraad Moreno (2-1-0) will face Niko Skonbäck (3-1-0) in Stockholm, Sweden at Superior Challenge 22 this Saturday night. "This is a matchup between Sweden & Finland, and such matches are always just as extra fun to watch. So do not miss this fight" says the Stockholm based fighter to MMA Viking.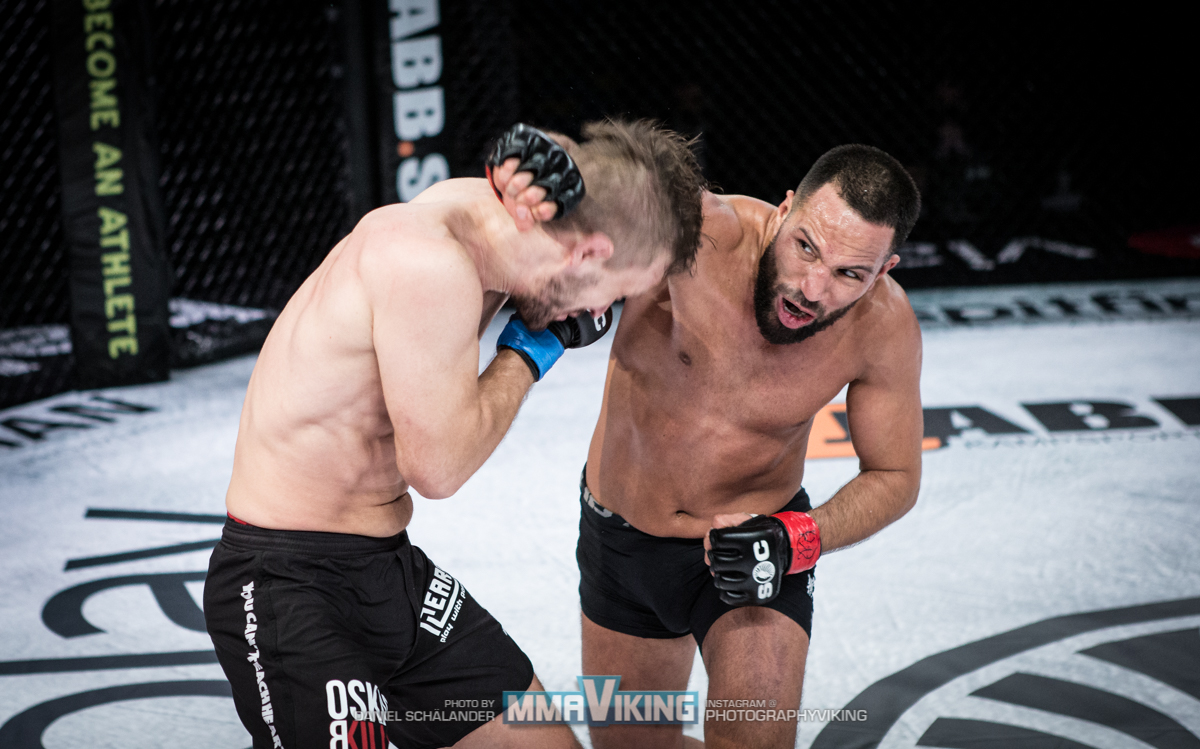 Moreno is coming off of his most impressive performance, outpointing Oskar Karlström Biller at Superior Challenge 21 last November with clean striking, nasty elbows, knees, and total cage control.
Heading into this match, there are again challenges in training with the precautions of government regulations during the pandemic.
"They are always difficult to get things together during a pandemic time as they are limited in number and many clubs have been closed. But we have been open in our club during a closed group so they have worked well for me. I have also been and guest trained at other clubs to get the training together." says the long time Pancrase fighter.
Finn Skonbäck will be a tough matchup, and is on a three fight winning streak. His only loss was in his pro debut, losing by an armbar in 59 seconds.
"I think this is a good challenge. Skonbäck is a good fighter who has competed a lot & hits hard so they will be a war from the first second between us." says Moreno that has fought all 3 of his pro fights in the Superior promotion, in the 19th, 20th, 21st, and now 22nd event. "You can expect a guy who will give everything to win and never give up."
Superior Challenge 22 will take place at Cirkus Arena without fans. MMA Viking will be cageside for live reporting and photos.