Battle of Botnia hadn't put on a show since 2011, but when the promotion returned it was a night to remember.  The November 28th card at the Umeå Energi Arena brought all the Renyi gym fighters into the cage plus many of the top Swedish talent outside the UFC to do battle.  With Luleå's Niklas Bäckström headlining the card and such highly anticipated matchups of David Michel Häggström versus Emil Hartsner, it is Battle of Botnia 2015 that wins the MMAViking.com Nordic Event of the Year.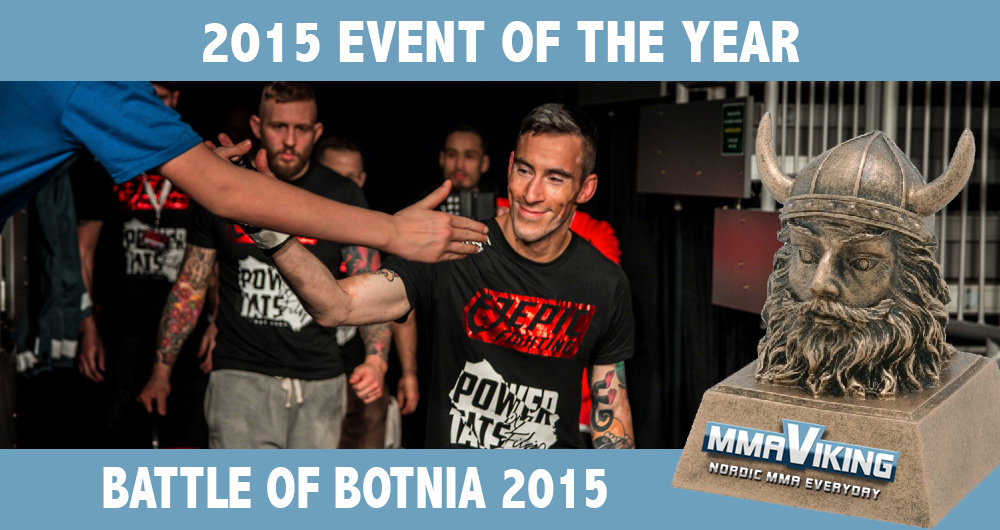 Previous winners include:
• 2014 Event of the Year: Superior Challenge 11
• 2013 Event of the Year: Superior Challenge 9
• 2011 Event of the Year: Fight Festival 31
It takes both a solid good card of matchups and the fights to deliver to leave satisfied.  As the first matchup between Renyi's Viktor Gustafsson went down against UK prospect Kams Ekpo, you knew that Battle of Botnia wasn't here to put on easy matchups for their local fighters.  After getting out hustled throughout most of the fight and taking an Anderson Silva like front kick to the face, a last minute knee from Gustafsson nearly ending the fight, showed that it would be a wild night of unpredictability.
Another Renyi pro on the rise Fernando Flores was a fan favorite of the night, and when his anaconda choke tightened in the second round it was a celebration to be remembered throughout the Energi Arena.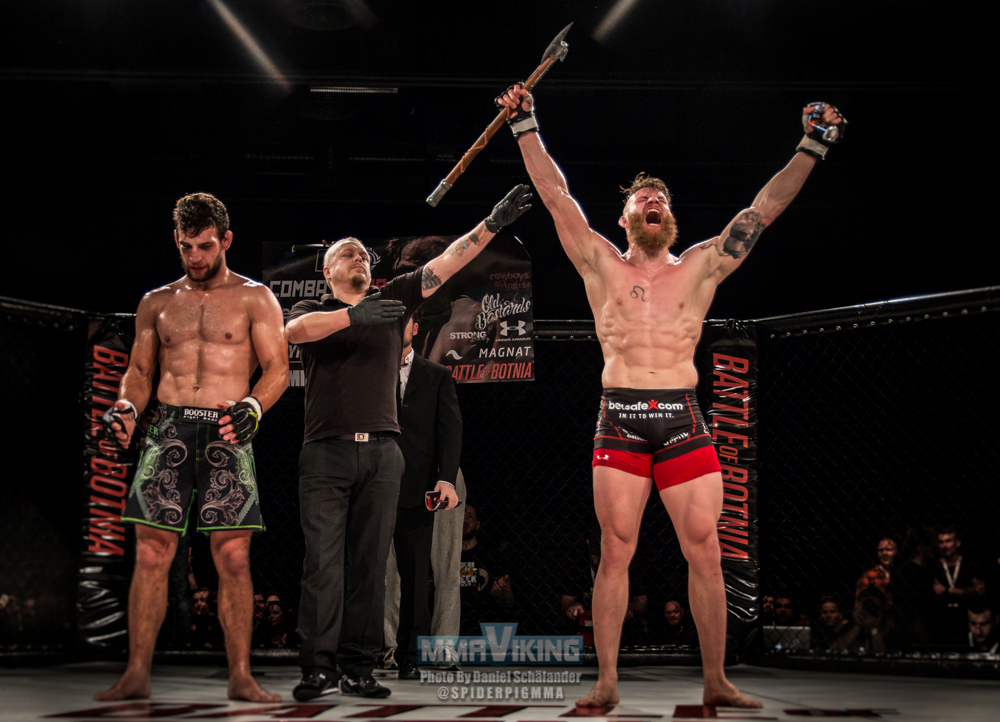 Emil Meek's comeback win Christophe Van Djck showed that a Norwegian could have a huge following outside of his country, and celebrate like no other inside and outside of the cage.
In one of the best Swede versus Swede battles in recent years, David Michel Häggström made his comeback to the cage against TUF veteran Emil Hartsner.  With high-level grappling and back and forth standup, the fight lived up to the hype.  In the end it was the Allstars Training Center fighter with the submission.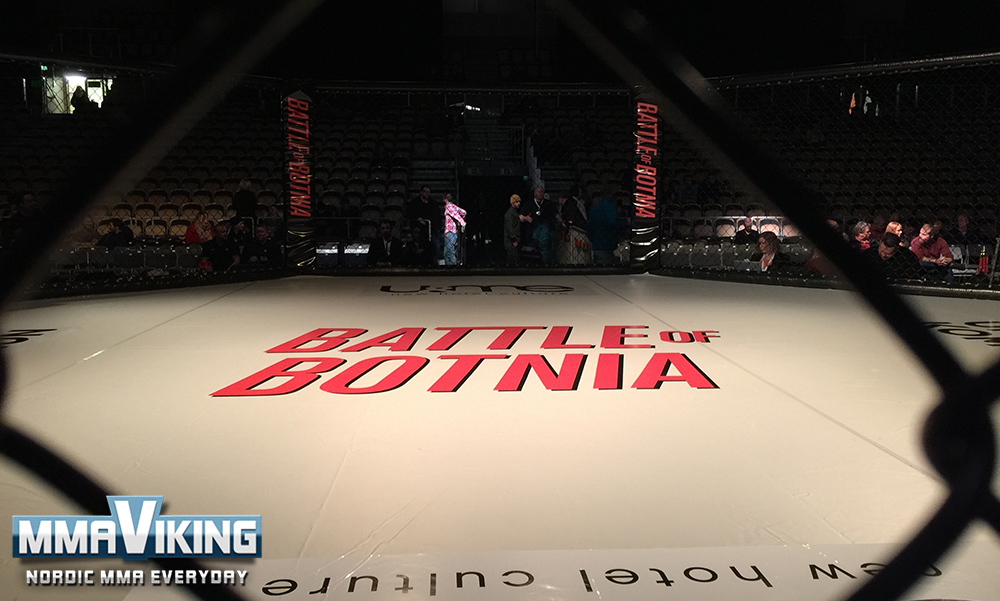 Lina Akhtar Länsberg continued her undefeated run in 2015 and headliner Niklas Bäckström showed he is still motivated after his UFC run came to an end.  All-in-all an exciting night of action and a hopefully the start of yearly cards in Umeå.