2017 was a busy year for Finnish combat sport athletes and fans alike as such organizations as M-1 Global, ADCC, Cage MMA, Fight Night Finland, Nordic Fighting Championships and Total Fight Night organized events in Finland. I went to over 20 events and took thousands and thousands of pictures.  As the year is now coming to an end, here are my 10 best photographs shot during 2017 sorted in chronological order.
Cage 39, Mikael Silander scores a body shot against Eduardo Felipe.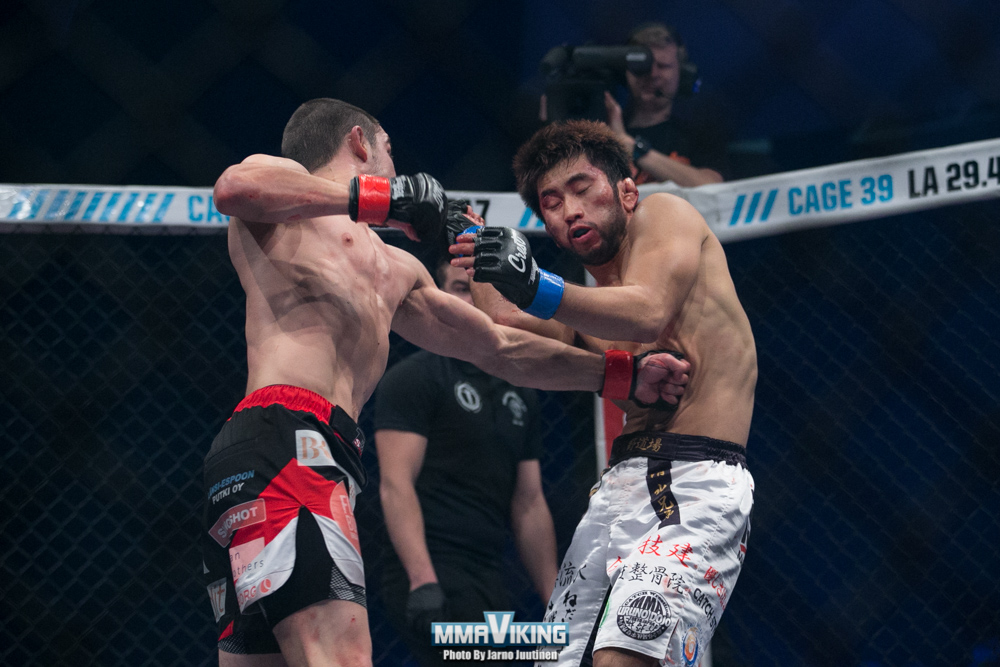 Fight Night 14 Finland, Patrik Pietilä delivering some ground-and-pound against Ville Yrjölä.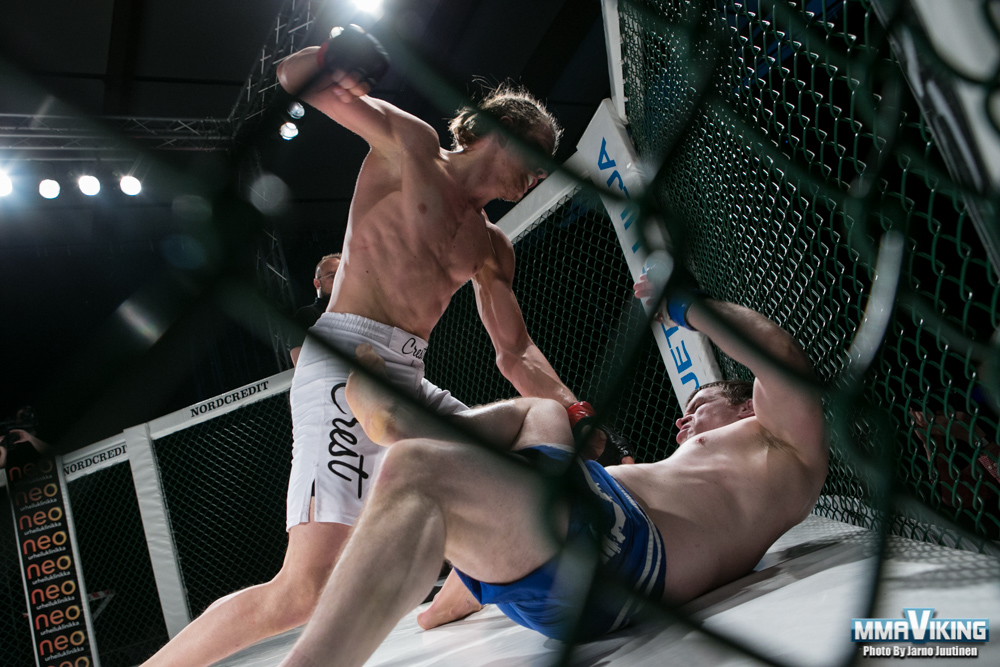 Fight Night Finland 14, An emotional Sergei Grecicho after a victory over Jani Salmi.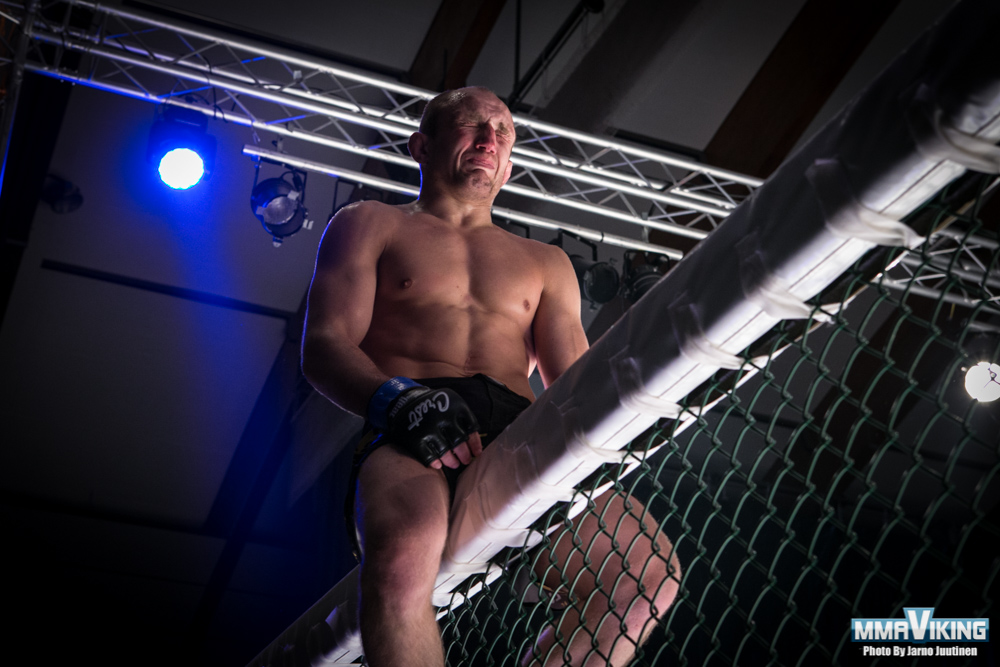 Fight Night Finland 14, Juho Valamaa celebrating victory over Anton Radko.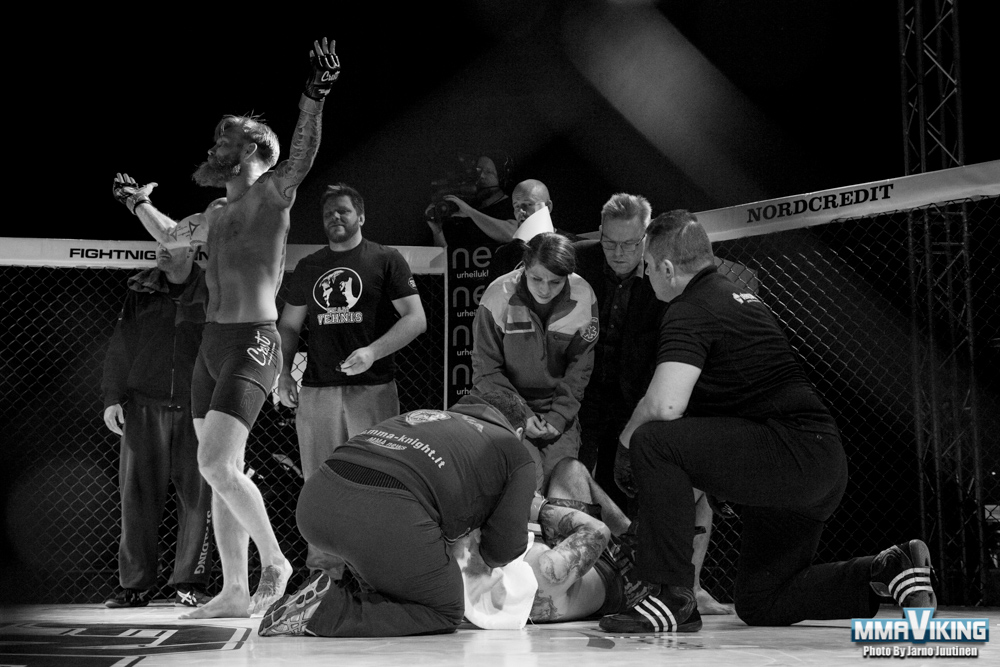 Nordic Fighting Championships 2, Timo-Juhani Hirvikangas executing a back flip after a victory over Marc Gomez.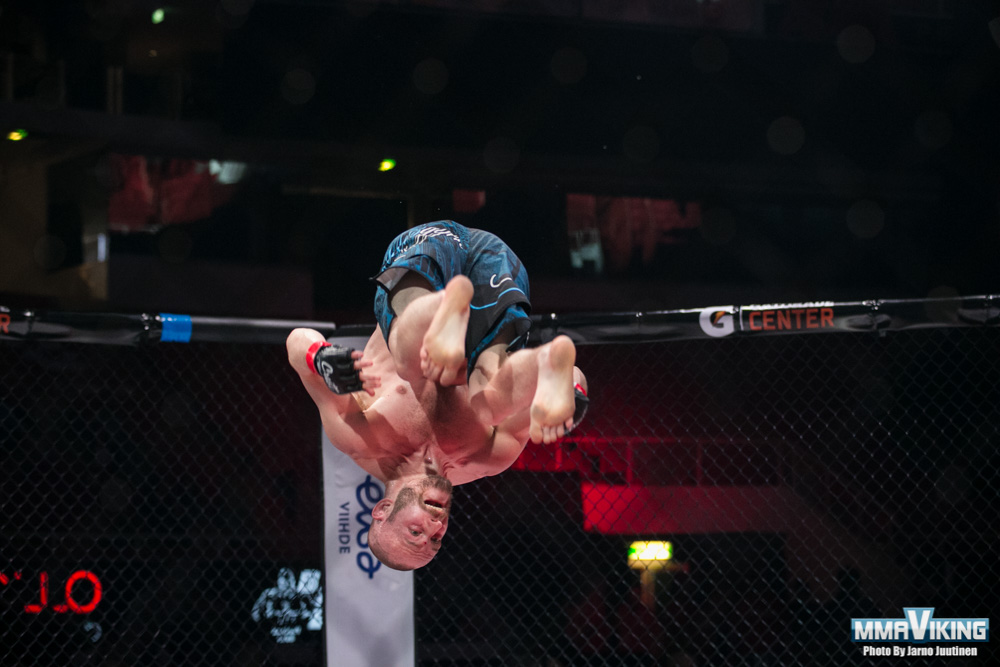 M-1 Challenge 82, Juho Valamaa knocked out his opponent Aires Benrois through the ropes.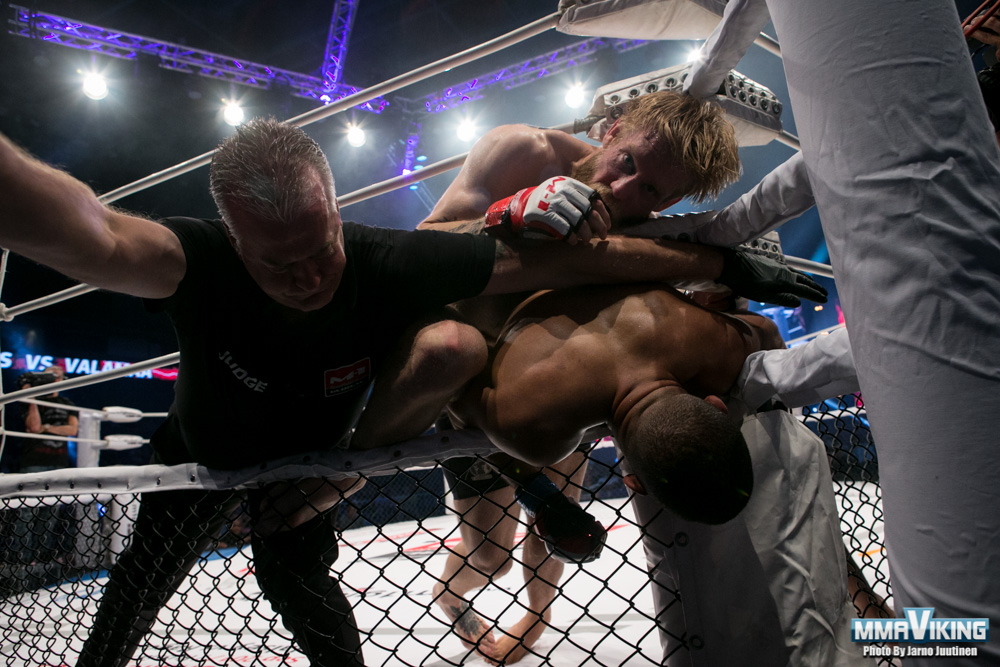 M-1 Challenge 82, Janne Elonen-Kulmala knocking out the mouth piece of Heliton Dos Santos Davila.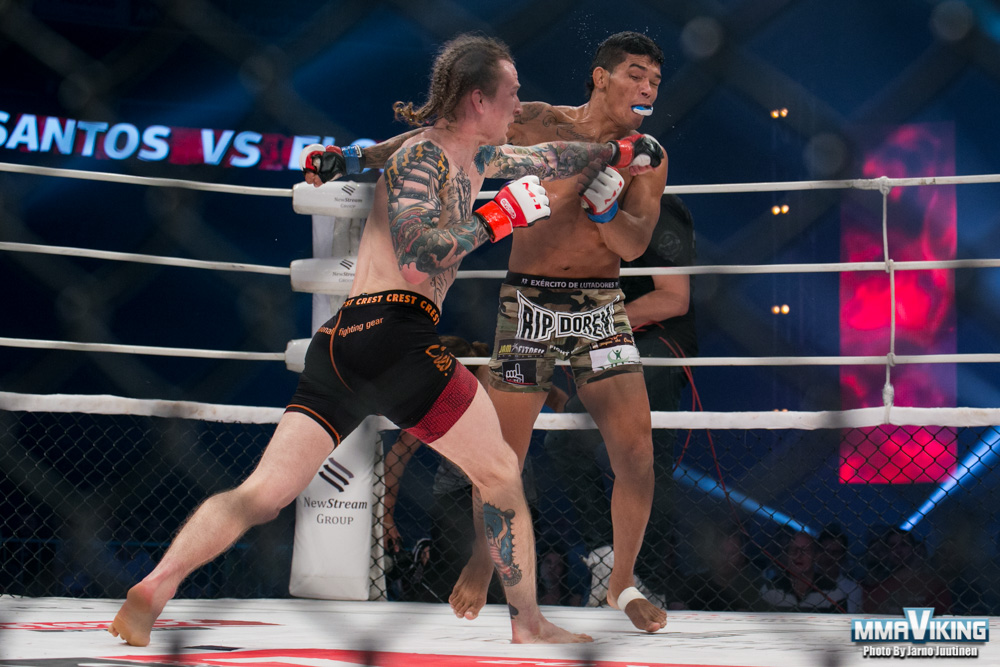 Cage 40, Aleksi Toivonen celabrating victory over Olek Mykhayliv.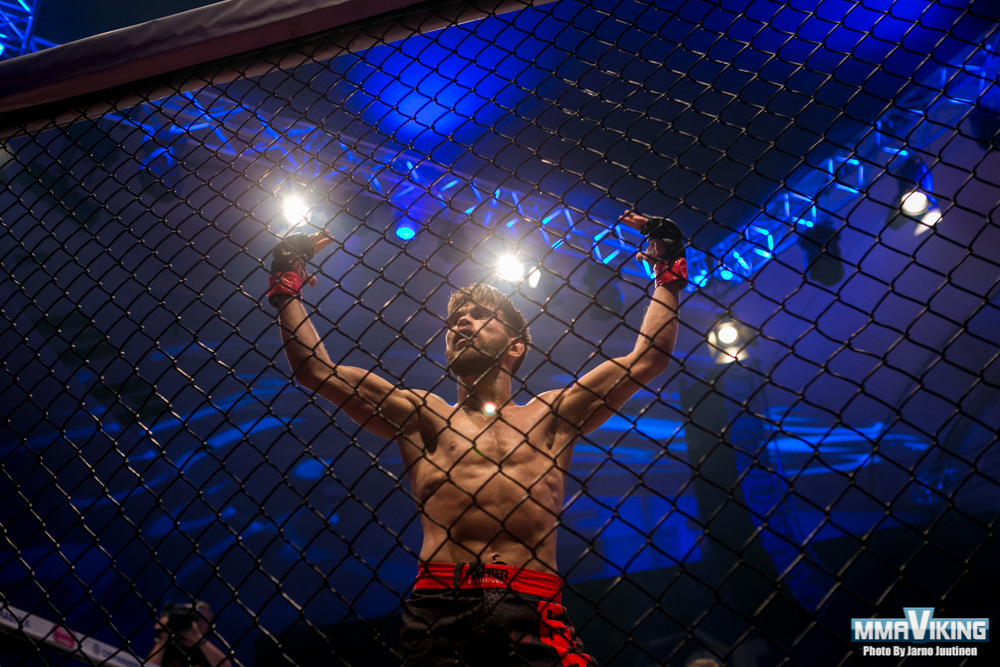 Cage 40, Tuukka Repo entering the Cage to fight Vitezslav Rajnoch.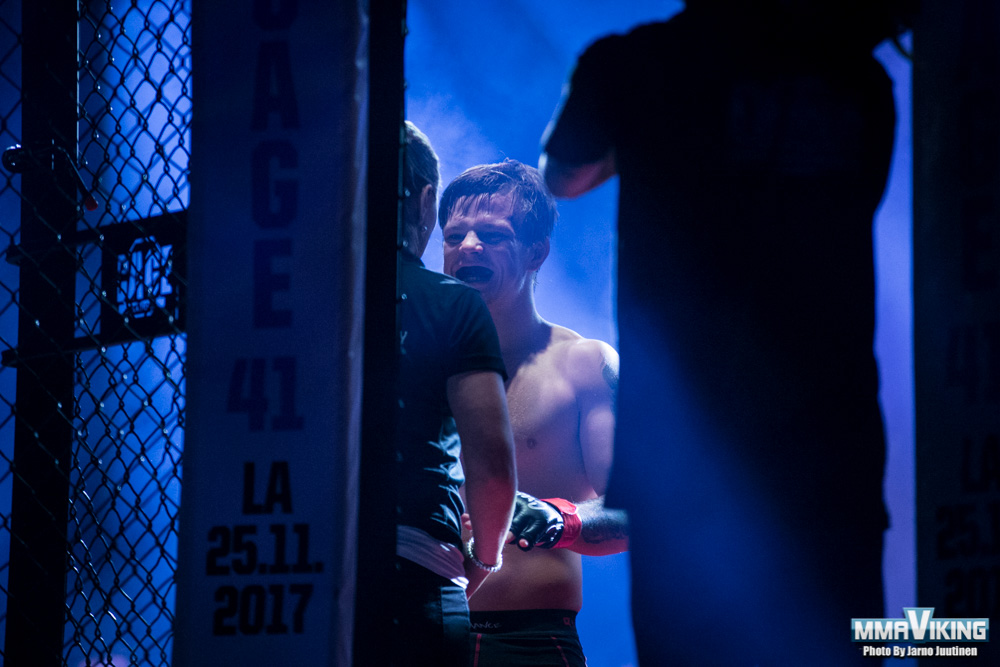 ADCC Worlds 2017, Finnish grappling phenomena Elvira Karppinen celebrating victory over MacKenzie Dern.